I received a Vtech Innotab 3S for this review. All thoughts are my own.
It is no secret that I am a tech junkie and that my kids are just as hooked as I am. I believe, wholeheartedly, that technology can be a great learning aid for kids. I love to sit with my kids while we play different games, whether it is learning the ABC, math and counting or learning different languages. What I do not like, is having my kids on my iPad. It is not made for kids.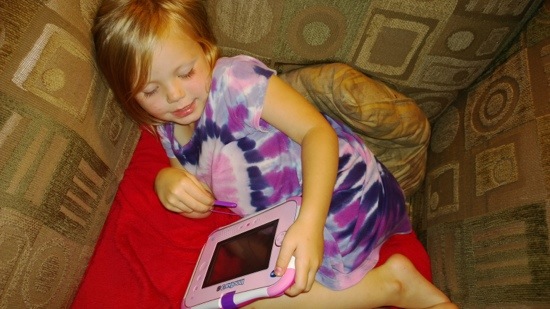 So we have kid friendly tablets in the house. My kids' newest obsession, is the Vtech Innotab 3S. We are loving the newest version of the Innotab. This Innotab has amazing apps, has Wifi access, and one of the new features, if you have a phone with IOS or Android, you can download the VTech app connect and the kids can text and send pictures to me, or other people who I set up to have access. Because of the unique id, there is no way for kids to accidentally text with someone. They can also go online to approved, by you, websites, so they can browse the internet and you know they are on sites that are safe and kid friendly.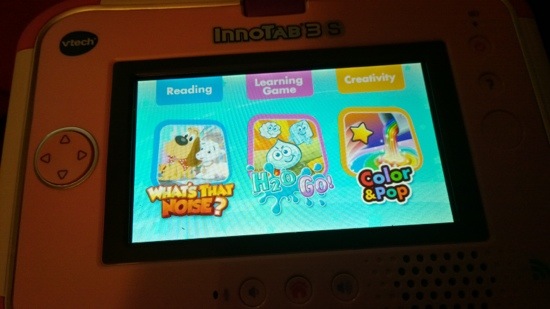 Willow has been loving the apps that came on the tablet, plus the ones that we can download for her from the Learning Lodge. Right now her favorite app is one that came on the cartridge that is included. She plays as a drop of water and she needs to travel the mazes. The drop of water has to freeze and become ice to travel over sponges, evaporate and become gas to travel over drains, and Willow needs to make the evaporated water vapors become water again by using condensation. Let me tell you, if you didn't think that a tablet or app can teach a kid, listen to a 4-year-old explain these processes. And as you hold back the gigantic smiles and not giggle at the cuteness, it will show how much a kid can learn.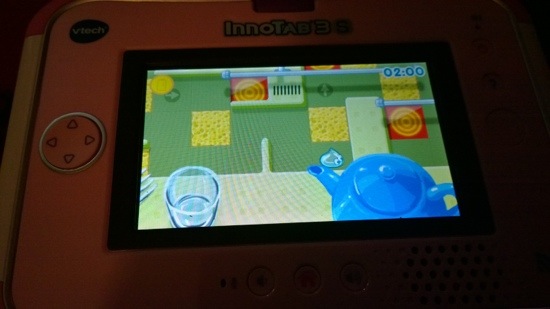 Another thing that we are really enjoying with the Innotab 3S is that Willow can get apps of her favorite characters teaching her a range of things. She has worked on shapes, and counting, even simple math. Some of the apps teach reading skills and also read to her. And since all of my kids have an artistic streak in them, a favorite app is the drawing and coloring app. We can easily add more apps to her tablet by logging on to the Learning lodge or by buying a cartridge from most retail stores that carry kid toys.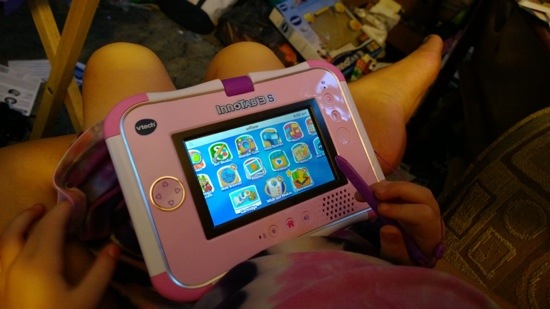 I am lucky enough to be able to enjoy the new Innotab 3S with my kids and now i would love to offer you a chance at winning one for your kids. One US reader will win a Innotab 3S of their own. Contest ends 10/31 11:59 pm est.