I was invited to a prescreening of Legends of Oz: Dorothy's Return. All thought are my own.
I remember watching The Wizard of Oz as a kid. And my kids love Oz. So we have a fascination with the land of Oz. When we heard that Dorothy was heading back to help keep Oz save and have another adventure, we were pretty excited to see it.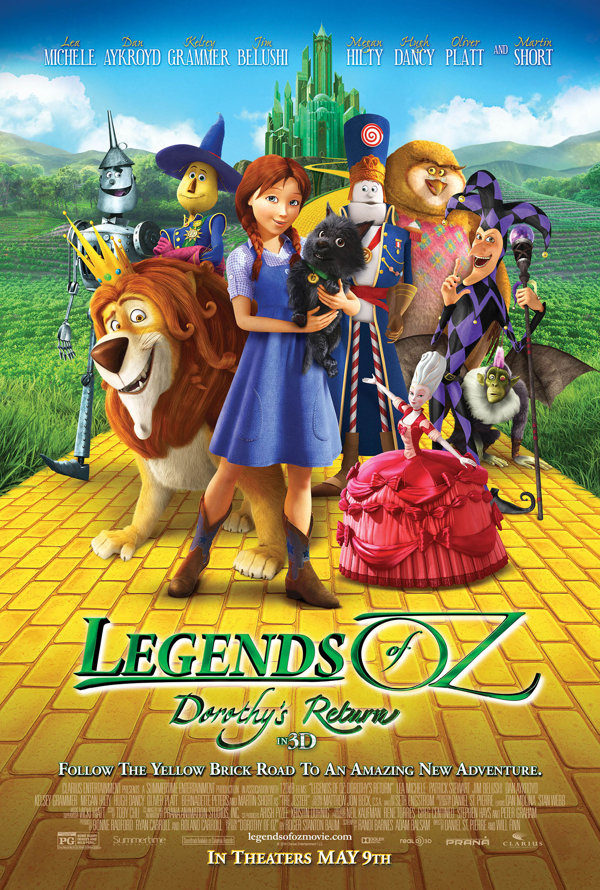 Dorothy has just woken up back at her home after being in Oz the first time, but in Oz many years has past. For Dorothy she is dealing with the disaster that was left after the tornado tears through her Kansas home, and the inspector who has decided that many of the houses, including hers, have to condemned.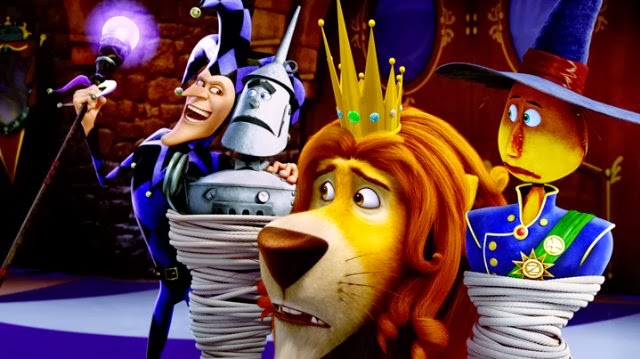 Suddenly a rainbow comes and scoops Dorothy (Lea Michele) up to bring her back to Oz to help her friends, the Scarecrow,(Dan Aykroyd), and the Tin Man (Kelsey Grammer) who have been battling with the Jester (Martin Short), who is the Wicked Witch's brother. The Jester has started taking all the leaders of Oz captive, even Glinda has fallen victim to him. Dorothy is their only hope.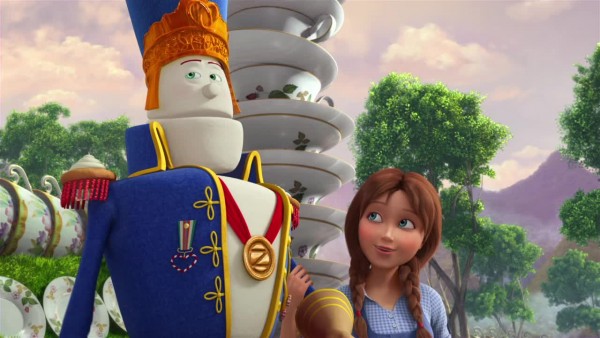 As Dorothy makes her way to the Emerald City she meets several new friends who a ready to help her save Oz. But along the way she finds that The Yellow Brick Road isn't what it use to be. She needs the help of Wiser the owl (Oliver Platt), Marshal Mallow (Hugh Dancy), China Princess (Megan Hilty) and Tugg the tugboat (Patrick Stewart) to find her way and save Oz.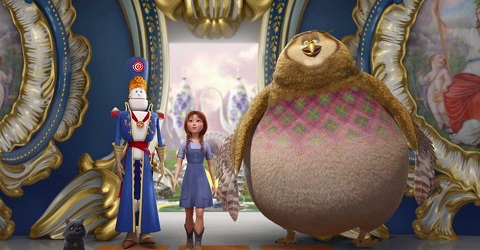 The movie was really cute and the kids loved every minute of it. I loved how cute it was and there is just enough higher humor in it to keep the adults entertained as well. The songs are catchy and will get stuck in your head. Especially if your kids are like me and sing them the entire way home.
Legends of Oz: Dorothy's Return opens this weekend. Be Sure to connect with them on social media for more information and fun events. Facebook at facebook.com/LegendsOfOz and on Twitter at @LegendsOfOz, and dive into the interactive World of Oz at www.legendsofozworld.com