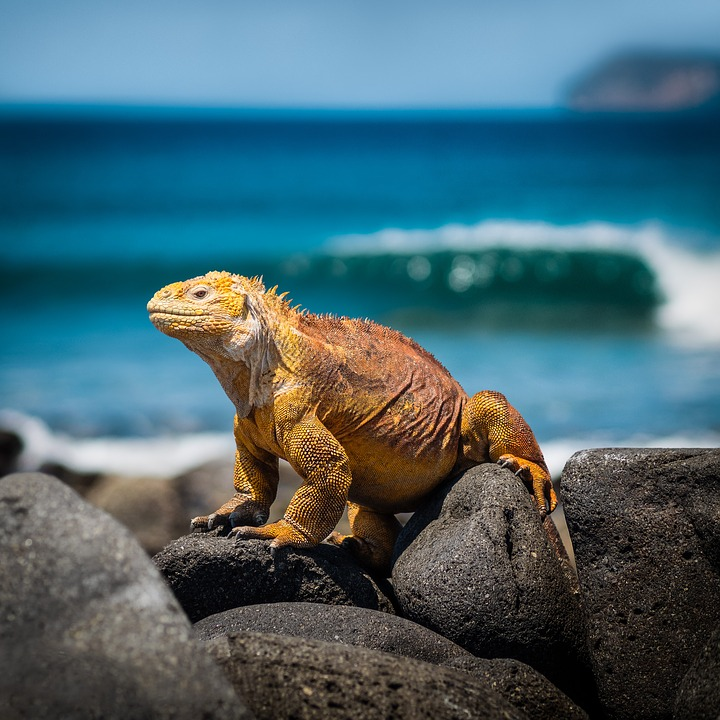 There are so many factors built into where you want your next trip away to be. Are you looking for a relaxing beach holiday? Do you want somewhere filled with adventure and exploring? Do you like staying up into the wee small hours, dancing the night away and listening to your favorite beats? It becomes even more of a minefield when you have a partner to factor into the equation, and you aren't just picking a destination on the map to suit yourself. Well, whatever your situation, it might be time to start considering the Galapagos Isles, and here's why…
1 – A wide range of activities in stunning locations
It's a UNESCO world heritage site, which means you'll be experiencing one of the most beautiful parts of the world when you take a tour round the archipelago. Tours must be accompanied by a Park-certified Naturalist Guide, and so you're guaranteed to have an interesting and informative experience. Tours also offer different activities you can partake in – snorkelling, kayaking, paddle boarding, glass-bottomed boats – there are plenty of ways for you to fully immerse yourself in the incredible surroundings.
2 – You will have the chance to relax and socialize on the cruise-based expeditions
Whether you want to sunbathe on deck, sip a cocktail in one of the bars, or simply rest and relax in your cabin, the ships offer the chance to have some downtime, The Guides will gather everyone together to give you the itinerary for the following day, and then there's a daily happy hour, giving you the opportunity to meet other guests from around the world.
Related: Your Guide To Making The Most Of Family Time
3 – The Galapagos and Ecuador and LGBTQ+ friendly
Whenever and wherever you travel, you want to know that it's somewhere you are going to be welcomed and won't have to worry about any trouble. It's a sad but true fact that in 2019 we still have to think about this sort of thing, but to focus on the positives, Ecuador recently legalized same-sex marriage and the Galapagos Islands are a gay friendly destination. It's somewhere which will give you the chance to reconnect with yourself, meet others and try some new activities.
4 – The wildlife is pretty spectacular
The Galapagos has what's known as a hot and dry seasons and, during the hot season, there are occasional rain showers. This causes the vegetation to come to life and so the local wildlife initiate their courtship dances. This is something truly special which you won't want to miss. In the dry season, running from July to December, there is a clash of cool and warm currents in the archipelago, which makes the marine wildlife much more dynamic. All of this means that whatever season you visit the Galapagos, you'll experience some incredible wildlife because both seasons offer some amazing experiences.
It may not be the right place for you if what you want from your trip is non-stop partying, wild nights and dancing until dawn, but the Galapagos Isles offer a different kind of holiday. If what you're looking for is somewhere you can relax, connect with yourself or a significant other and meet a group of fellow travellers from around the world, this could be the spot for you.

Get more Our Wabi Sabi Life Travel Posts Here