It is not uncommon for kids to say they want to be a doctor when they grow up. But it is hard to find a way to encourage it in them. You can buy regular doctor kits that come with doctor tools, but most kids lose interest because there is only so many times kids want to listen to someone's heart. So how can you get kids interested in health care, like medicine, nursing, pharmacy, dental and veterinarian medicine? With Little Medical School kits.
With kits that are perfect for kids ages 3-14, the Little Medical School kits have hands-on demonstrations, crafts and games that kids can use to get actively engage in the world of healthcare. These educational kits have recently launched in 2017.
A percentage of each kit sold goes to the Dr. genie's Kids Foundation. The foundation provides scholarships for children to be exposed to different health care paths. There are 3 kits, My Little Veterinarian Kit™ ages 4 and up, My Little Sports Medicine Kit™ ages 6 and up, and My Little Pediatrician Kit™, ages 4 and up.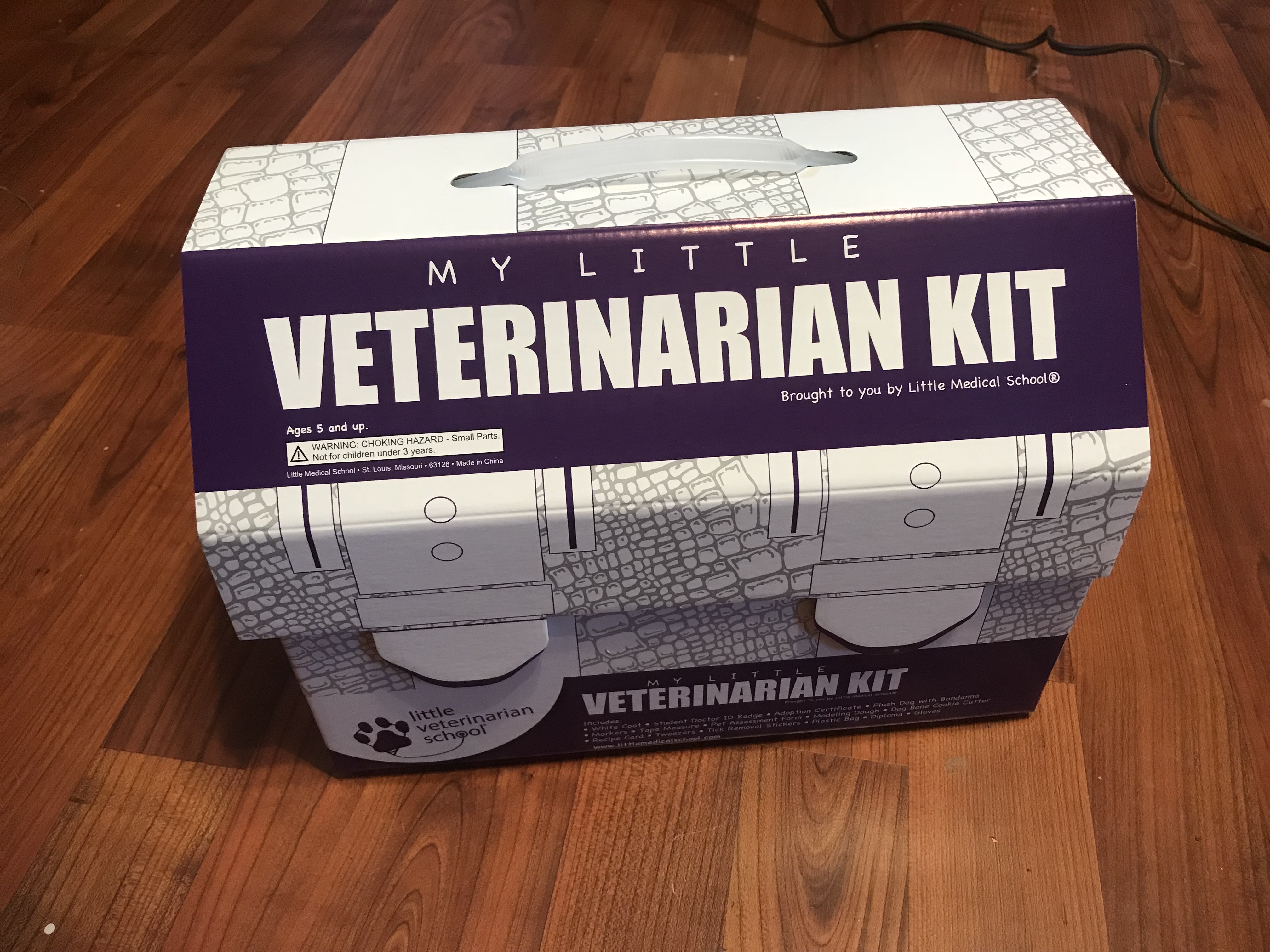 We recently received the Little Veterinarian Kit™ for Willow. She has been talking for about a year about growing up to be a vet. But every kit I have gotten her has left her bored very quickly. The My Little Veterinarian Kit won the Fall 2017 The National Parenting Center Seal of Approval 2017 and the Hot Diggity Award Winner. The My Little Veterinarian Kit comes with a very well-made white dr coat, an adoption certificate, graduation certificate, a poster for removing a tick and of course, the tools a vet needs.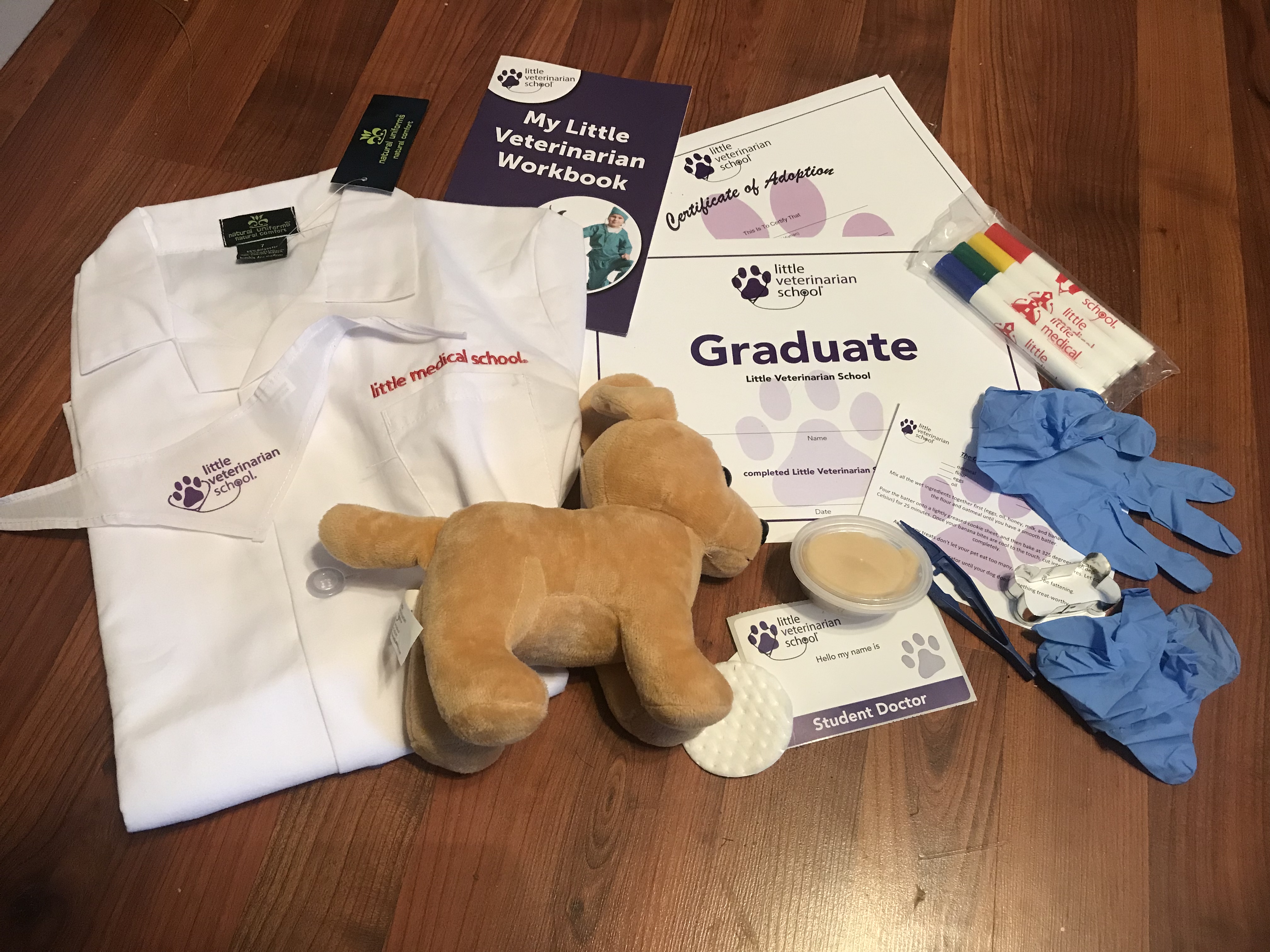 It also comes with the My Little Veterinarian workbook and putty to create their own dog bones. The workbook teaches kids to do a nose to tail exam. Kids actually learn how to examine the patient. This is often why kids get bored. They don't know what to do. It even comes with a dog treat recipe. Of course, all vets need a patient, so the kit also comes with a puppy patient.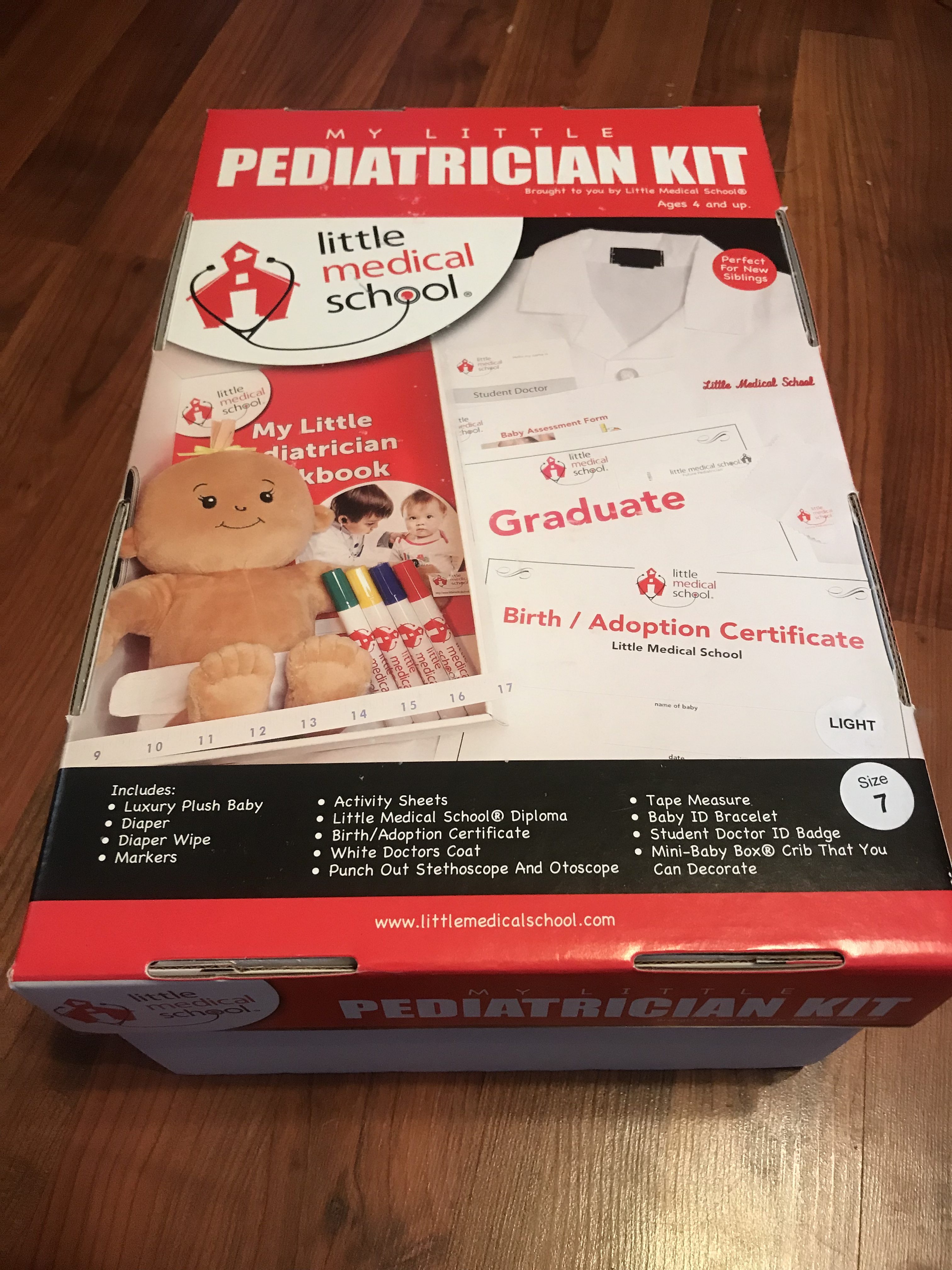 The My Little Pediatrician Kit™ lets kids learn how to be a doctor. The kit has won many awards: The National Parenting Center Seal of Approval Spring 2017 Parents' Choice Award – Recommended 2017 Hot Diggity Award Winner 2017 Tillywig Brain Child Award 2017 Creative Child Magazine – Top Toy Of The Year Award, Role Play Toys for Kids 2017 Creative Child Magazine – Kids Product Of The Year Award, Educational Products- National Parenting Product Awards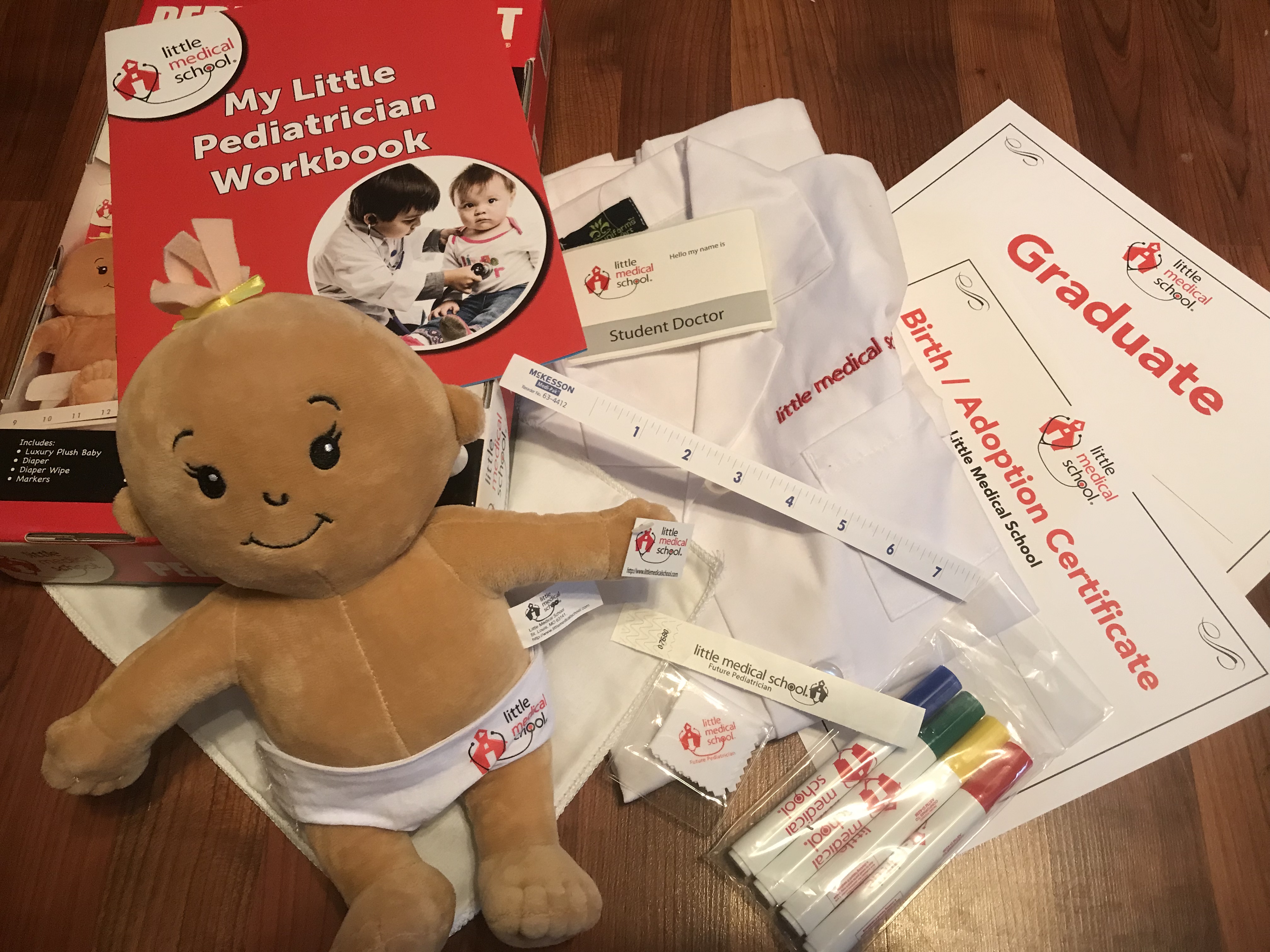 This kit can help encourage kids to enter the medical field but it can also be used to just encourage kids to take an interest in their own health. The kit comes with a patient who has a removable diaper and wipes. It has activity sheets and markers, a diploma and birth/adoption certificate, a baby ID bracelet, student ID badge and punch out stethoscope and otoscope. Kids will love wearing their white medical coat while caring for their patient.
I also have a discount code to offer you for the holidays: "kidstuffpr2017" will save 15% off the total purchase, no minimum, at www.littlemedicalschool.com. It expires 12/31.