Jimmy was leaving for work the other afternoon and found this guy chilling out. This Elephant stag beetle looks fierce and scary, but despite his big size, he was no threat to anyone. About 2 inch long, he was just sitting there. He didn't move around. He didn't try to bite. He just chilled out.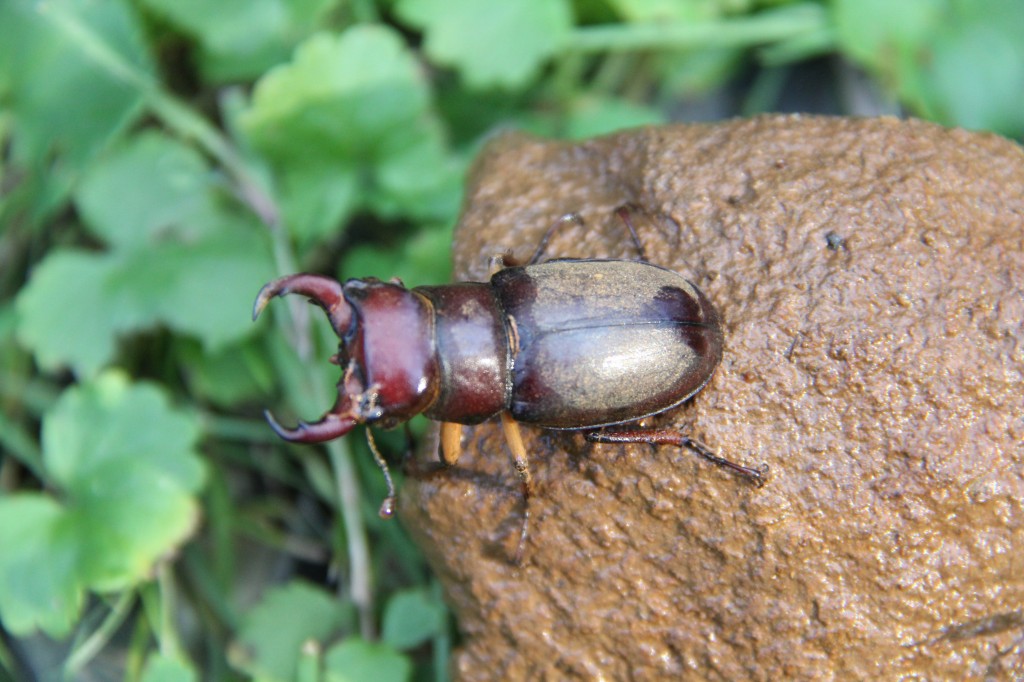 We tried to see if he would snap those pincers onto a stick, but they didn't move. They were for show for us. But after looking them up, it is move for fighting against other stag beetles.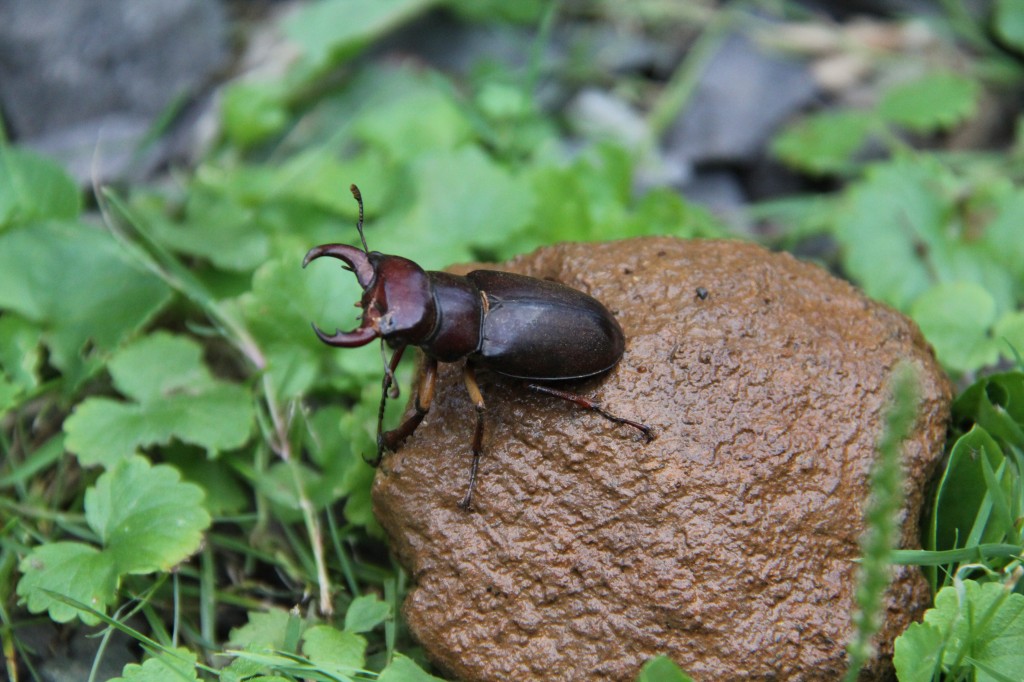 After taking the chance to show the kids and teach them a few things about bugs in general, we left him be sitting on his rock. We did move the rock from the main walk area to a side section by the shed. We wanted to make sure he wouldn't be bothered by children running or flying basketballs.