I received the  Magic Sound Box for review. All thoughts are my own.
Have you ever met a teen that is not blaring their music either through their headphones or over speakers. Nope, me either. For my kids, it doesn't matter if they are listening to the music through their phones, mp3s or computers. And when they can, even over the TV.
But if you have ever heard how music sounds over these electonic devices, the sounds is lacking. Even when you turn it up at it's loudest, it is not very loud, which is great when they have their headphones in, but not when they are listening to in outloud. And it does not matter if you turn it to the loudest setting, sometimes you still have to practically have your ear against it to hear it.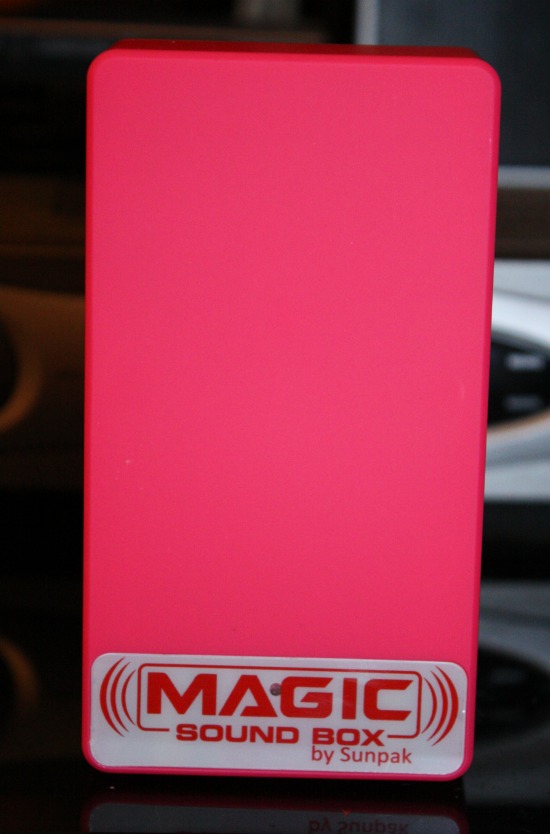 There are speakers available, but some need wires or bluetooth and sometimes people just do not want to have to deal with all of that. That is where  Magic Sound Box comes into play.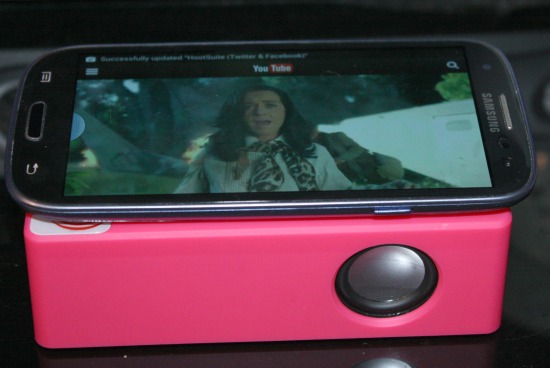 Magic Sound Box is optimized to wok with an iPhone but works with any smartphone, media device with speakers or a 3.5 audio jack, or laptop.  The only thing the Magic Sound Box needs is 3 AA batteries. Lay the smart phone on top of speaker box and listen to the sound.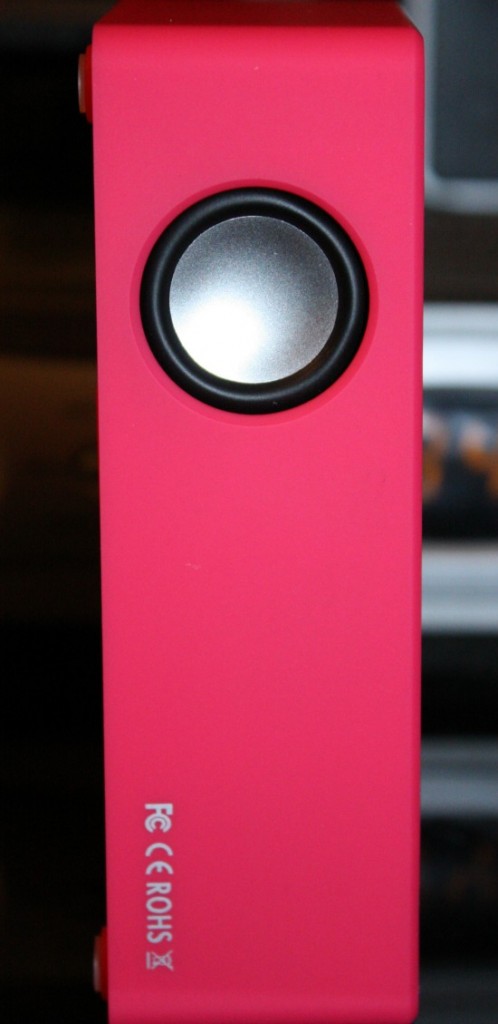 The Magic Sound Box has 2 speakers, one on each long side,to make it loud enough to be heard across the room. It also has an on/off switch to save the batteries and to be able to leave the device sit there even when the speakers are not in use.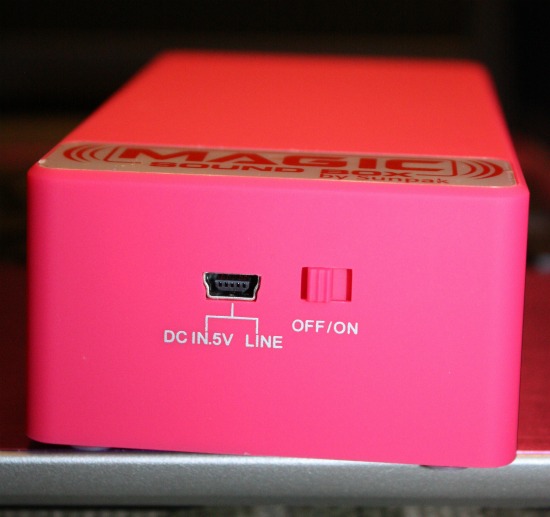 If you want to use the Magic Sound Box with either a laptop a device without speakers, use the included to hook it up and get the same effect. This is great for watching movies on a laptop or even a tablet.
The 3 AA batteries provide up to 15 hours of music from the Magic Sound Box.
Magic Sound Box retails for $24.99. Think of how much use this would get from a techy in your house. And how much a teen would love getting this in their stocking?