This craft is sponsored by DollarTree.com. All thoughts are my own
I love adding fun, simple decorations to my house. But since all of my decorations are stored in the basement, which has been known to flood and cause me to lose everything, I have learned to keep the decorations cost to a budget. Since I love to craft and make things, this helps my budget a lot. It means I can have decorations that look like they are expensive but cost me very little.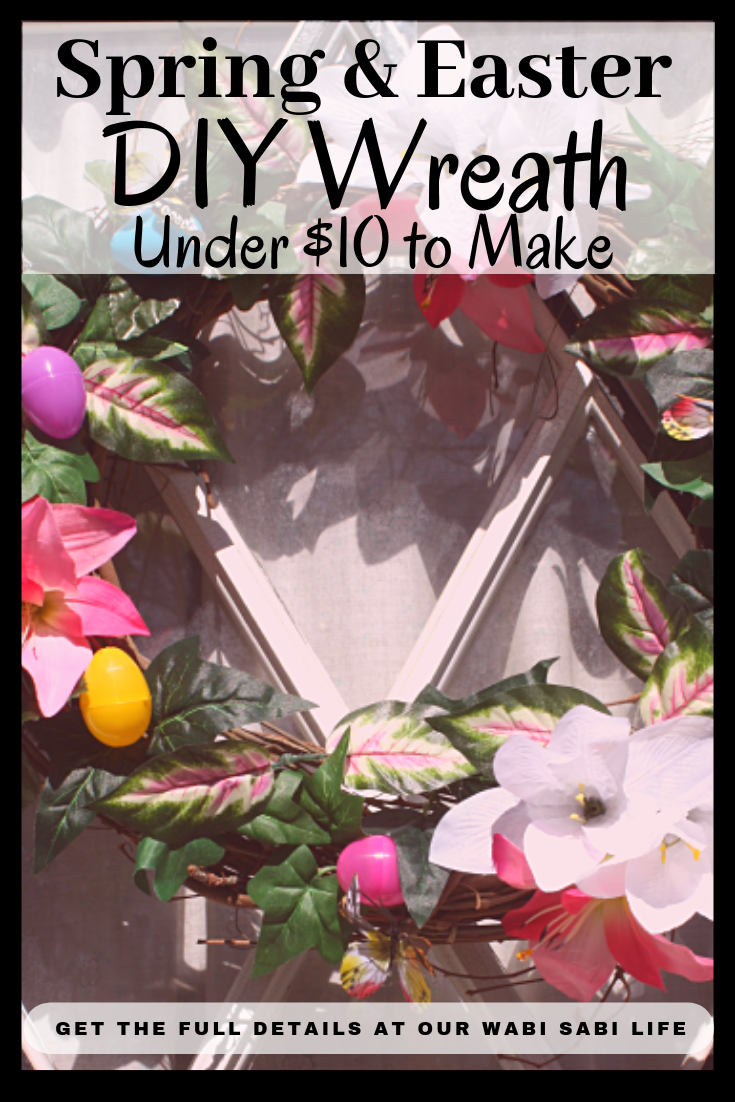 Have you seen the cost of wreaths? Some of them can be $30 or more. There is no way something like that is happening in my house. So my newest Easter decoration comes in at $10 and I was able to make it in 30 minutes.
Most of my supplies I was able to pick up at my local Dollar Tree. But what I love is that is I wanted to make this craft on a larger scale or for a class, I can get the supplies online instead of struggling to find enough of the flowers in the store.
What you need:
A grapevine wreath. I needed to get this at a craft store. But if you order online at Dollartree.com, you can use the Green Foam Floral Rings, 7⅞" and that brings the cost of this wreath down to about $5 a piece. Or sometimes Dollar Tree has already made up wreaths that are easy to disassemble to use the wreath itself as a base. Another great way to save money.
A variety of flowers with leaves. I also chose to get a set of onion grass with butterflies. I wanted to cute little bugs fluttering around on my wreath.
Easter Eggs If you just want a Spring wreath instead of an Easter wreath, just leave off the eggs.
Hot glue
To Make your wreath:
Start by setting out your wreath form. If you choose to use a foam circle instead of a grape-vine, you can buy more flowers to fill in the space, wrap the wreath in yarn to add a spring feel, or use the onion grass, cut into piece, to cover up the foam.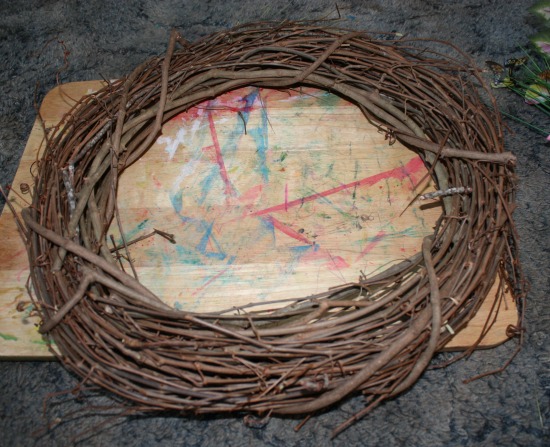 Pull the flowers and leaves off the stems. They slide right off. You can also cut them if you want more of a stem on the bottom.
Arrange the pieces before gluing. It helps to get everything just where you want it. Sometimes things need to be moved around. Once you are happy with it, glue everything down.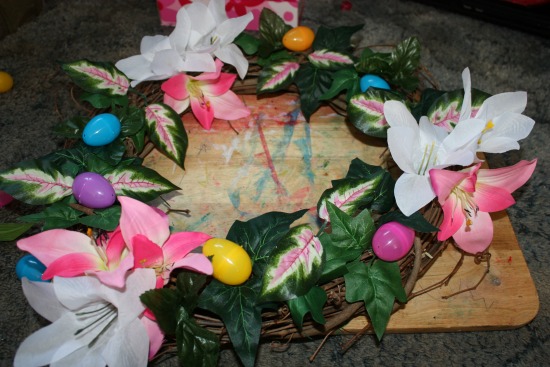 Then glue on the butterflies. I chose to leave a longer stem on my butterflies because I wanted them to stand up higher and not sit directly on anything.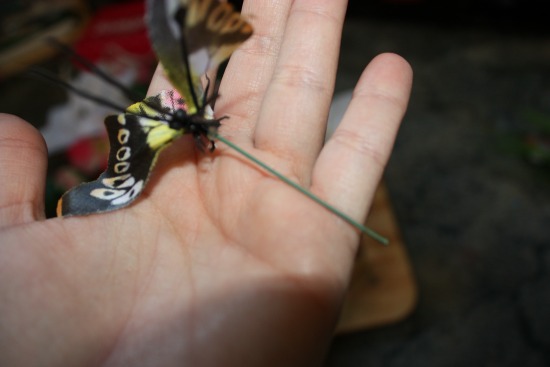 Once everything has dried, which is pretty quick with hot glue, it is ready to hang up. I already had a wreath hanger from our other wreaths.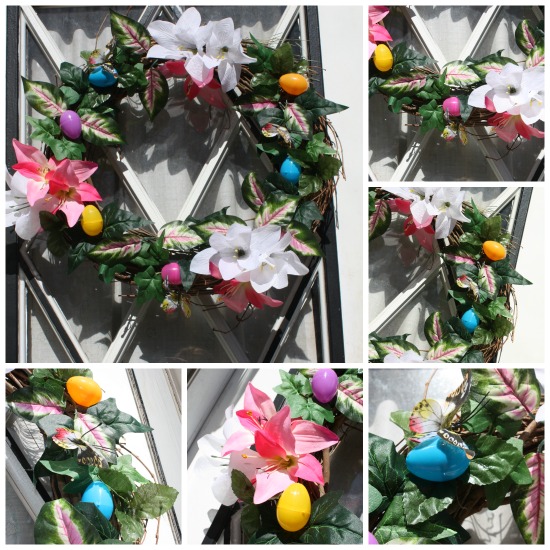 Then just be ready to have everyone compliment you on your gorgeous Spring/Easter decoration.