This post contains affiliate links. If you buy something from them, I earn a small percentage that helps keep The Spring Mount 6 Pack running.
Who says kids can not play with their food? My kids love treats that are hand on before eating them, It makes being in the kitchen fun in the first place.
Our cookie making day  with ShamSham (my mom) last week was canceled because of the weather. We were pretty bummed out by it. I wanted to lift the girls' spirits so we looked at what was on hand and we got busy. We made Christmas Tree Treats.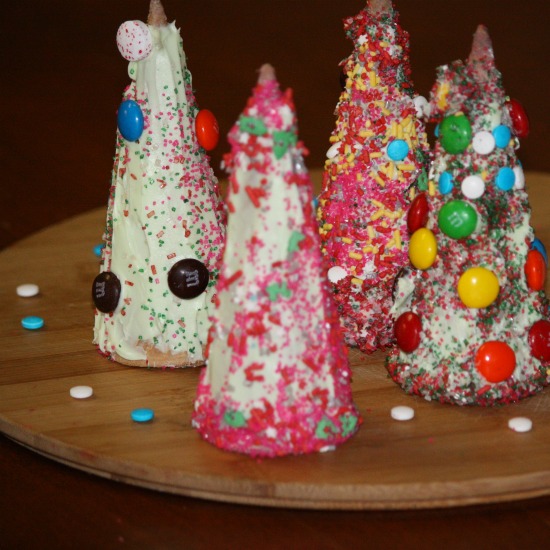 What you need:
Sugar Cones– You need the pointed kind of ice cream cones.
Icing and food coloring. We made outs a light green, in the pictures it still looks kind of white, but who can argue with 2 little girls who missed out on making cookies with their Grandmother.
Sprinkle– Lots and Lots of Sprinkles
Candy for decorating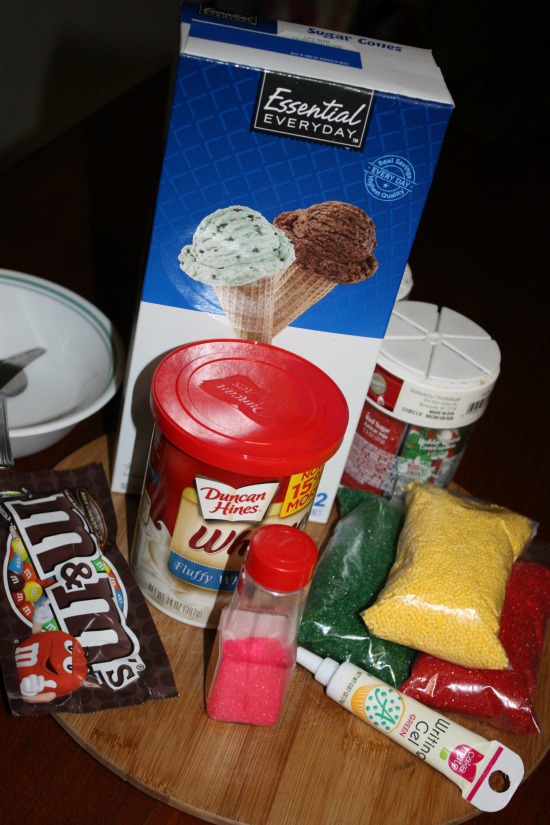 I recommend, also, patience. my kids ate about as much as they were putting on their trees. There were a few disagreements over sharing the sprinkles, and quite a bit of mess.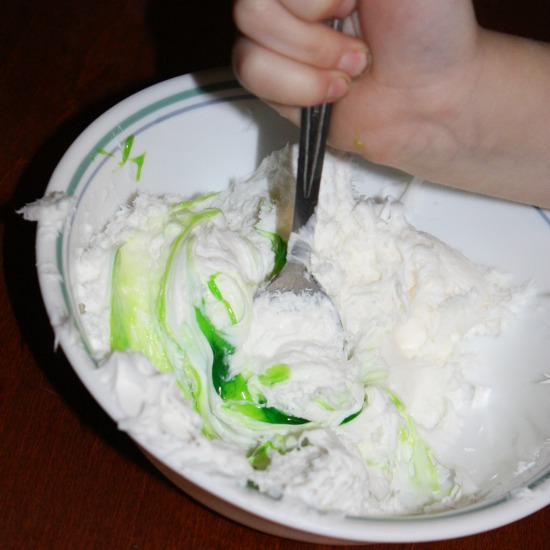 Start by coloring the icing. We wanted a light green tree. Slather the cone with icing.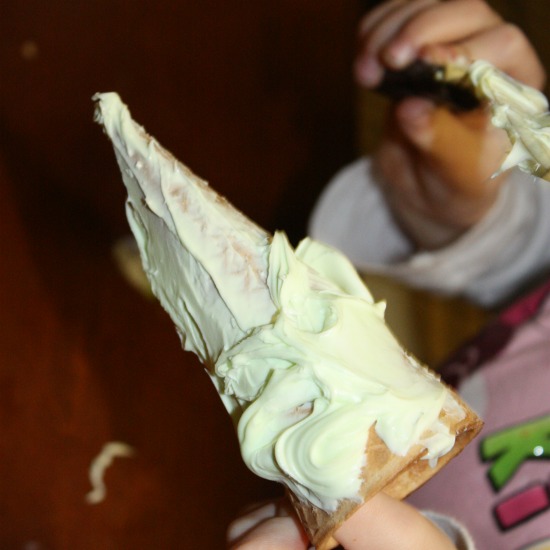 Then start decorating. Add MM candies as ornaments. Add lots of sprinkles for glitter.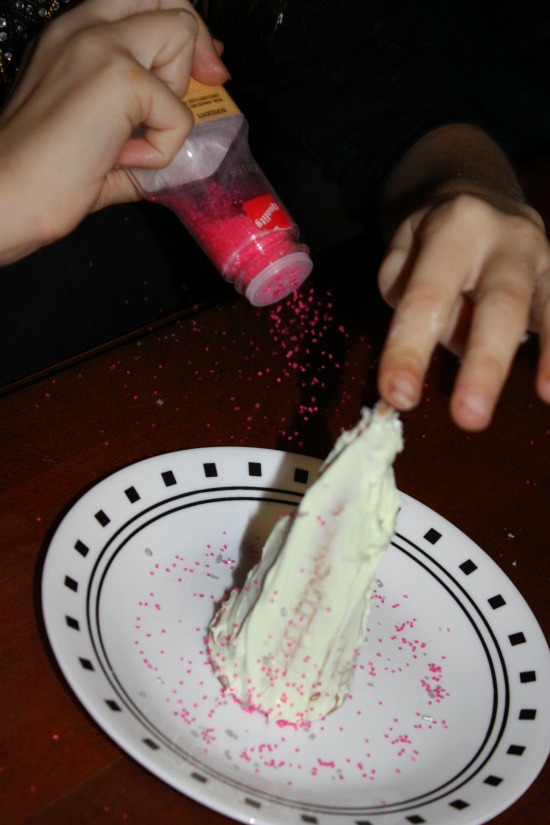 We used a little white icing around the bottom as snow and the kids added more sprinkles on there. It became a sprinkle free for all. But it also made for very happy girls.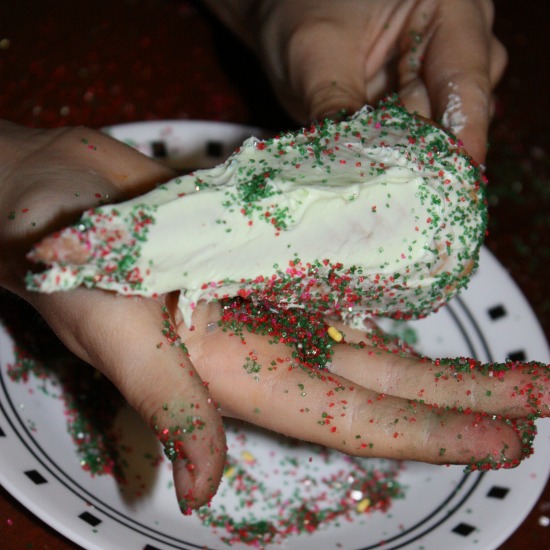 TADA. Eat when ready.