I received coupons for Michael Angelo's Gourmet Foods to share my experience with you. All thoughts are my own.
While my family loves to eat, it is also filled with some fussy eaters. There is one thing that everyone in the house can agree on though. Italian Food. Even my most fussiest eater, my oldest son, loves it. I know I can take the family out to a nice Italian restaurant and everyone can find something that they like on the menu. The problem is, with a family as big as mine, going out to a nice Italian restaurant is hard. It gets pricey really quick. So it is saved for special occasions. That doesn't mean I don't want to have a yummy Italian dinner that doesn't take me forever to make.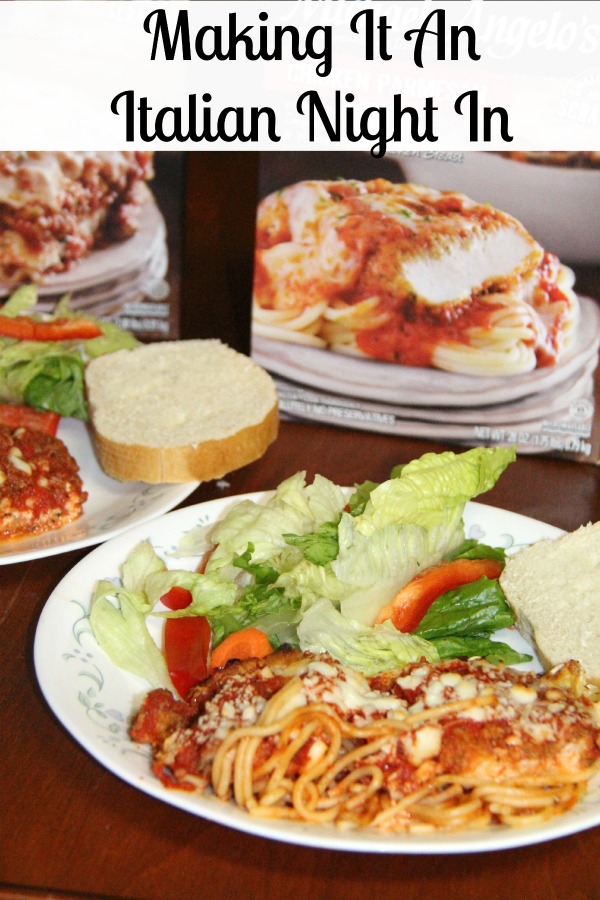 Michael Angelo's Gourmet Foods offers a great solution. It helps me have an Italian Night In with my family. I can have dinner on the table quickly and it tastes fantastic. There are a lot of varieties to choose from. When I buy them from Walmart, the price is really reasonable.  One of the 20 ounce dishes is a perfect size to feed 2-3 of the people in my family, depending on which are eating it of course. But the dishes do make a perfect serving size for 2. I can make several of the same type of meals, or I can make something special for everyone.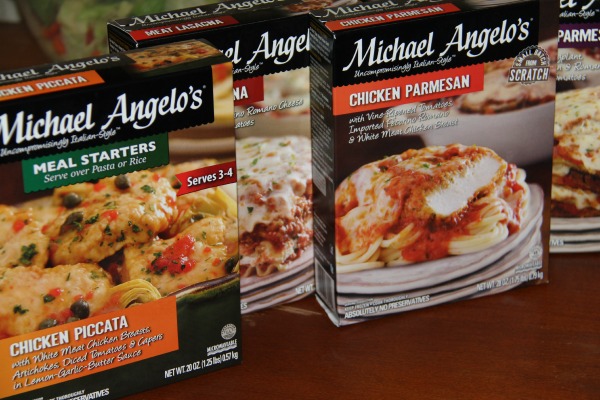 I love to pair my Italian dinners with a nice salad, some bread, maybe some wine for hubby and me. Since we are eating dinner at home, the kids and I can sit around, laughing and joking, and not have to worry about bothering other patrons around us.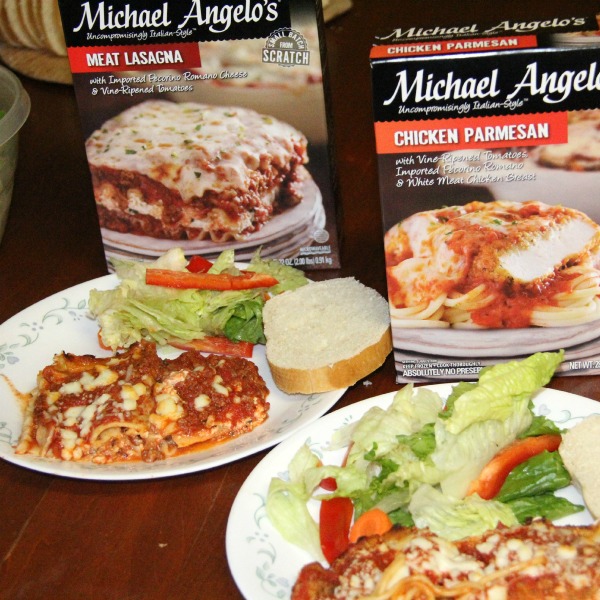 Recently, for an Italian Night In with the kids I made meat lasagna and chicken parm. My oldest absolutely loves chicken parm. With the Michael Angelo's, I was able to come home from a cheer competition, take the meals from the freezer and in under 45 minutes, I was able to have dinner on the table, including a salad.
With several options to choose from, Michael Angelo's Gourmet Foods is the perfect addition to make an easy Italian night in that will let you have more fun, and save you money.