I received 2  Cellairis Shout! cards to try out the service. All thoughts and opinions are my own.
My kids laugh at me. They say I am a phone junkie. I think they are right. Right now, sitting in the house I have several cell phones that I can drop my sim card into and use with my number. I can not help it. I really love to try all of the newest cell phones and accessories for them. Along with each cell phone, I also have at least 2 cases for each one.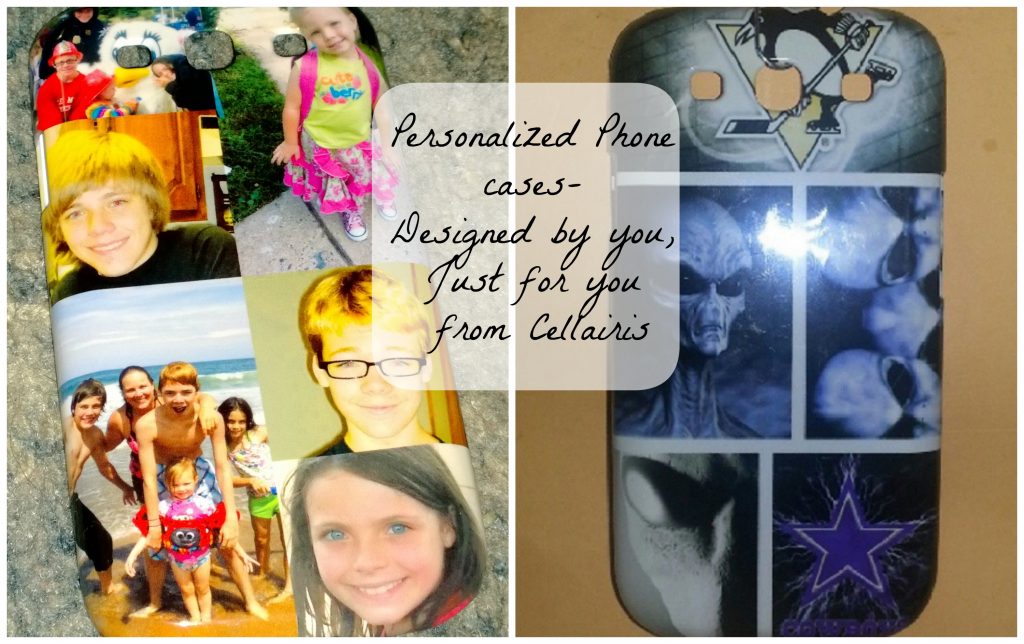 When  Cellairis reached out to me and wanted to see if I was interested in trying out some of their cell phone cases, you can bet I was thrilled to jump at the chance. When I checked out their site I was blown away by what I saw. Not only do they offer all kinds of high quality cases, for most of the top ranked phones, they have a make your own service, called Shout.  I was able to design my very own cell phone case!
I decided to be nice to my Alien Stickman and let him have one of the cases for his phone. After helping him to find pictures that he loved and arrange them in a way he liked them, we came up with this.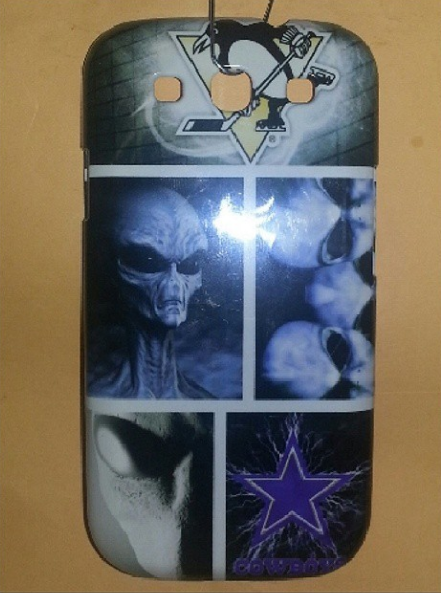 I am betting you can see what kind of things he is interested in. Where we live he can never find the Penguins or the Cowboys, because both teams are rivals of our hometown teams. He can find things online but he really only thinks about things like that when he sees them in person. Plus, as you can tell from his stick figure, he is all about the aliens.
The case is great quality. The pictures are actually in the case. It is not a sticker that can peel off or chip away. Unless he chips the case itself the pictures are not going anywhere.
Changing over to this kind of case was a tough choice for him because he has always had an Otterbox since he got his first smart phone. He was worried about protecting his phone and keeping it safe. But he has dropped the phone as much as always, tossed it around in the car, and the phone has been just as safe as it always has been.
I chose to go the mommy route and plaster pictures of the kids all over my phone case. Aren't they cute. I loved that the pictures of the kids were not distorted and the colors were true to the picture.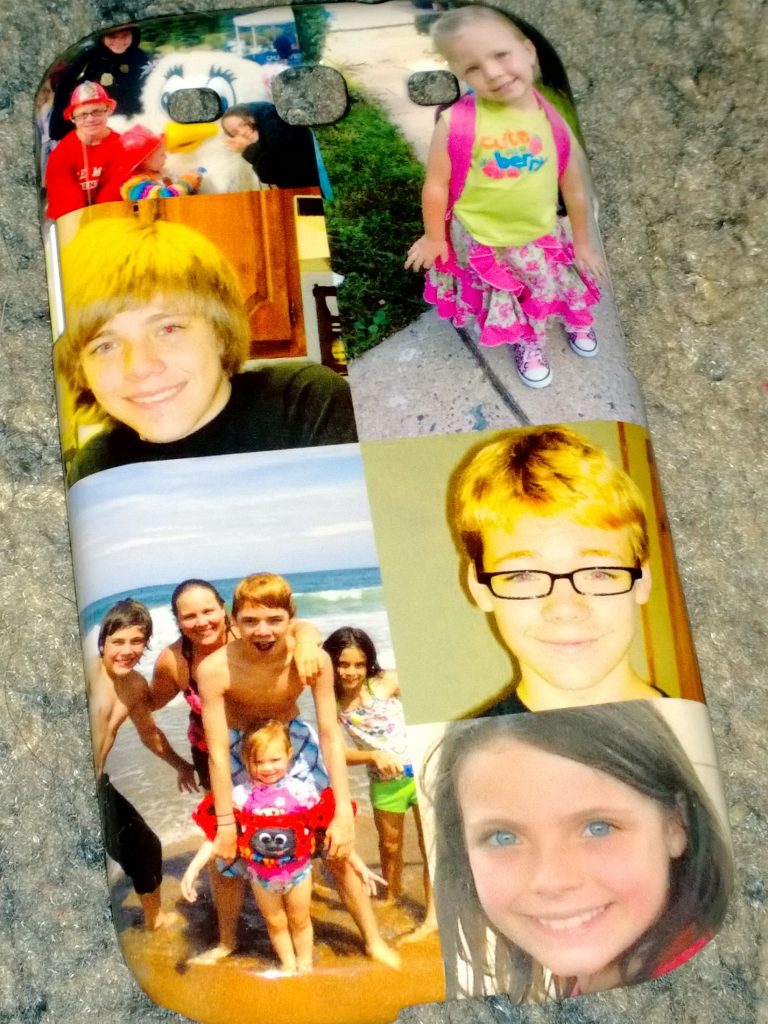 My only complaint is that there are not that the selection of phones are kind of small. I know this is a common problem with many places. They only carry this option for the new iPhone 5/5s  and C, Samsung Galaxy S4 and 3, iPhone 4/4s, and iPod Touch 5. With so many new types of phones on the market, I would love to see it possible for more styles. But I understand that sometimes, companies need to pick just the top most popular because of molds and all of that.
The Shout cases make an amazing gift. If you are looking for a great gift to give someone, but do not know what pictures they would want on their case there is a Shout Card you can order for them. It covers the cost of the case, and they can just go on and design it themselves, use the card, and have it shipped straight to them.