There's a multitude of evidence that shows that spending time in our gardens is great for our mental and physical health and even research that suggests it could help boost kids' confidence and help them to learn. Unfortunately, for some of us, it seems that modern life is getting in the way of allowing us to enjoy one of man's oldest hobbies.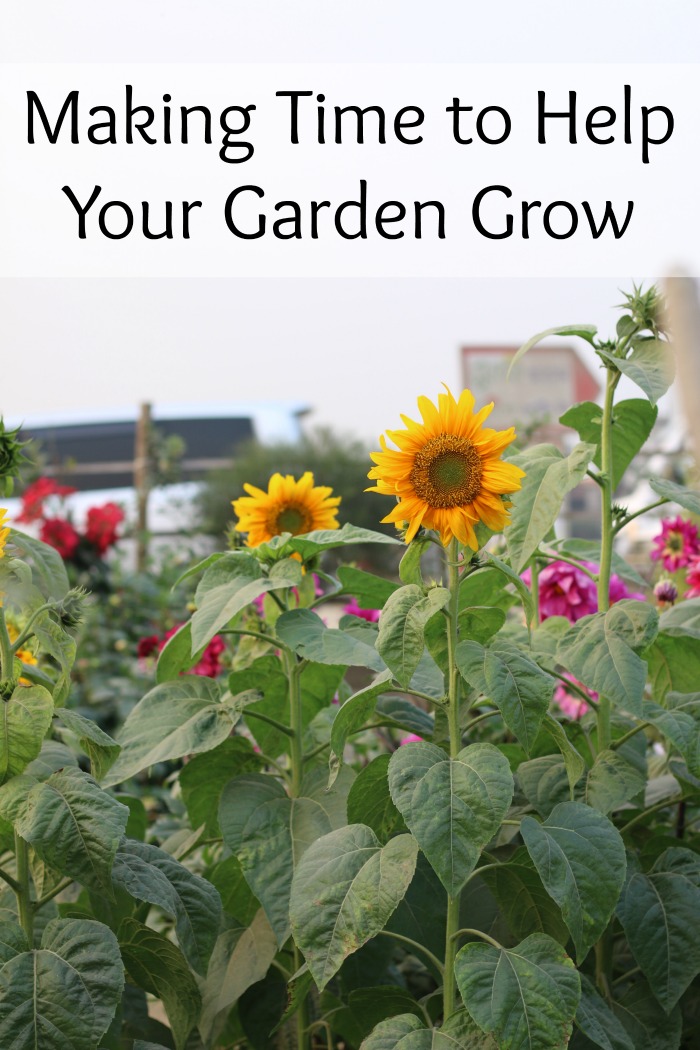 One recent survey found that one in three households now pay for domestic help with jobs such as gardening. For 43% the belief that someone else could do a better job is the main driver behind delegation, but almost one in five (16%) say it's simply a matter of not having enough time to spare.
These simple suggestions could help you make more time.
Hire help in for the basics
If you're short on downtime, there's no shame in hiring in some help, so that general maintenance is always covered. Having someone stop by regularly to mow the lawn and weed the flowerbeds means that when you do get time to garden, you can concentrate on adding new features like an al fresco dining area, pagoda or pond or tend to fruit and vegetables the whole family can enjoy. If things have gotten a little overgrown out there, you could also consider getting a professional in to bring the space back to a more manageable state. Or why not bring in some experts to carry out landscaping that lies outside of your comfort zone?
Supercharge your efforts with professional equipment
Has your lawn mower seen better days? Perhaps you're still trimming your hedge with old-school garden shears? Sometimes a simple equipment upgrade can save you hours of time on essential garden jobs, meaning you don't need to spend as much time slogging before you see some progress. If you've got a vast lawn, treat yourself to a ride on mower or an air compressor that helps you clear your space of leaves and other garden debris in mere minutes. As for that hedge, isn't it time you upgraded to an electric hedge trimmer? Just don't forget to stay safe by following guidelines when you're putting it to use.
Plan out your projects
A recent survey of 1,000 Americans found that half of those surveyed try and get one up on their neighbours by embarking on home improvement projects. And when they do, the most popular type of project is one that takes place in the beautiful outdoors. Whether you'd like to keep up with the Joneses, add value to your property or simply want to develop some skills outside of your day job, taking the time to physically plan out your gardening projects will give you a far better chance of success. After all, when the evening or weekend comes round, it's much easier to stay in binge-watching box sets when you haven't already invested time planning things out or money in plants and equipment. When you're plotting a garden project from building a raised bed to potting your own herb garden, take the time to plan out these details before you get started, and you'll give yourself clearer more achievable goals.
Your budget
Your timeline, e.g. one weekend
Tools and equipment required
Any preparation jobs that must be carried out before the main thrust of the job, e.g. weeding, digging over, mulching.
As part of scoping out your project, make sure you're aware or any regular maintenance jobs you'll need to carry out in the future to keep the completed area looking its best.
Rope in the whole family
For many of us, weekends are time to be spent with the family, but that doesn't mean shelving gardening aspirations. With a bit of supervision, even young children can get involved in garden tasks, and children of all ages love to see their green-fingered efforts come to fruition. A weekend spent planting seeds and making mud pies can be a really cost-effective and family-friendly activity that has the added bonus of developing your outside space. It's always nice to take the family on day trips, but don't dismiss the benefits of time spent at home on the simple things too.
Are you guilty of neglecting your garden? Would you consider hiring someone to help you with general maintenance to fast track your progress?