I received these Creative Kits for review. All thoughts are my own.
I was able to choose a few items from Manhattan Toys to review. I chose the Imagine I Can Stained Glass Stick-Ons Garden, Imagine I Can Shape Stack game, and Imagine I Can Caterpillar Connect game.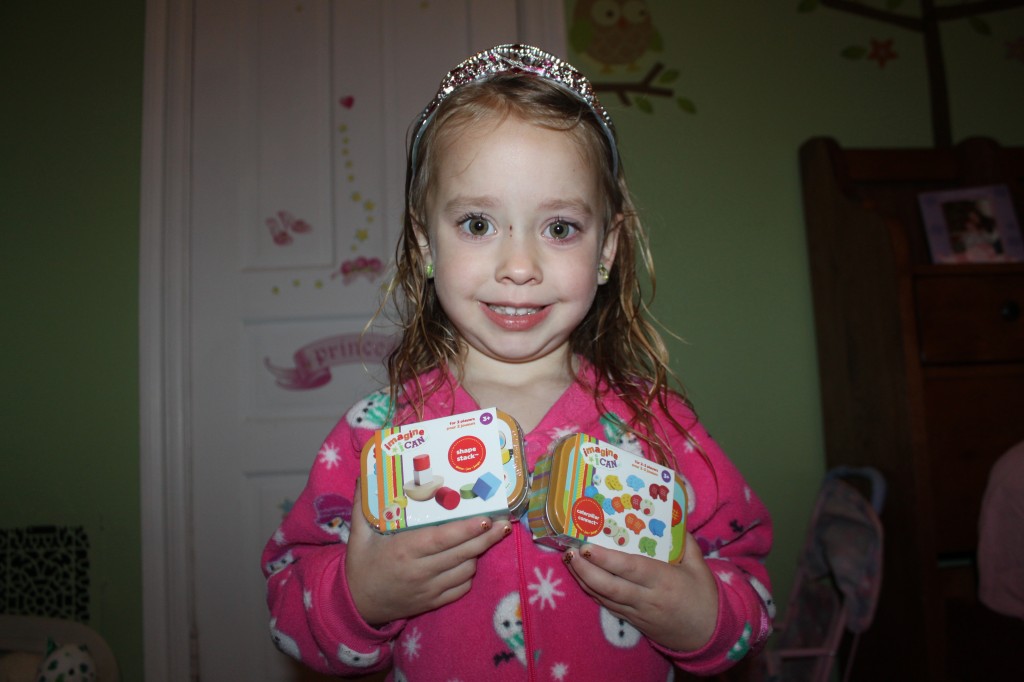 I must say our favorite was the Imagine I Can Caterpillar Connect Game! My kids are 3 years apart, ages 7 and 4. And they both thoroughly enjoyed playing this game, as well as I did. I was delighted to see them enjoy something so simple. It is a small wooden game, with a dice, where you have to roll a color and build a caterpillar, it is whimsical and cute, simple yet 
fun!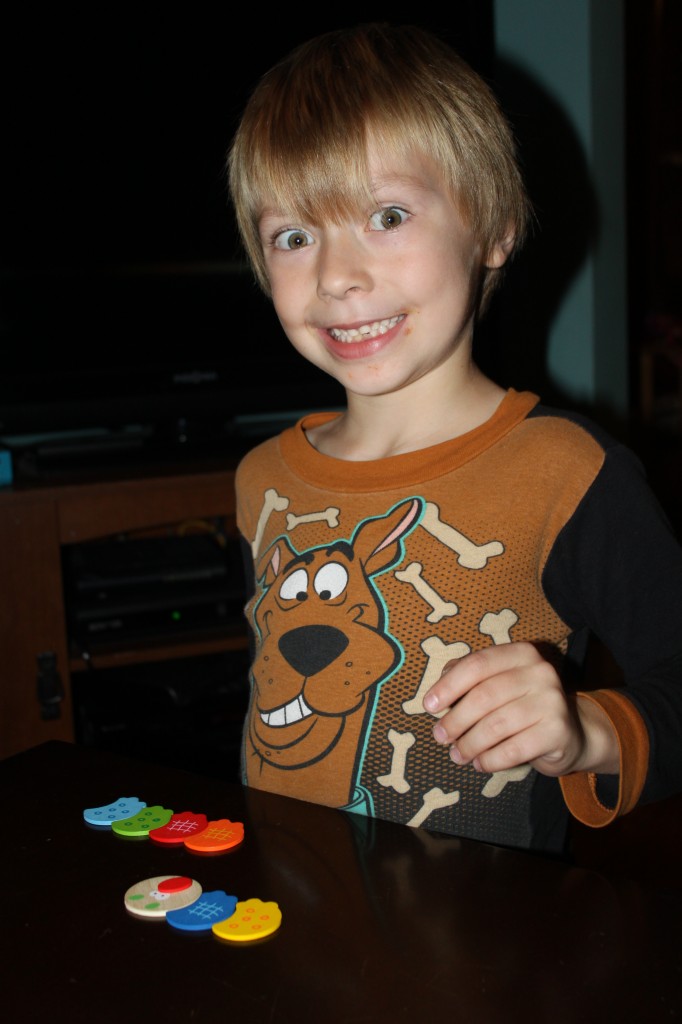 We enjoyed the Imagine I Can Shape Stack game as well. It is also a small wooden game, where you roll a dice and it tells you which shape to stack. This game though, is much harder. And although it says for ages 3+ even I could not get these shapes to stay stacked! We still had fun and would laugh everytime the pile fell, but we were determined to get them to stay! We had no luck, but maybe if you buy the game, you will!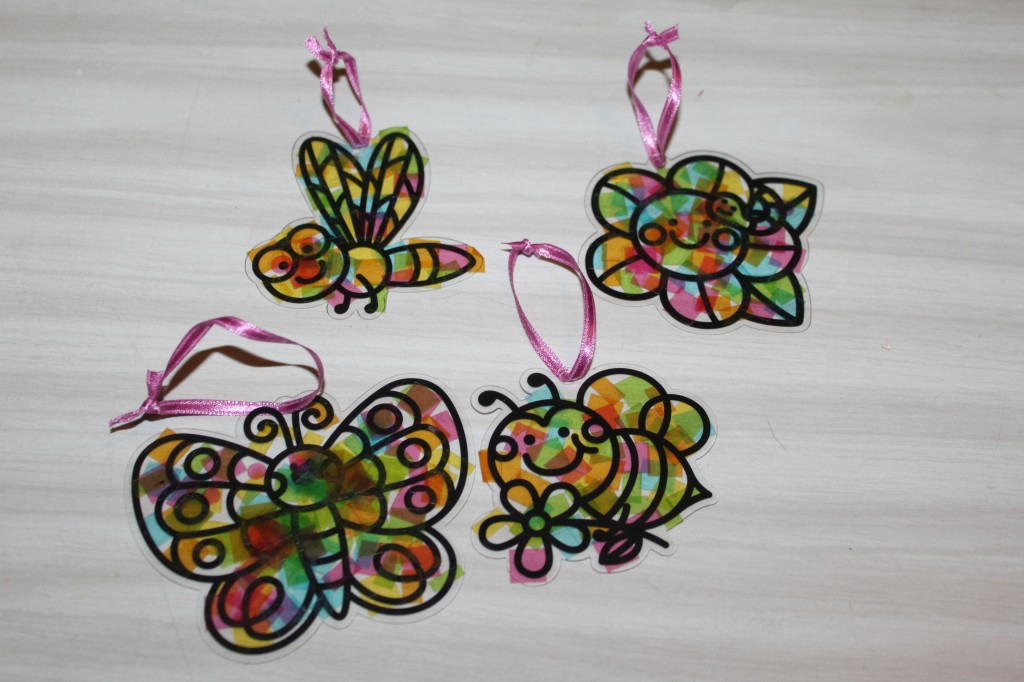 Our last item, the Imagine I Can Stained Glass Stick-Ons Garden was a hit as well. Now my 7 year old son wanted nothing to do with this activity…at first, but then he too joined in making them! They are plastic cut out bugs that you put different color and size stickers on to give a stained glass effect. My 4 year old daughter loved this! Although I will say the stickers were hard to get off, even I had a hard time, and had to do this step for the kids. But the end results are super cute, it came with pink ribbon to hang them with. I wish there had been more ribbon, and maybe in the different colors. I had to make the pieces pretty short on all pieces, and my son is not a fan of pink, but I think they came out really cute, and my kids want to hang them on the Christmas Tree next month!
One lucky reader will win one of these kits for themselves. Giveaway ends 11/30 11:59 om est.