A lot of people are taking a more minimalist approach to life, shedding things in favor of experiences. Whether your dad has embraced minimalism or just seems to be the guy who has everything, it can make gift giving a challenge. So how do you move beyond things to something more meaningful? Here are some ideas to help inspire you.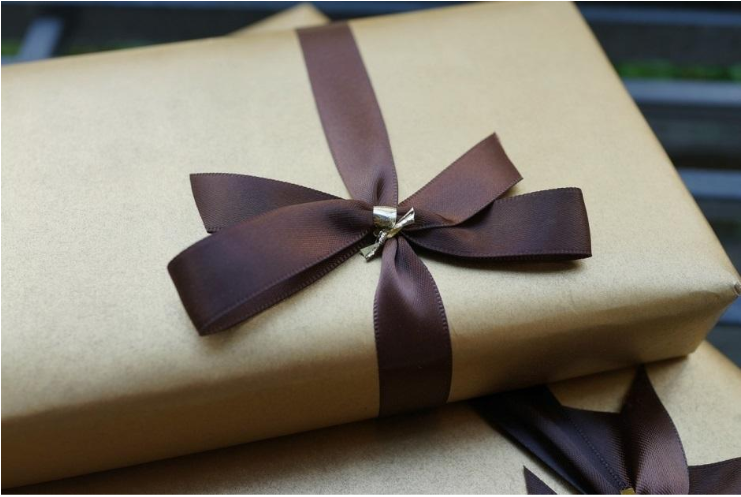 Personalize It
It's possible to add meaning to even the most traditional gifts. For example, adding an engraved message in his new wallet. It's something your dad will carry for years to come. What you can change from an everyday item into a meaningful gift is almost limitless. Custom calendars with family photos to engraved ID bracelets. You can even personalize something he already owns and uses whether it's the back of his wristwatch or his favorite putter. What you have engraved could be merely the names and birthdates of all the kids or a favorite quote or inspirational message.
Hand Write It
In a day when it seems almost all our communication is done electronically, whether by voice or by text, why not write your dad a note or letter? Sometimes it's easier to tell someone what we feel in writing. We have an opportunity to organize our thoughts and avoid the distractions that can often take a conversation off track. If you need some talking points, you might describe a favorite vacation or memory of your dad. Tell him what you think makes him special or unique. Tell him what it is you admire about him or how he's made an impact on the way you live your own life. A note or letter is something he can read and reread.
Memory Jar
Along the same lines, why not create a memory jar? You can use slips of papers or a deck of cards to create a memory per week. These can be done a year in advance (if you're a planner!) or just write down 52 memories from growing up. If you can convince your father to look at only one memory a week, he'll have a gift that will carry him through the entire year. The memories are sure to be a conversation starter. A canning jar or something similar is perfect for the job. You can choose to decorate it or not. That decision might depend on your dad's unique personality.
His Story
Everyone has a story to tell. Life is full of events that shape us. There are a couple of ways to approach this type of gift. If you're the creative type, you can turn an event from your dad's past into a short story. Be creative and have fun with it. You can even get it printed through services like BookBaby. There are also books and journals you can buy that your dad can use as a framework to write his own story. A gift for him and a lasting keepsake for the whole family.
Activity Day
Time might be one of the most precious and meaningful commodities we have. Carve out a day to spend with your dad doing something he enjoys. It might be a round of golf, a fishing trip, a day at the movies or simply time to talk. Whatever you choose, clear your calendar so you can make sure there are no distractions. This is time for you and your dad to relax.
Donate
For the father who already has everything, the most meaningful gift you can give might be in giving back. Choose a charity or a cause that means something to him and make a donation in his name. If this seems a little too self-serving to you (as in you're being too much of a goody two shoes), you might want to check out giving an item that returns part of its proceeds to charity, such as Fire Dept. Coffee. 10% of every sale goes to support ill or injured firefighters and first responders. UNICEF USA has handmade merchandise for men designed with part of the proceeds going to protect children worldwide. Your dad can carry or wear a gift that he knows is helping to save lives.
Buying gifts for fathers can be difficult. If it's something they need, a lot of men just go ahead and buy it. That's why taking a little time to think of something the either recall memories or creates new ones might be the best way to give the perfect gift to the dad who has everything…or thinks he does.