I received 2 Marvel Mashers from Hasbro to play with and to mash with. All thoughts are my own.
Are your kids obsessed with the Marvel Super heros like my kids are? Then Hasbro has the newest, coolest set of toys. These Marvel Super heros and villains let kids set their inner creativity to work. Marvel Mashers are Marvel characters that snap apart and let the kids recreate the characters. Spider man can have Captain American's shield and legs, while having the Incredible Hulks massive arms.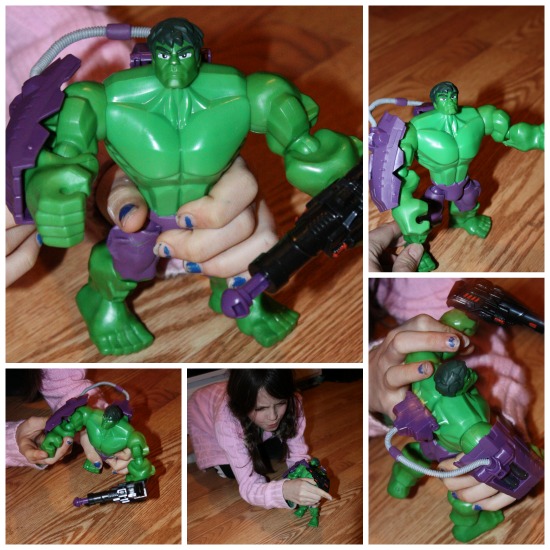 My girls received Doctor Doom and the Incredible Hulk. Willow played with Doctor Doom while Serenity checked out all the moving parts of the Hulk. Each of the girls loved playing with the characters, even by themselves, before they got into the fun of tearing them apart.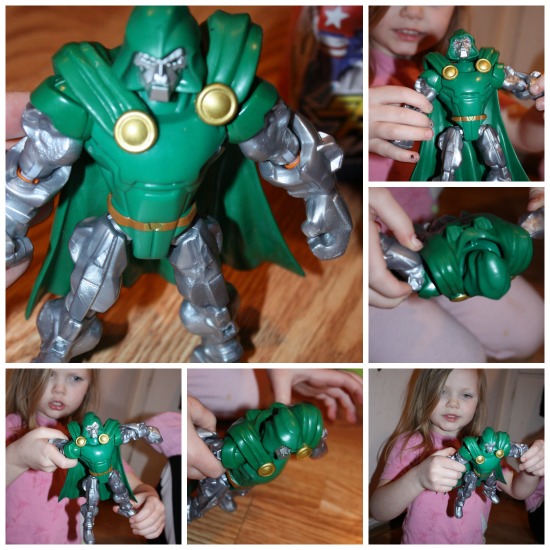 The heads pop off, the arms detach and then legs come apart in several pieces. Then the fun of recreating begins. It is harder to see the difference in the creating with Dr. Doom and the Hulk because they are mostly the same color. But the effect is still pretty cool.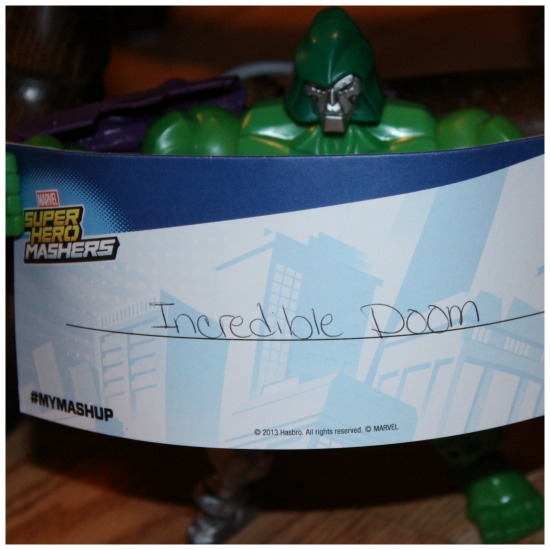 Get your Marvel Masher collection for some mashup fun. Each action figure is sold separately and comes with an accessory.