I received 2 Modarri kits for review. All thoughts are my own.
My girls love cars. They love to race them around the floor. They pretend that they are jumping over hills and racing around. They throw their figures in the drivers seat and they are off. I have had people tell me their girls are really into cars. The way I see it, cars are just another extension of pretty much any toy that the kids are already playing with.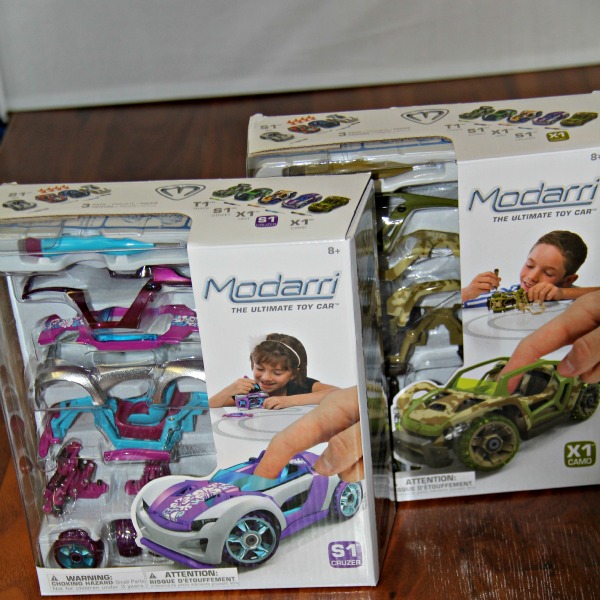 The coolest cars my girls have recently discovered… Modarri. Modarri are cars that come as a kit. With all the pieces apart, the kids get to assemble to cars and decide what kind of design they want it to be. Each car can be made into a few ways just by adding or eliminating a piece, like a bumber or an addition to the inside of the car.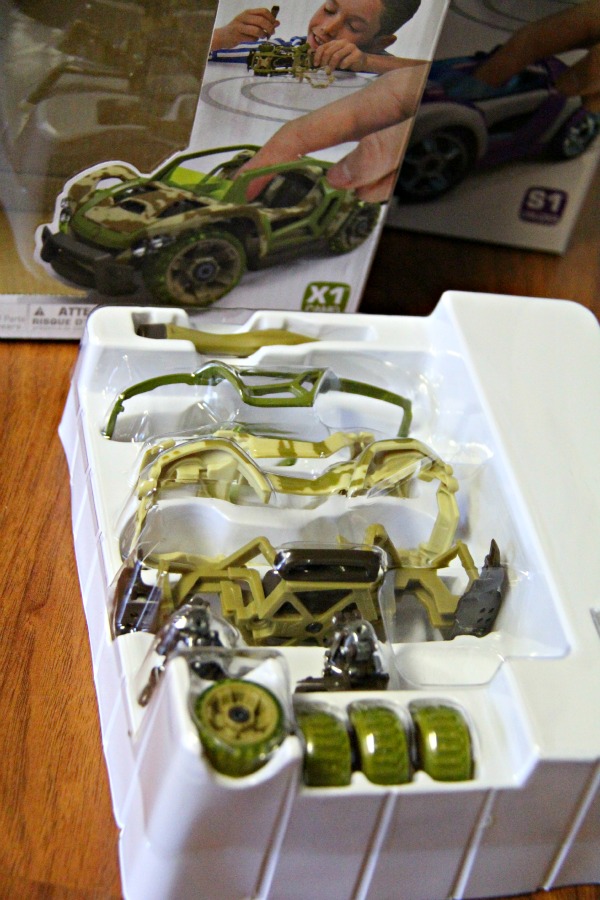 Assembling is easy. The screws are inset so that the kids are not having to fuss with trying to place them in the holes, hold them still and turn the included screw driver. But what is also great, while each kit contains everything you need to make the complete car, when you buy any of the 9 kits, or additional parts kit, the kids get to change the look even further.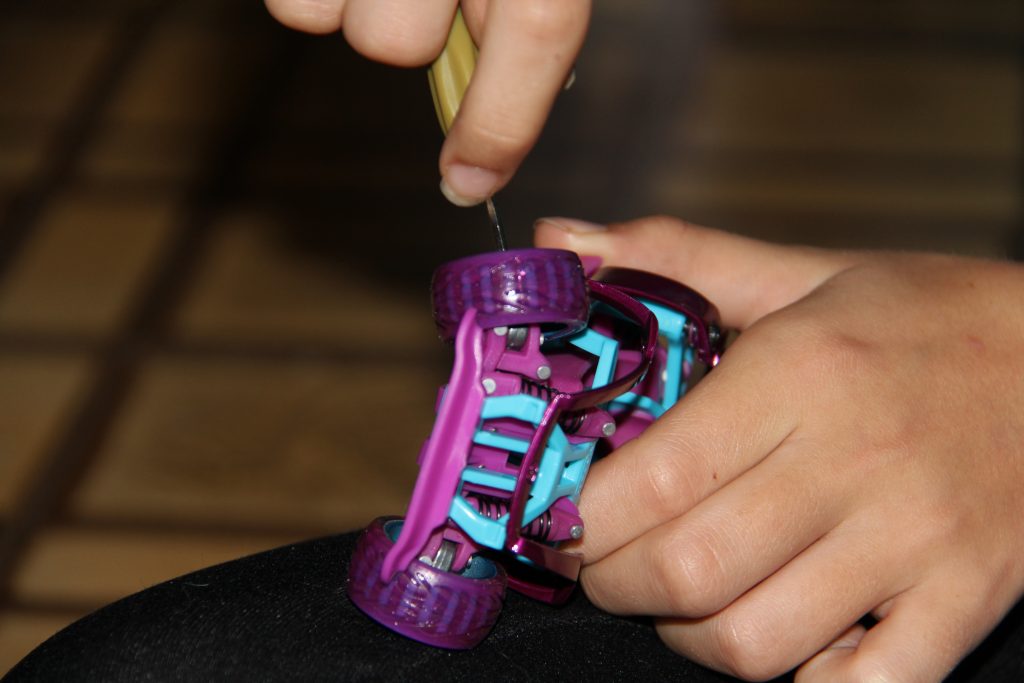 Serenity started by putting together the S1 Beach comber kit. She assembled the car the way she wanted it. She also assembled her X1 Camo car. After playing with each car separately, she decided to change up her looks and combine pieces from each car to form her own design.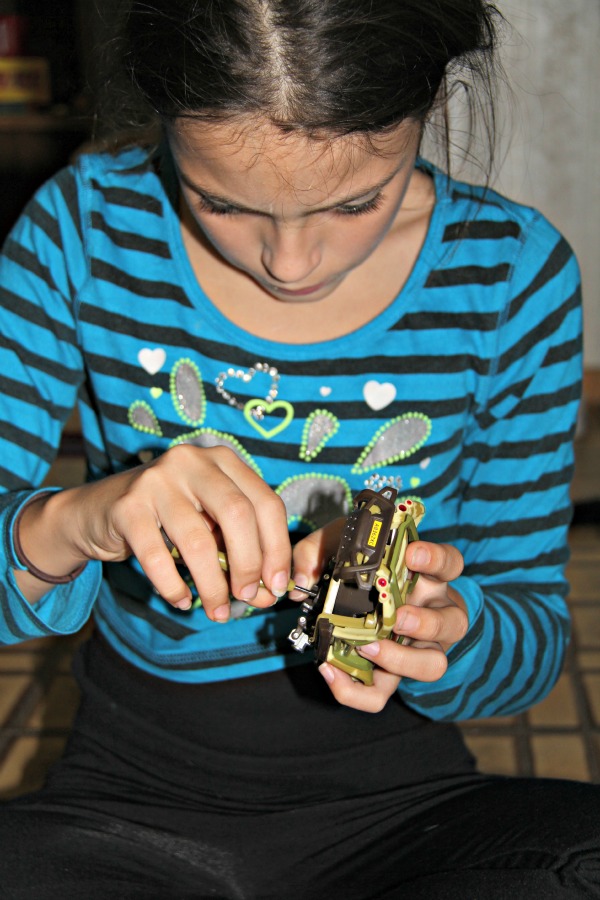 For kids who love these types of cars, family and friends can encourage them by adding additional parts to their collection. There are add on kits to change up the looks by swapping elements of the chassis, hood, seat pan, seats, fenders, frame and wheels. Add in a wheel pack, for only $10, and now the car has new looks. Add in a body pack and the original kit now can transform into several different looks. It makes the possibility endless.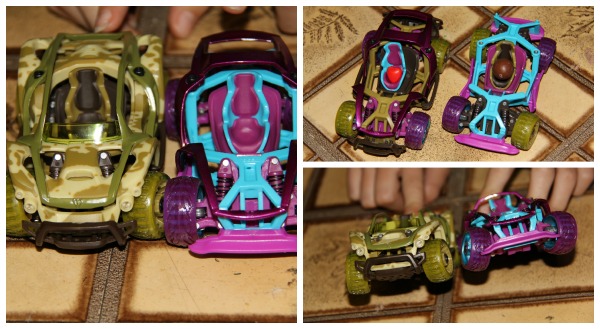 But after the kids are done assembling the cars, how much fun are they? Why that goes without saying. Whether your kids just want to race them around the floor or they are starting a budding interest into cars themselves and love the mechanics of the car, these are fun to play with. The cars come with a real suspension which makes it even more fun to steer. The cars can seem more realistic as the kids drive them through hairpin turns and tight loops around their imaginary tracks, while steering with just a finger and a thumb.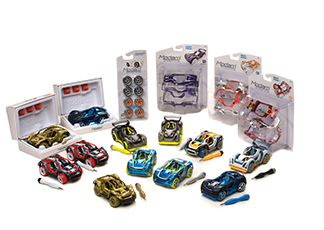 With multiple kits, add ons and even tracks to buy, there are pieces to fit every budget. Modarri will be a must have toy.