I remember when my kids were tiny, that sleep deprived feeling. Even though it was 16 years ago since Anthony was a newborn, I still remember those long nights, just wishing this kids would go to sleep. I would have thought that by the time Willow came along, 3 years ago, I would have been a pro, 4 kids later. Nope! It was just as hard. All of my kids were horrible sleepers. With Willow, I seriously spent nights, crying right along with her, just wishing for sleep. And as babies don't sleep, parents don't sleep. And everyone just gets crankier and crankier.
I wasn't overly surprised by my children difficulty sleeping. Even now, they all suffer from periods of trouble sleeping. They get it from me, I have a horrible time sleeping too. For this reason, I looked into essential oils and calming scents. I use them for myself and have always used them when the kids had issues sleeping. I was thrilled when they started making baby products that had the calming scents in them. But I only ever found lavender, which is great, but sometimes isn't s strong enough scent.
Recently I was sent Mommy's Bliss' Sweet Slumber line. Mother's Bliss is the number one selling natural colic remedy in the US. The new line includes a 3-in-1 wash, a massage cream, and a bedroom mist. All three include essential oils English Lavender Oil, German Chamomile Extract and Ylang Ylang Flower Oil. These are essential oils that are known to help people, of all ages, be more relaxed and sleep better. The Sweet Slumber line is 100% vegetarian and vegan, plus their product packaging is 100% recycled with post consumer resin. It contains no artificial fragrances, gluten, soy, alcohol, sulfates phthalates or parabens.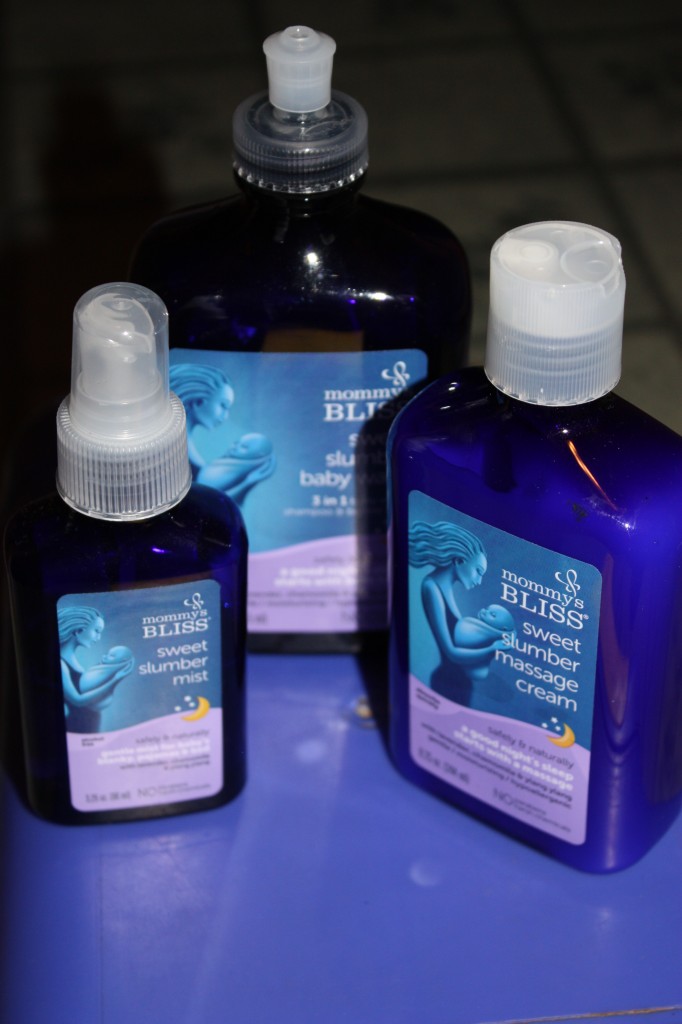 I have mentioned in the past that Willow has very sensitive skin and that I still use baby wash on her often. I like to have it for daily use, but also because she loves bubble baths and traditional bubble bath is too harsh on her skin. On a good day it dries her out and causes her skin to react. On a bad day, it can cause her hives and pain.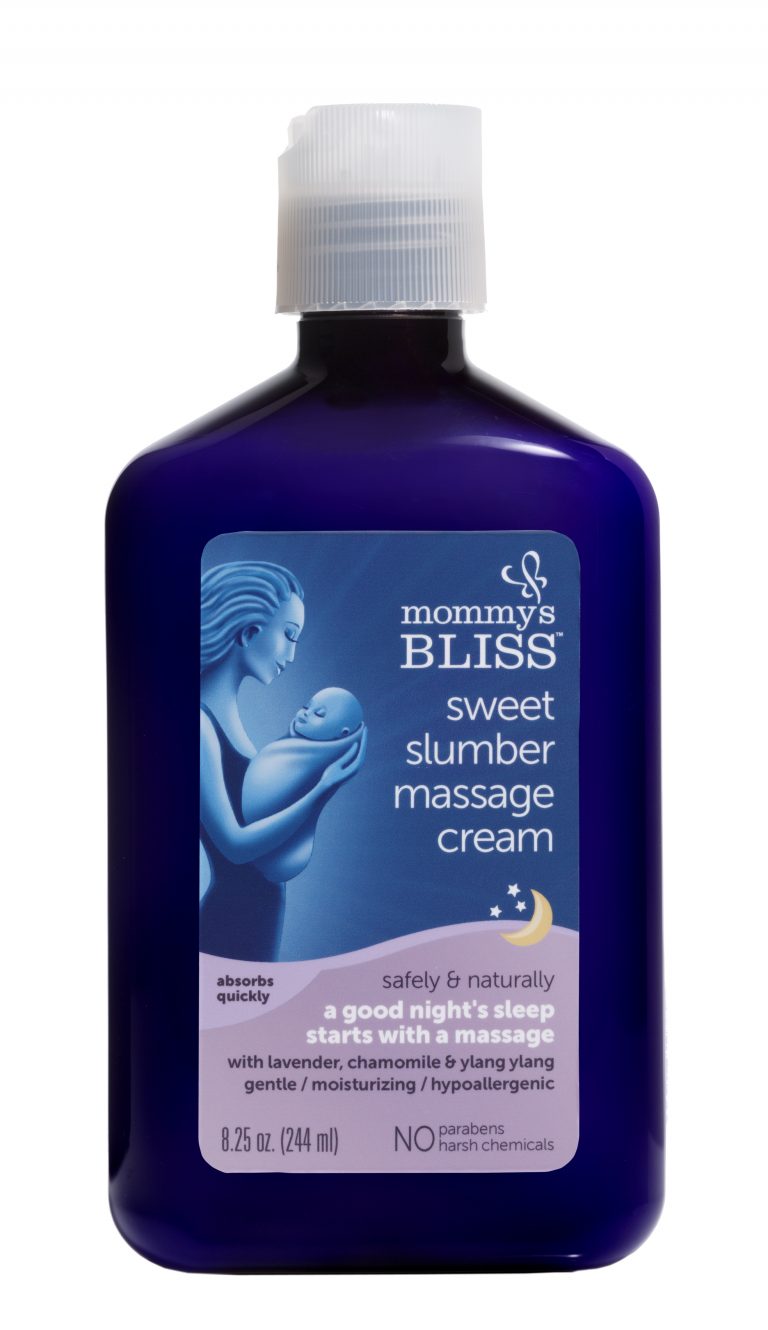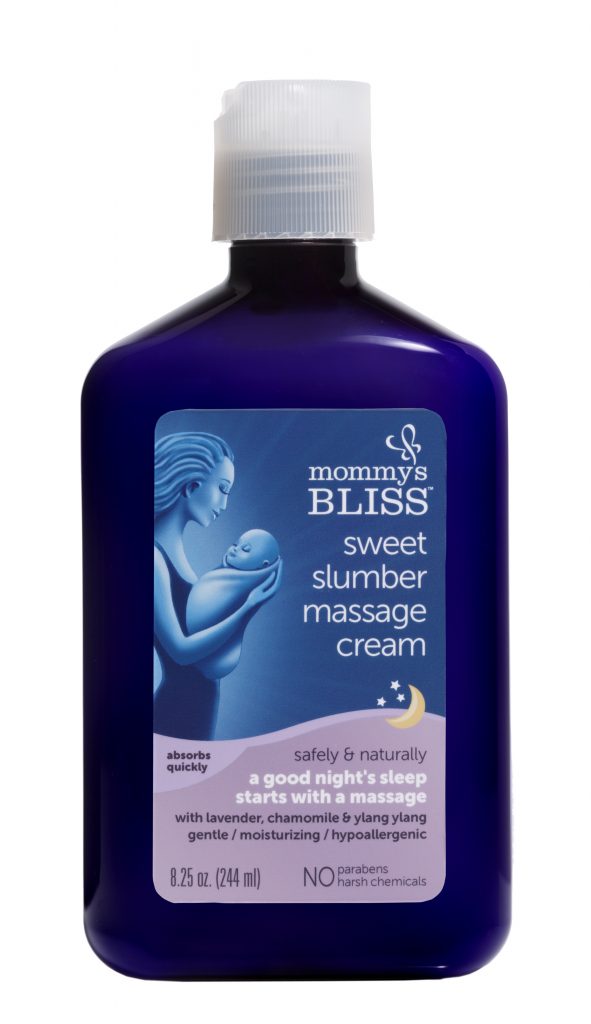 The 3-in-1 baby wash is designed for body wash, shampoo, and bubble bath. This is the first baby wash that I have found that is designed to be used as a bubble bath, so I was thrilled that a company sees the good idea in this.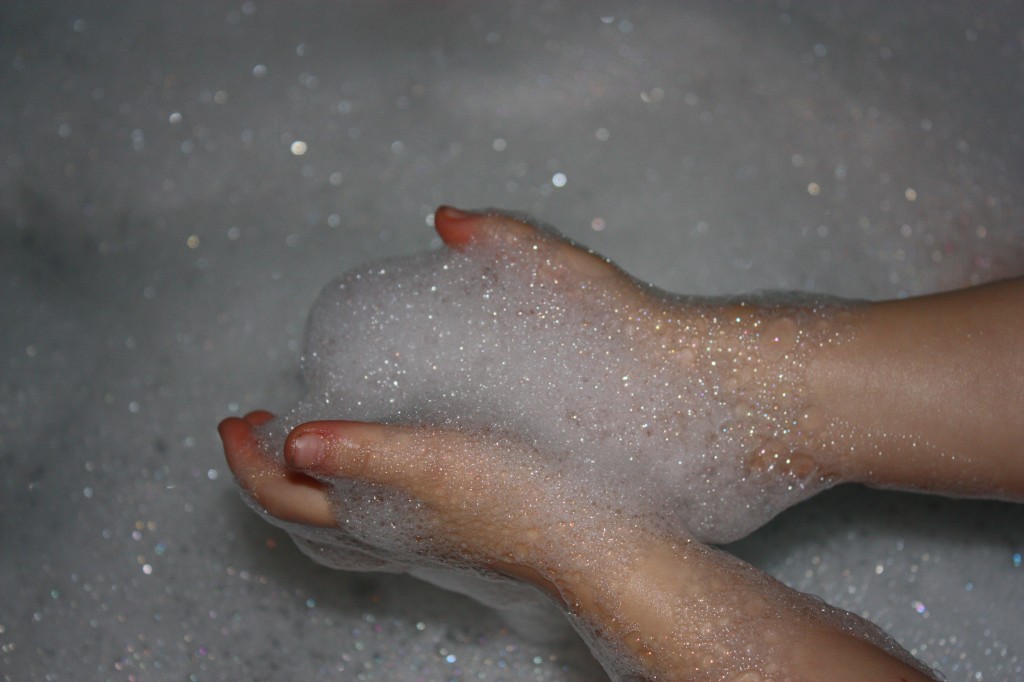 I have to say, I love the baby wash. It makes great bubbles and Willow is thrilled to get her bubble bath. She can get her skin washed and I do not have to worry is she will have a reaction. I know that she isn't getting harsh chemicals leaching into her skin, and the essential oils help her relax even if it isn't bedtime. She can get a bit hyper and the scents calm her down and help her settle. I have even used the wash on my 9-year-old for the same reason. I find my 15-year-old using it often as well. He loves the smell. He says it works great to relax him, but he also loves the way it smells and how soft his skin is after using it.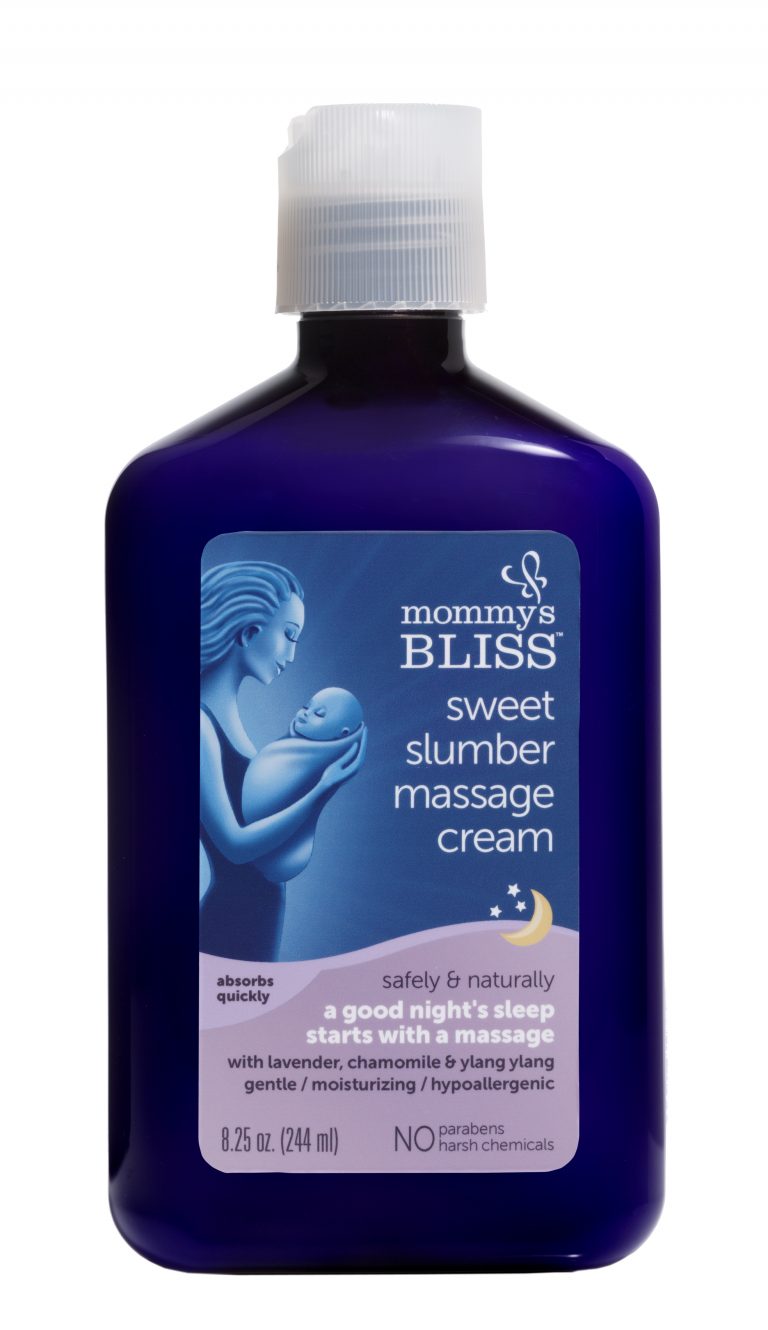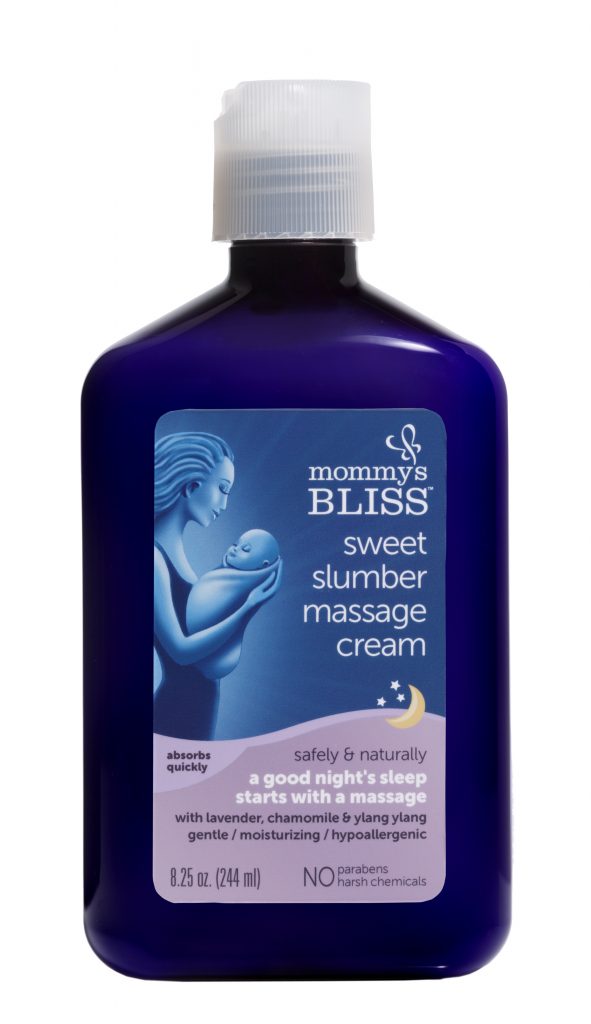 Willow needs to use cream on her skin often. If I do not put the cream on her, her skin gets itchy and it will set off her excema. She gets a type of rash on her skin. She gets so uncomfortable and just tears at her skin. But I have to be extremely careful what I put on her, since it can set her off . I used the Sweet Slumber Massage Cream on her every day, at bedtime. I noticed how much quicker she would fall asleep than on days I wouldn't use it. The days I didn't use it… it was because I couldn't find it. Joey had taken off with it so he could use it.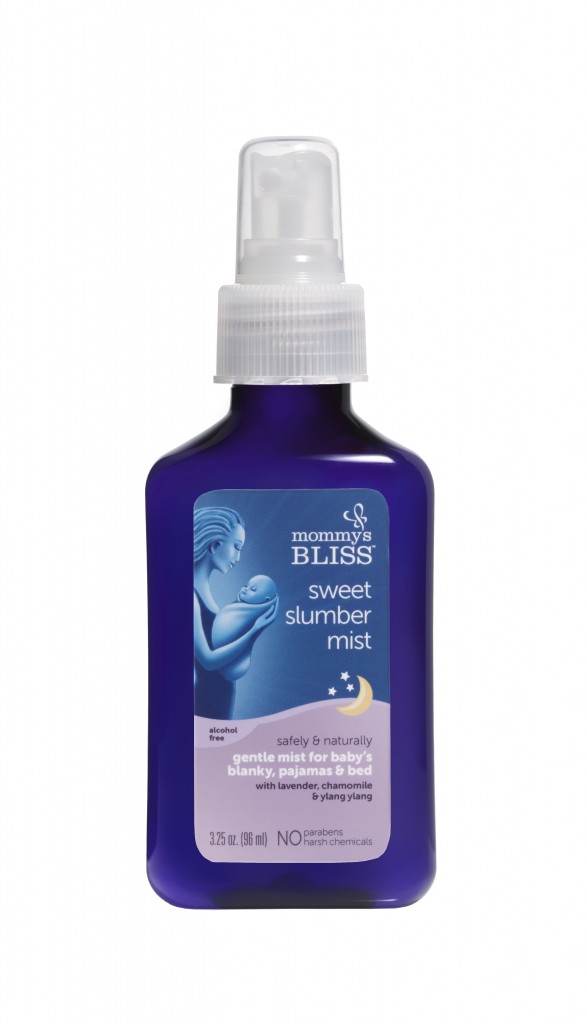 I think the Sweet Slumber Mist is my favorite. As much I love the bubbles from the baby wash, the mist is fantastic. Adding it into a sleep routine is so simple, and I have added it into my own bedtime. I spray it on blankets, stuffed animals, on Willow's pjs before I put them on her, and even just into the air. There is no alcohol or artificial fragrances. Not only does it help set a relaxing atmosphere, it smells amazing.
All of the Mommy's Bliss Sweet Slumber line is available from at Walgreens, from $5.99 to $7.99