So it was a few months ago that I showed about Life zAPPed, a game my kids play all the time and love. Willow even plays the iPad app all the time by herself and loves to exclaim about what is going on.
Well, now I get to tell you about Monopoly zAPPed from Hasbro .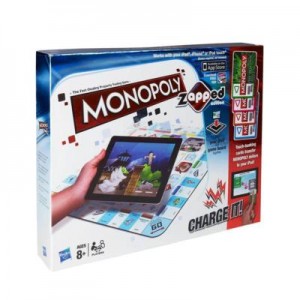 My family has always loved Monopoly. And since we love playing games together on the iPad, we knew this would be a game we would love.
Since the times have changed, and almost no one carries cash any more, now Monopoly zAPPed even has a debit card. From paying for a property, to paying your taxes, to passing GO to collect $2M ( yes, the money amount have gone up with inflation too) to collecting rent, everything is done by placing your card against the iPad. It makes it easier when playing with younger players.
There are a few games tossed in to keep things interesting. There are games for getting out of jail, figuring out who is paying for house repairs and there are auctions for properties, and games for community chest. It keeps things moving and from getting boring.
I have to say, if someone would have asked me a year or 2 ago, I would have said, there is no way I would like an electronic game like this, but we love it, and I am the biggest fan of it.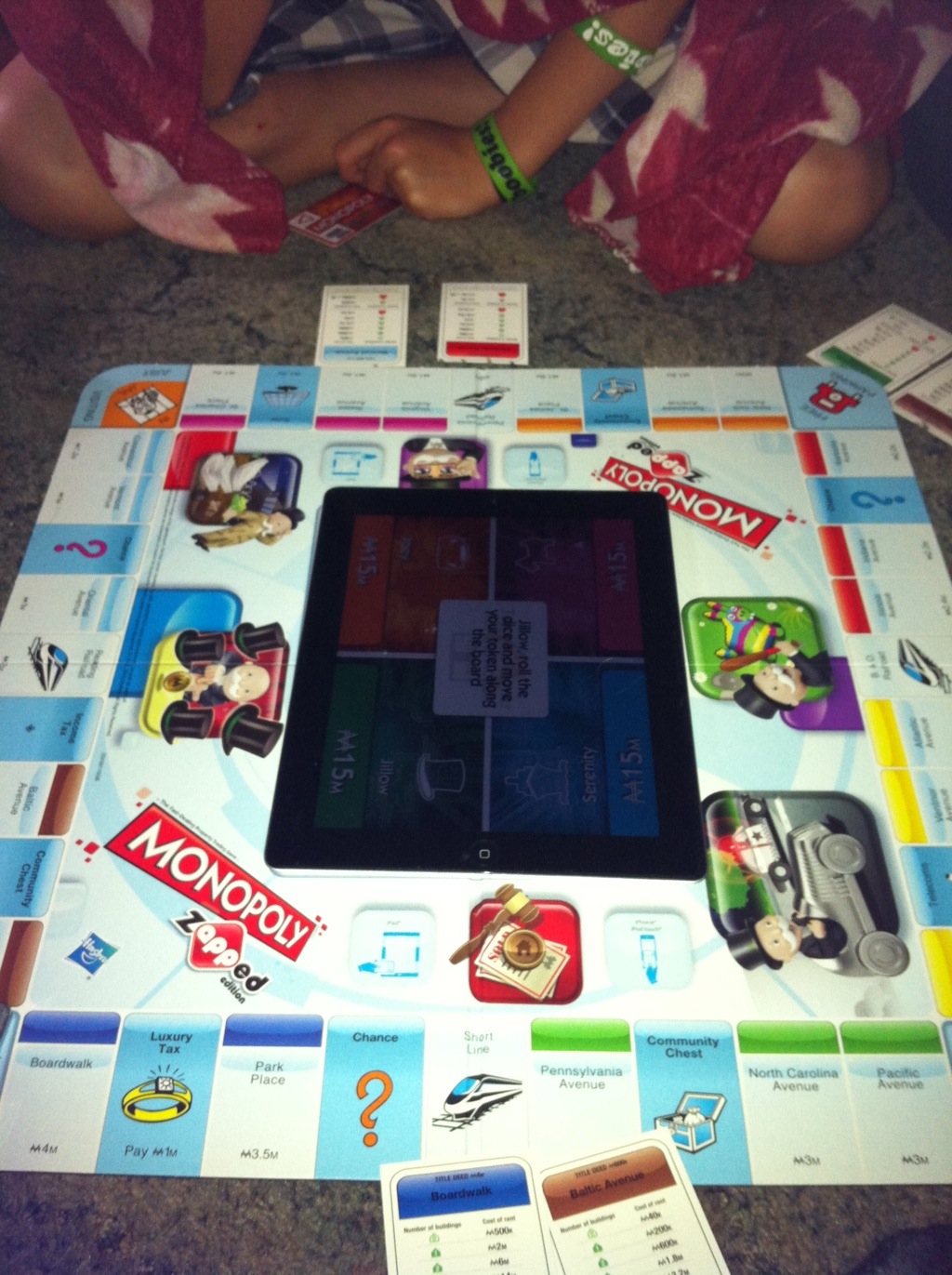 To keep up with all things Family Game Night, like them on Facebook or follow them onTwitter.