I received tickets to see Monster Jam so that I could share the experience with you. All thoughts are my own.
I love Monster Jam. I have been going for years and it is something I always look forward to. The kids love it too. We go as a family and root for our favorite trucks. How can we not love these awesome trucks. Fun Facts: Approximately 12 feet tall and about 12 feet wide, Monster Jam trucks are custom-designed machines that sit atop 66-inch-tall tires and weigh a minimum of 10,000 pounds. Built for short, high-powered bursts of speed, Monster Jam trucks generate 1,500 to 2,000 horsepower and are capable of speeds of up to 100 miles per hour. Monster Jam trucks can fly up to 130 feet (a distance greater than 14 cars side by side) and up to 35 feet in the air.
We all have a favorite and of course, MINE is the best. Recently we were at Monster Jam in Allentown, PA. Of course, the show was AMAZING!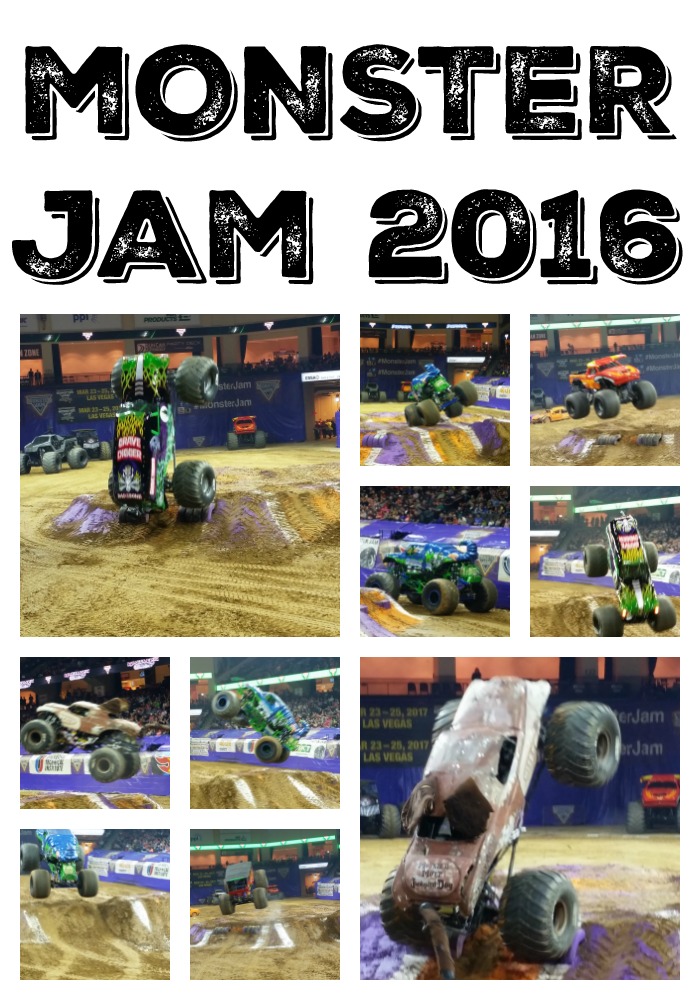 Monster Jam 2016
We got to watch the trucks race to the finish line to see who was going to be able to complete the course first.
Fast Qualifier: Grave Digger – 16.88
We watched them race.
We watched the trucks compete for the best wheelies.
We watched these trucks compete for best donuts.
Then we watched the trucks do their best freestyle.
This was our first time at this arena. When we first got there, I was slightly sad that the arena was so small because I knew that meant we would not be seeing the back flips we have seen in the past. I should have known better. While the trucks couldn't do back flips, I was certainly not disappointed with the show these giant truck put on. These drivers rocked it as always.
Featuring  Aftershock driven by Bob Robbins ; Krazy Train driven by Lloyd Twitchell ; El Toro Loco driven by Becky McDonough ; MM Junkyard Dog driven by Dustin Brown ; Stinger driven by Zane Rettew ; Soldier Fortune BLACKOPS driven by Tony Oohs ; Instigator driven by Paul Breaud ; Grave DIGGER driven by Charlie Pauken, there was not a dull moment in the show.
Not even when Grave Digger completely wiped out, went over and broke one of the ladders on the rails where the seats start. Of course, no one was close to get hurt, and Charlie Pauken was unharmed.
Our even show did not have a Pit Party, but from experience, if you have the chance to get tickets for the Pit Party, get it. You can often times get right up to the trucks and truly see the size. You also get to talk with the drivers. Get tickets to the show and the Pit Party from Ticket Master.
Follow along with what is new with Monster Jam and when it is coming to your area by staying in touch online and social media.  Monster Jam, please log onto www.MonsterJam.com.  To follow Monster Jam on Facebook, Twitter and Instagram log on to www.facebook.com/MonsterJam and www.twitter.com/MonsterJam and www.instagram.com/MonsterJamLive. Subscribe to our YouTube Channel at www.youtube.com/MonsterJamLive.