I have a partnership with Monster Jam and Feld. I have received tickets to the event in exchange for sharing this information with you. My love for Monster Jam is my own.
If you have been around here for a few years, you might know how much we love Monster Jam. Growing up in the Outer Banks, Grave Digger is just part of the deal. My kids all love the trucks and always beg to stop off and see which trucks are hanging out at the garage. They even get to take a ride every now and again. So of course, when Monster Jam comes to town, so do we. (See last year's even here, and the year before) This year, on June 13th, we will be there again.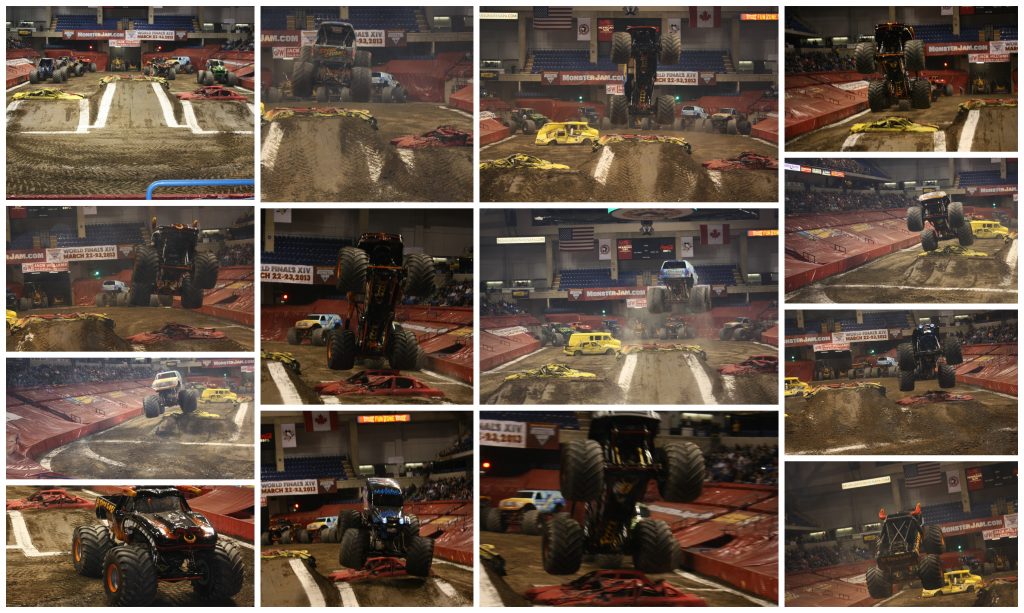 It starts by filling the area with more than 4000 tons of dirt, 50 crush cars, vans and buses to make the awesome Monster Jam racing tack and obstacle course. The Monster Jam Path of Destruction is one of the most elite fields of Monster Jam trucks ever assembled, second only to Monster Jam World FinalsSM held in Las Vegas, NV.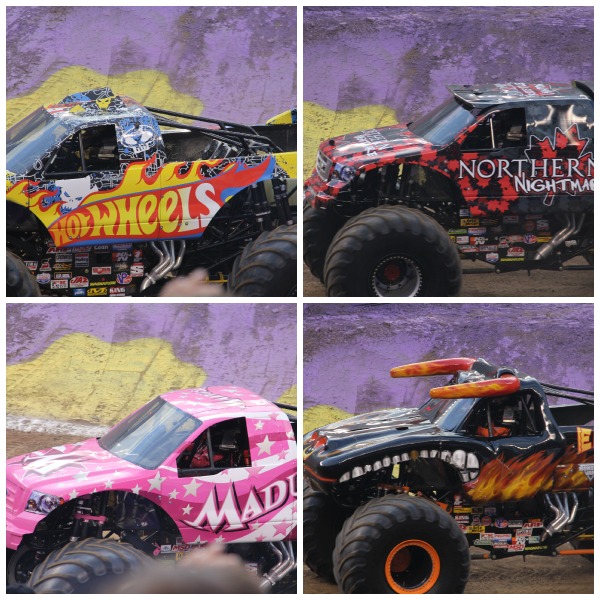 Competing Monster Jam trucks include El Toro Loco®, Metal Mulisha, Zombie℠, Mohawk Warrior®, Monster Mutt℠ Dalmatian, Team Hot Wheels® Firestorm®, Madusa®, Lucas Oil Crusader®, Monster Energy, Scooby Doo™, Captain's Curse®, Doomsday, Son-Uva Digger®, Grave Digger The Legend®, Max-D® and Grave Digger®, along with those making their MetLife Stadium debut – Stone Crusher, Xtermigator, Ice Cream Man® and brand new Soldier Fortune.
I love that Monster Jam makes the event so affordable for the whole family to attend, with kids tickets starting at $10. Also, when you join the Win Monster Jam Tickets Social Toaster campaign, you have the chance to win, just by sharing your love of Monster Jam.
Four pack of tickets to Monster Jam Path of Destruction at MetLife Stadium (includes Pit Passes)
·         One (1) Radio controlled car
·         One (1) Signed Tom Meents jersey
·         One (1) Monster Jam Battleground video game
·         One (1) Monster Jam program book
So be sure to join the program and start sharing.
Tickets are available at the MetLife Stadium Box Office, all Ticketmaster retail outlets, online at Ticketmaster.com or charge by phone 1-800-745-3000. For more information on Monster Jam, log on to www.MonsterJam.com.