My daughter loves anything she can smoosh and moosh and snuggle. Well with the new Moosh Moosh Slipperz and Sequins, kids get exactly that/
Some kids are talking about Crush the Shark and for good reason. It was the "It" toy this past holiday season. It is part of the Moosh-Moosh™ toys that are taking kids by storm. All of the Moosh Moosh toys can be stacked together, squished and hugged on.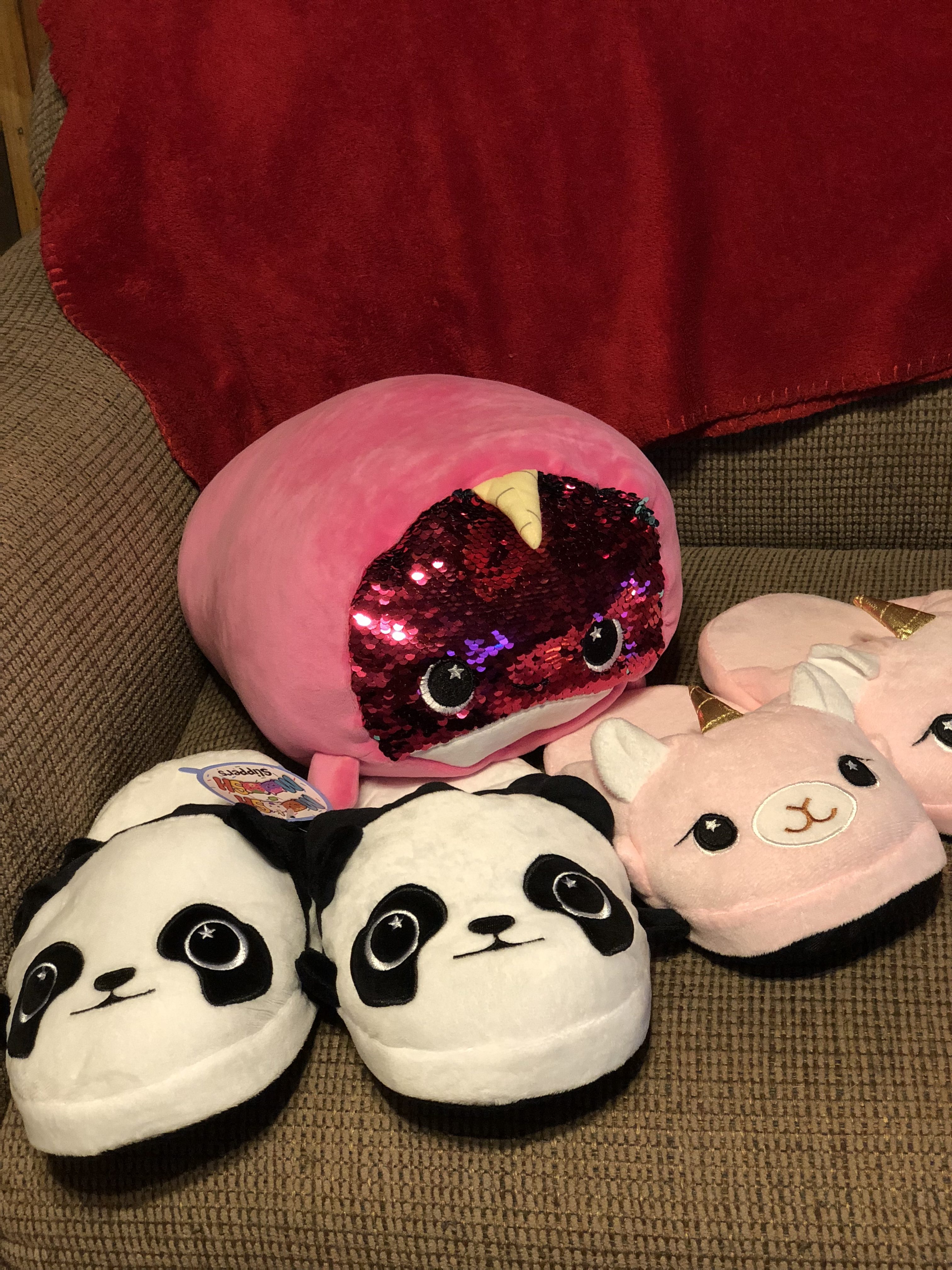 With two styles available, the regular and ones with sequins, there is no wonder why kids love these little guys. They were even featured in Better Homes and Garden in December. These pillow like pals are great for all ages, from tots to teens and even college age kids who want something to display on their beds that look cute but doubles as something to snuggle up with at bed.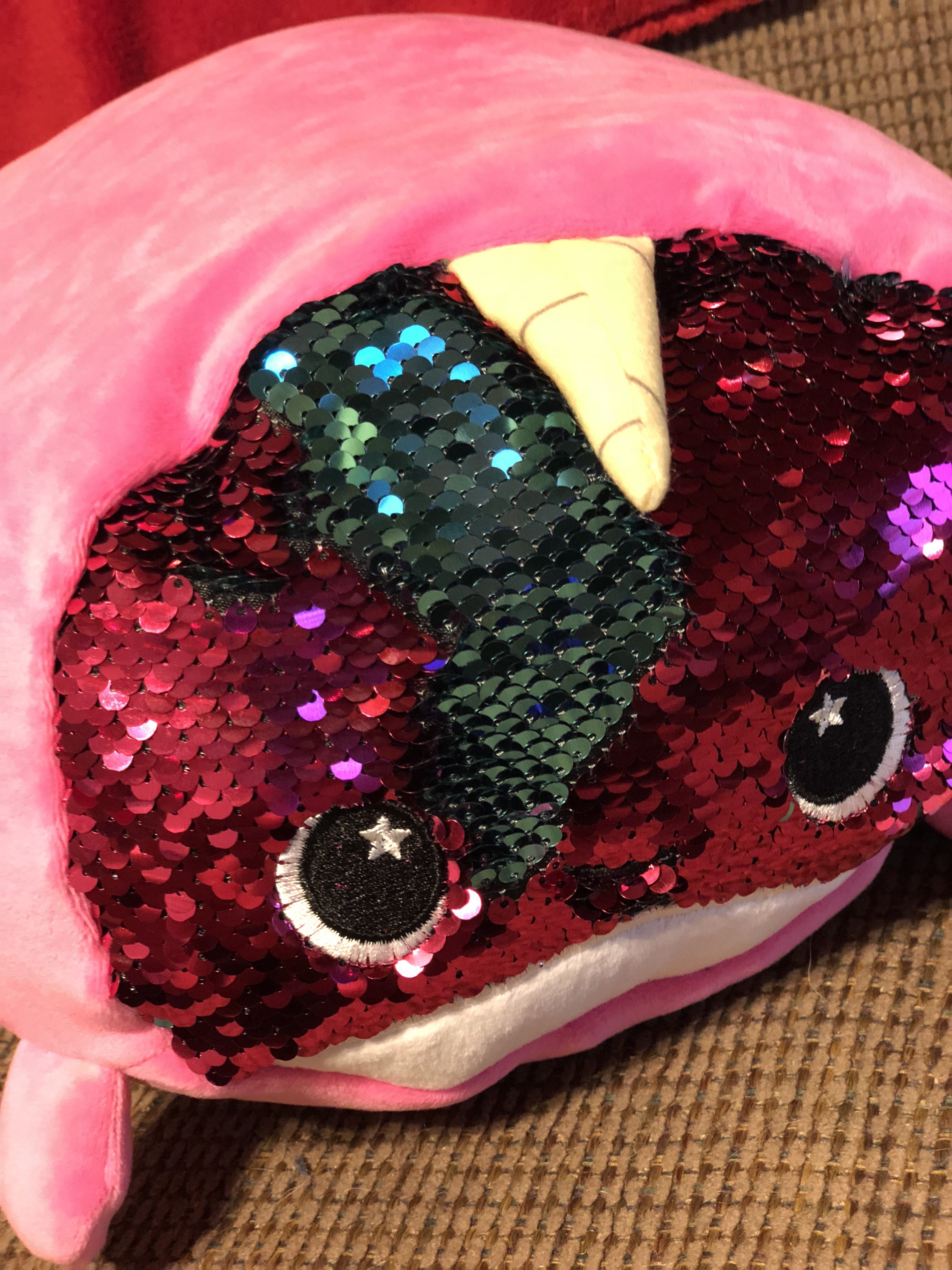 In addition to the Moosh Moosh toys, Slipperz have started on the scene. These adorable comfy slippers are perfect for everyone's style. With lots of styles, these easy to slip on slipperz are too cute. Kids and adults alike will love sporting these adorable slippers.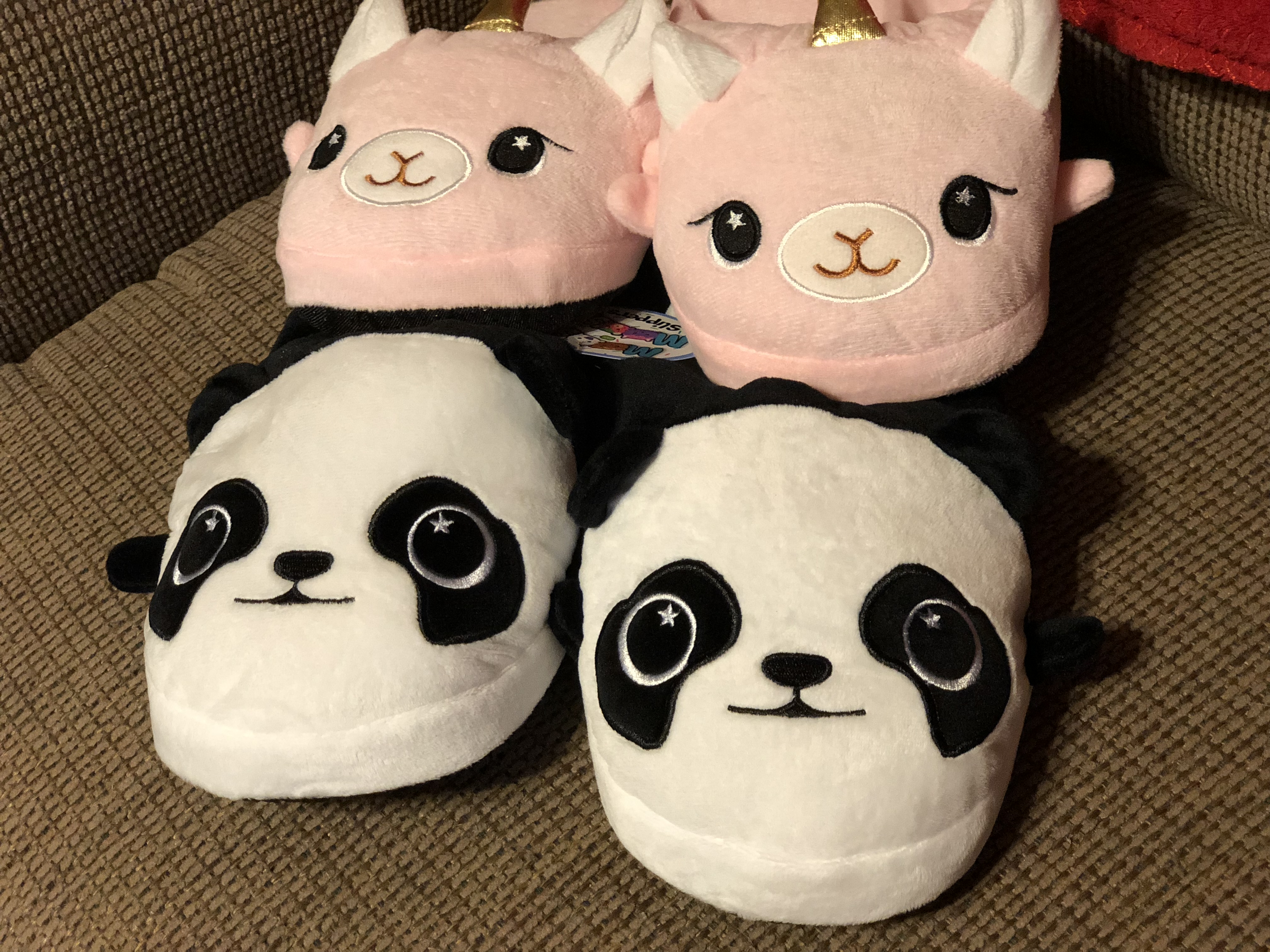 What did the girls think?
Well, Willow sleeps with her Moosh Moosh everynight and it is not uncommon for it to make its way into her backpack in the morning. Her friends and she likes to play with it back and forth to school. She wears her slippers everywhere, partly because of the slippers themselves and the other reason is that they are unicorns, so I mean, they automatically win.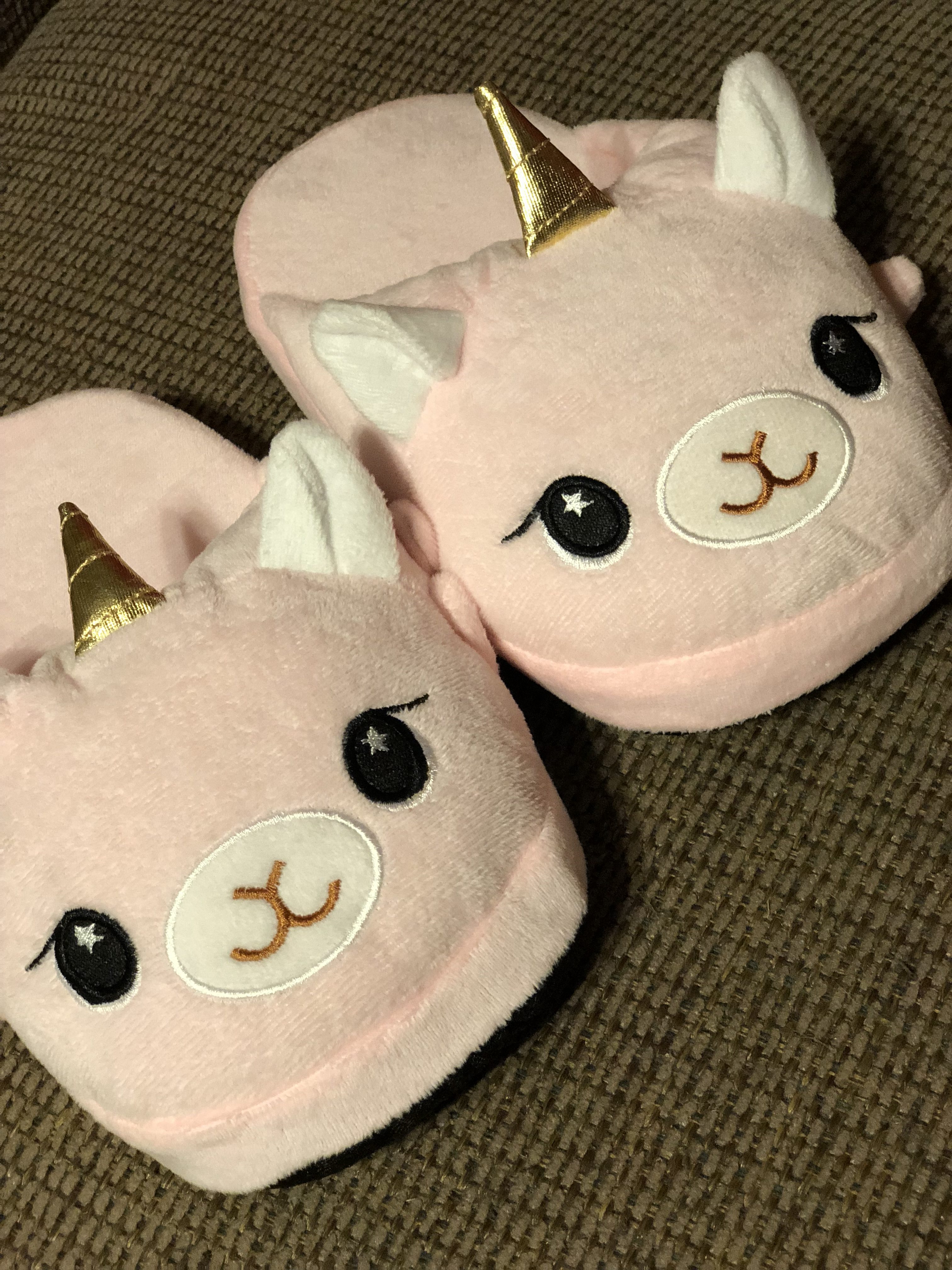 Serenity loves her slippers. She is always wearing them. She loves how well they hold up, even though she wears them outside. They are not designed for outside since they do not have outdoor soles but these slippers have definitely stood up to some harsh treatment.
Overall, if you are looking for a fun gift to give a child in your life, I highly recommend these Moosh Moosh lines of toys and slippers.