OK, I will say, my boys do not get along. They are night and day from each other, oil and water, and every other cliché I can think of. They are 12 months 12 days apart, and the share a room. The very thought of having to spend a single second together that is not absolutely mandatory seems like torture to the both of them. You can see it in some of the picture I take of the 2 of them standing next to each other. They will humor me from time to time, but lately, my oldest, who is almost 16 and think everything pretty much sucks, won't even pretend, yea he is at the most fun age we have gotten to yet. I actually spend more time splitting the 2 boys up and telling them to stop fighting than I say just about anything else, ever.
So when Anthony saw the newest Hasbro zAPPed games, Spellshot and Battleship, sitting on the table and started talking about how he absolutely could not wait to play them and when could he AND Joey play them, I was a bit shocked. I have family game night quite often, even now, but from Anthony it is met with eye rolls and attitude (because nothing you do with your family can possibly be fun and cool.)
My family has played several of the zAPPed games already and we have loved them, (even Anthony), like the Monopoly zAPPed and Life zAPPed. I love how the iPad adds a whole new interactive level to the games that Jimmy and I have loved for years, and keeps the kids involved. Since it is a high-tech world, kids are used to a certain level of technology. I think the new spin on a classic is a fun way to keep these games alive.
So I brought the iPad to the table and opened the new Spellshot package. While the boys took out the pieces, I downloaded the app, and it took them almost no time at all to learn the game and be off and running with it. It seems like a fun game. The goal of the game is to gather the magical pieces you need faster than the other person does across the level. You have a set of 4 spells. There is an attack, a defense, a move, and one to increase the amount of area you have.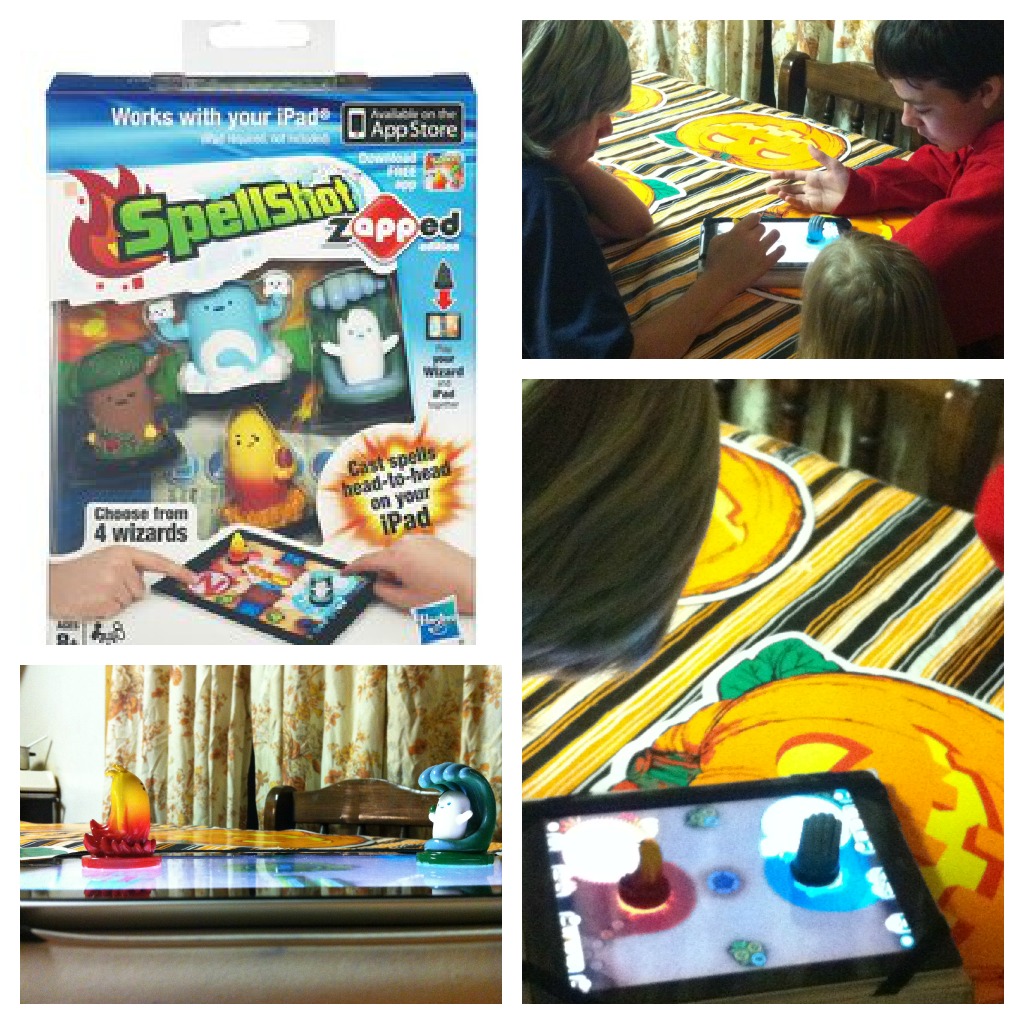 Honestly I do not know if Spellshot has been out as a game that people play, I never heard of it before the zAPPed version, but I do know, my boys, who can not be in the same space for more than 5 minutes without fighting, sat at the kitchen table for AN HOUR without fighting, and only stopped then because it was time for bed, having a blast playing this game. Willow loved watching the game, and wanted to learn, of course. Serenity would even come into the room (she was cleaning her room) and then didn't even give her a hard time ab out hanging out watching, another miracle, all by itself. Willow just wants to play with the little figures, and I don't blame her because they are really cute. So out of 5 stars, this one gets 5 and if I could give it more I would. For anyone with an iPad and kids, a definite holiday gift!
Our other new zAPPed game is Battleship. This game has a whole new feel for the iPad. You are facing an Alien Invasion and need to protect and fight against the aliens. Using the ships you need to drive across the screen and find the alien ships, shoot them down, rescue your hit ships and find the crates with supplies. Each mission, you alternate between the 3 ships included depending on what the mission is. As you complete each task a new spot on the globe open up.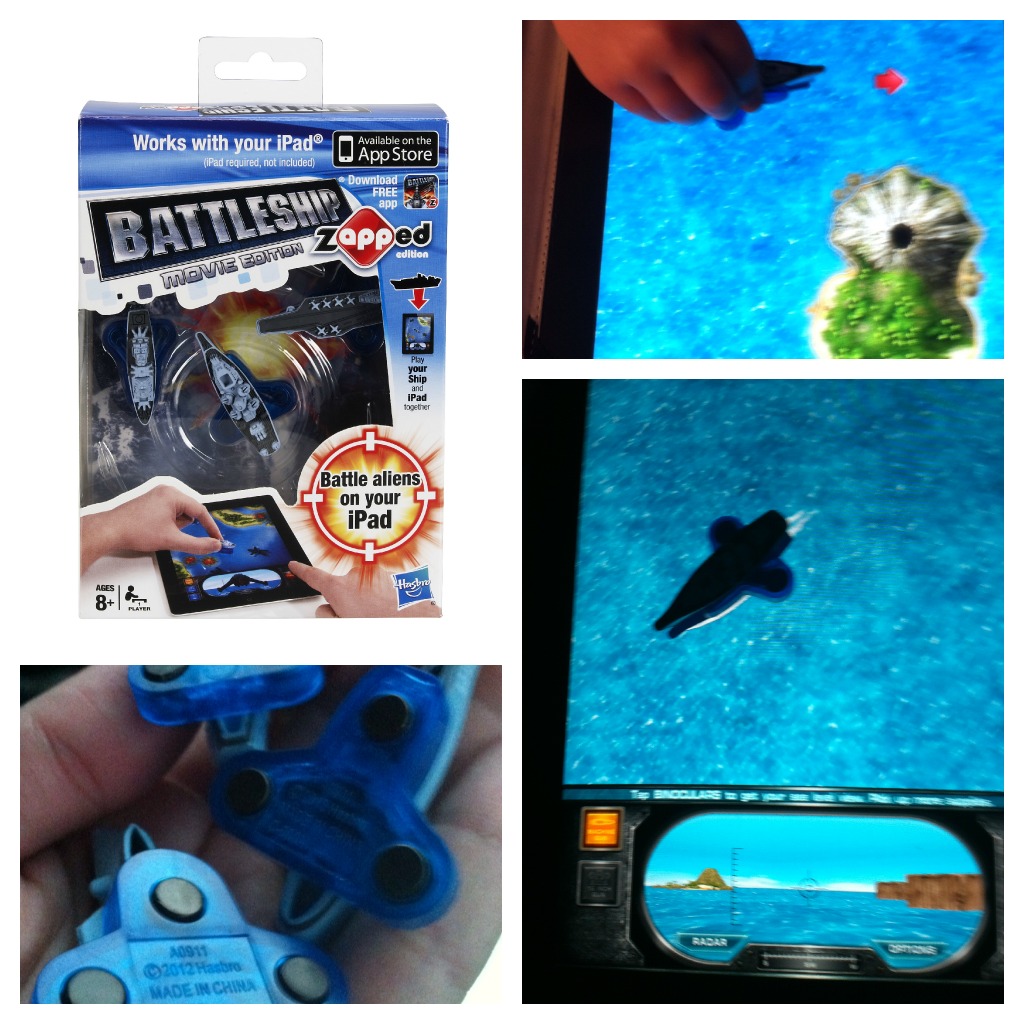 The ships have small sensors on the bottom that as your battleship is going across the screen, the iPad can tell where it is and the boat on the screen is in the same place. You turn the boat to line up the crosshairs to shoot target. You can click the radar button on the screen to switch between radar and binoculars to see the targets and water depth.
Battleship is another fantastic game that will make a great addition to a holiday gift list for anyone with an iPad. Both games travel well, (I know because I took them with me on my Tennessee trip and I was able to play hotel, and I could play Battleship in the truck as well. I couldn't play Spellshot in the truck, because Jimmy was driving and I didn't have anyone to play with me.)
As always, I recommend that you join Family Game Night on Facebook or follow them on Twitter to stay up to date on all the new games that come out so you and your family can always have something new to play.