I received a Motorola Video Baby Monitor for review. All thoughts are my own.
Video baby monitors are one of the many wonders of keeping an eye on your children without actually being in the room with them. When I unboxed this video monitor for the first time I was amazed with how many features that it had. The Motorola Wifi Connect Digital Video Baby Monitor MBP854 is amazing as it allows for multiple cameras to be connected. There is even a feature where you can speak to your child if you have to. How awesome is that?! Even more surprising to me was that it could be connected to a smart device so that even when you are on the go, you can still know what your child is up to when you are not around.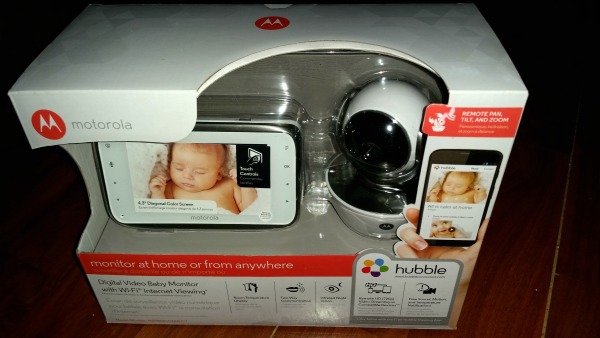 The Motorola Video Baby Monitor MBP854 came with the following: 1 camera, quick start guide, user's guide, a parent unit, 2 cords and a stand for the monitor to rest inside. I thought that the camera was going to be hard to set up, but I quickly found out that it was super easy to do. All you had to do was connect the USB end into the camera and plug the other side into an outlet. The parent unit also connects with a USB and a plug into the outlet. Of course, I was excited when I finally got everything up and running and it was ready for action.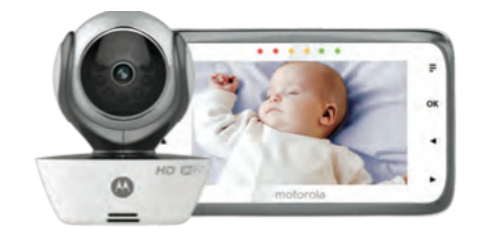 I got to see what little things went on when I was not around. It's amazing what kids are capable of, right? No matter if they are a baby, toddler or slowly seeming to outgrow Mommy and Daddy, being able to see what makes them tick when they are on their own is an amazing sight. This monitor ensures that even when you can not always be that "hovering" parent, you can still always keep an eye on your children to make sure that they are safe.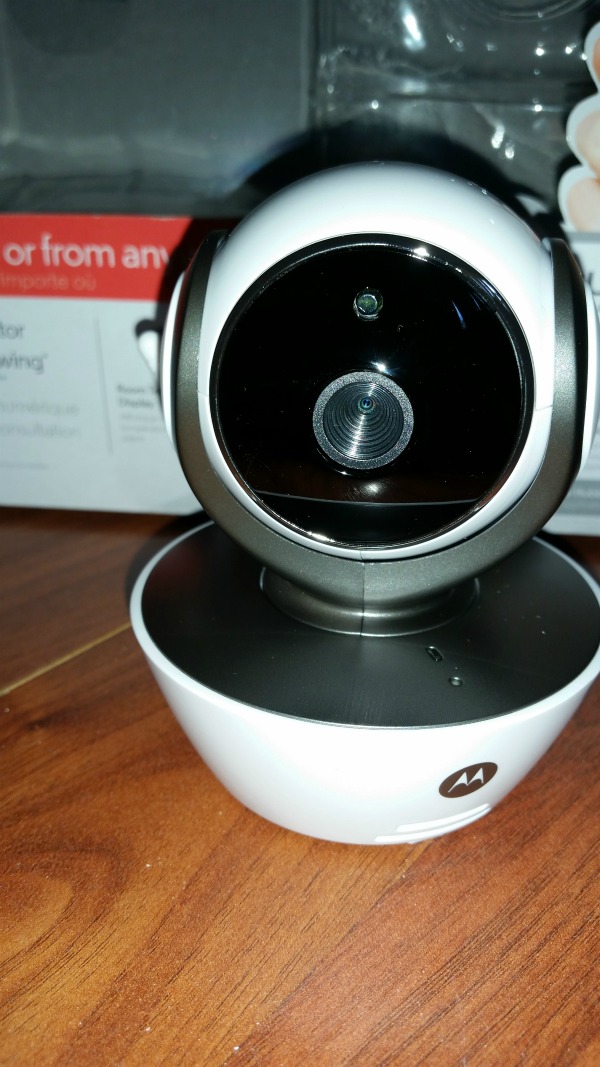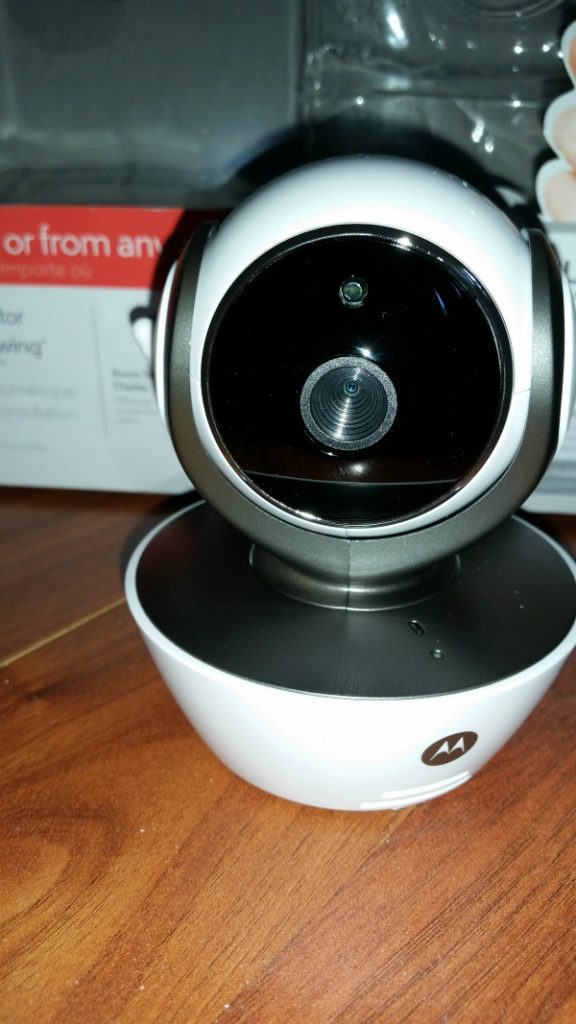 Let's talk about the features. The parent unit features were awesome and they were super easy to figure out. You will see that on the left side of the monitor there are 4 buttons. The 'play' button turns on the monitor to produce an image or you can choose to have it on power save mode. The 'microphone' button lets you speak from the parent unit to the child through the camera that is hooked up in your child's room. This was amazing to me! The up and down arrows are simply to control the up and down movements of the camera.
Now there is also the right side of the parent unit. This houses the 'menu' button which opens everything up so you can see all the features. The 'OK' button simply lets you pick out the features that you want. The arrows that point to the left and right are what you will use in order to control the camera itself. There are reset, power and volume controls on the very top of the parent unit. There is also a clip that extends out of the back of the unit so that the camera can support itself or you can choose to use the holder that is provided for you.
It is easy to know when the parent unit is connected to the camera because if there is a slash through the camera, it's not connected! Simple, right? After you get the camera connected and the parent unit is ready to go, it's time to do some parental 'watching' of the kids. Everything is connected and ready to go, so then what do you do?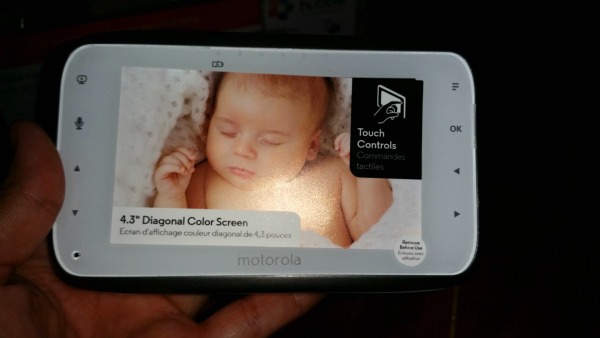 There is a menu button that allows you to zoom in and out. You can choose from either 1x or 2x zoom. Use the arrow buttons to move between the features. When you get to the option that you are looking for, all you have to do is press the 'OK' button. Your next feature is the brightness that you will get from the video. This is awesome to have because of the difference between lighting in daytime and of course the darkness of night. Another option if you have tiny ones if the fact that you can choose to play a lullaby. There are FIVE to choose from!I absolutely love this feature.
Another feature that you may turn out to love is an alarm feature on the parent unit. There is a setting that you can choose for it to go off ever 2, 4 or even 6 hours. I don't see where you would need this with toddlers or older children, but a newborn? This is gold!
The temperature feature was pretty awesome as you can set it for Celsius or Fahrenheit. Also the monitor is even sensitive enough that it can pick up lightning. This will be indicated for you with a moon symbol.
So what happens if you have more than one child's room that you need to monitor? You can add up to 4 cameras to the parent unit and there is an option at the menu that allows you to switch between them.
As if all of these features are not awesome enough, if you have an SD card that you insert, you can capture video of your little one without them knowing about it. You can make sure to be able to save those moments that you otherwise may have missed or never even known about!
Your screen on the parent unit does not have to stay lit all the time either. You can choose for it to go into power save mode after 5 minutes, 30 minutes or even 60 minutes. Everything is still working on the monitor but the video is not playing so you can get that shut eye that you deserve too! It's easy to switch back to the play mode when you are up and about.
You will always know when the battery needs to be charged because like other electronics these days there is a battery life indicator. There are so many cool features about this monitor that I am sure that every parent will love one more than the other based on what the use of the monitor is for, but nevertheless you will be happy!