I received the Motorola Talkabout, long-range walkie talkies, to facilitate my review. All thoughts are my own.
My kids like to be able to roam and wander around when the weather is nice. And we do a lot of camping and hiking. Since we have a range of ages some of the kids are faster at hiking or want to go on things that other can not, or do not. Plus, Anthony is not a fan of hiking, so he prefers to stay behind.
The older boys have cell phones, but we are not always in a place that has cell phone reception. And when we are in a strange place, I do not like the kids roaming away very far without being able to reach them.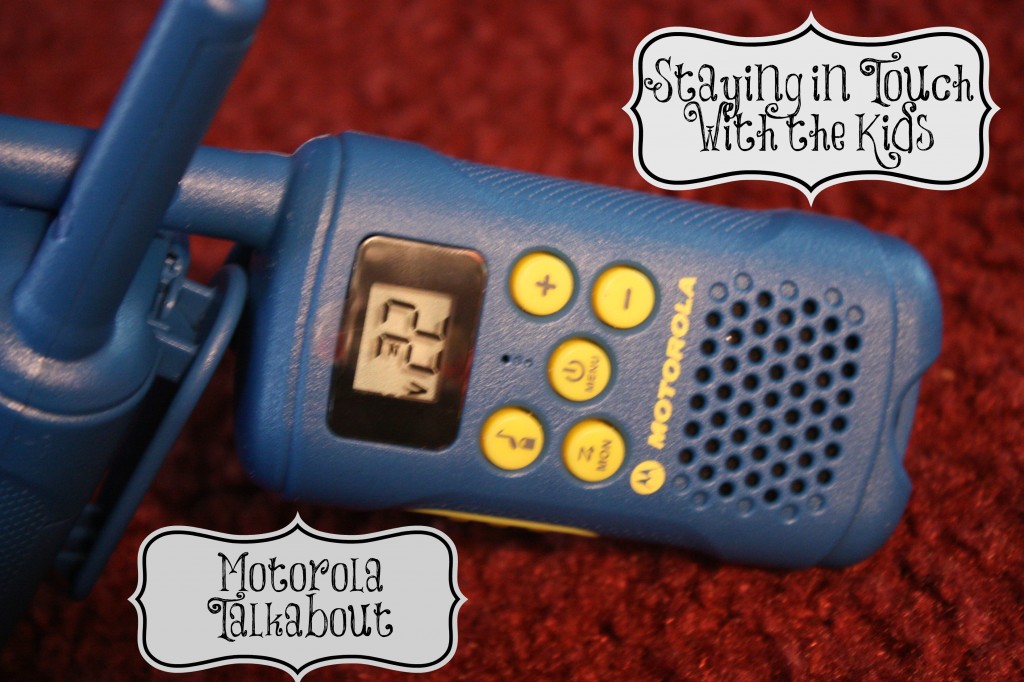 When we went to North Carolina to visit my mom recently we had the perfect chance to see how the Motorola Talkabout long-range walkie talkies work. My mother's house is a complete dead zone. Because it is, the kids are not allowed to walk around much by themselves, because I can nt reach them, and they can not reach me if there is a problem. You can imagine how much fun the kids had as soon as I handed over the Motorola Talkabout.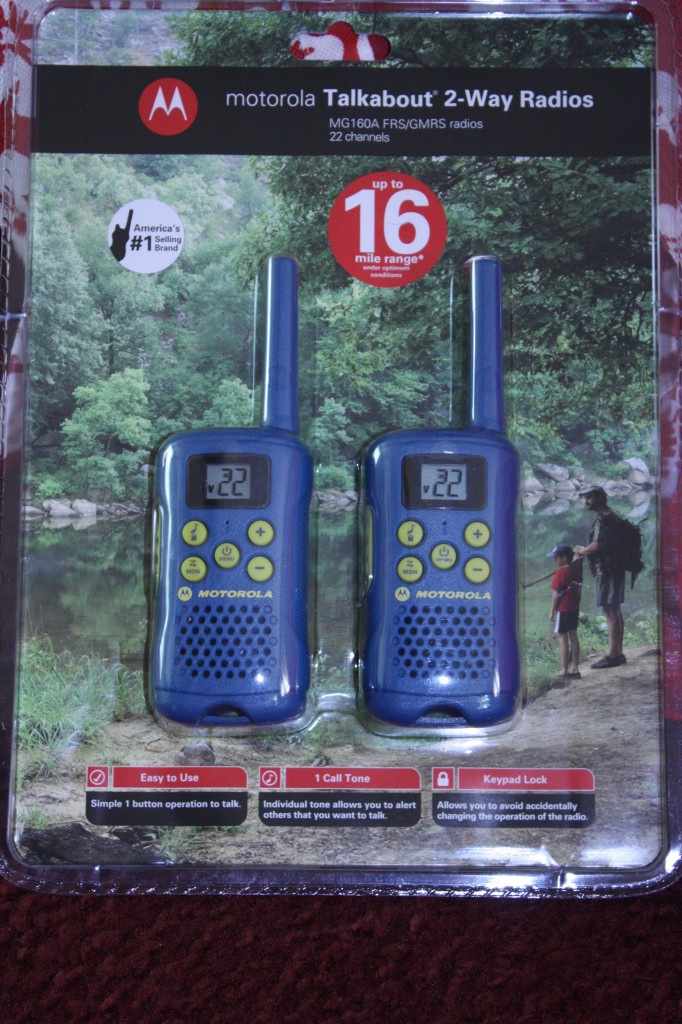 These long-range walkie talkies have a range of up to 16 miles, depending on the area and terrain. Other features include:
Call Tones
A call tone is what people calling you can hear instead of the normal default ring, it grabs the attention of your family and friends before you start speaking.

Scan
Use the scanning feature to see which channels are currently in use.

Low Battery Alert
Low battery alert reminds you when batteries are running low.

Keypad Lock
Keypad lock prevents your personalized settings from being inadvertently changed.

MG160A Includes:
• 2 Radios
• 2 Belt Clips
• 1 User Guide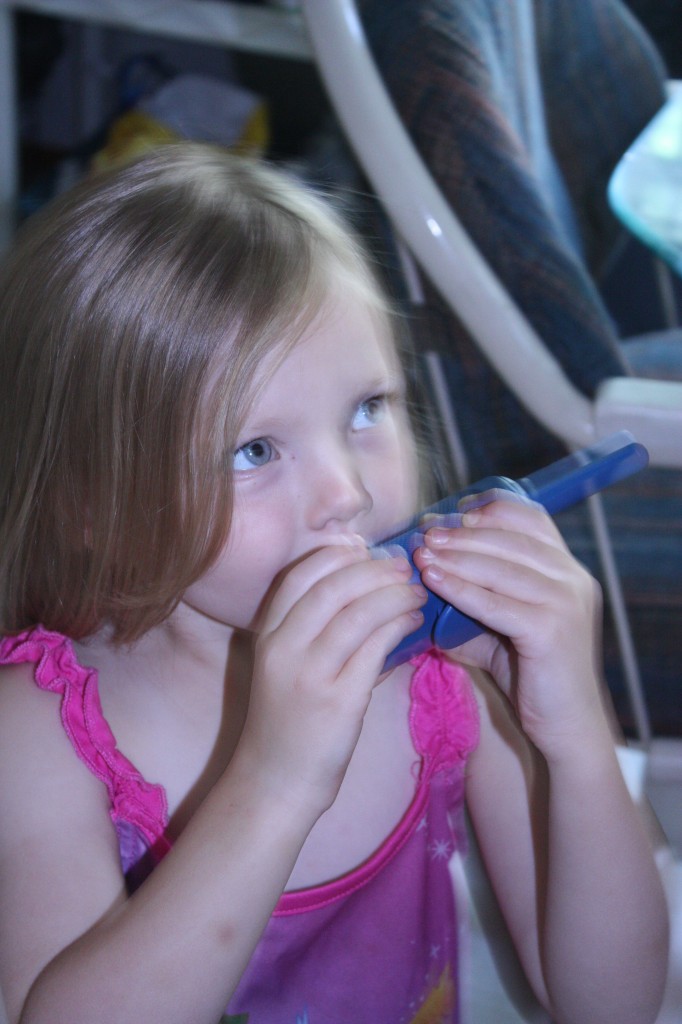 Of course we could not wait to give them a try. We tried them out in the house first. Of course the kids were going from one of the house to the other. "Can you hear me?" The kids enjoyed playing spy and secret agent in the house. They even included their Grammy in the fun.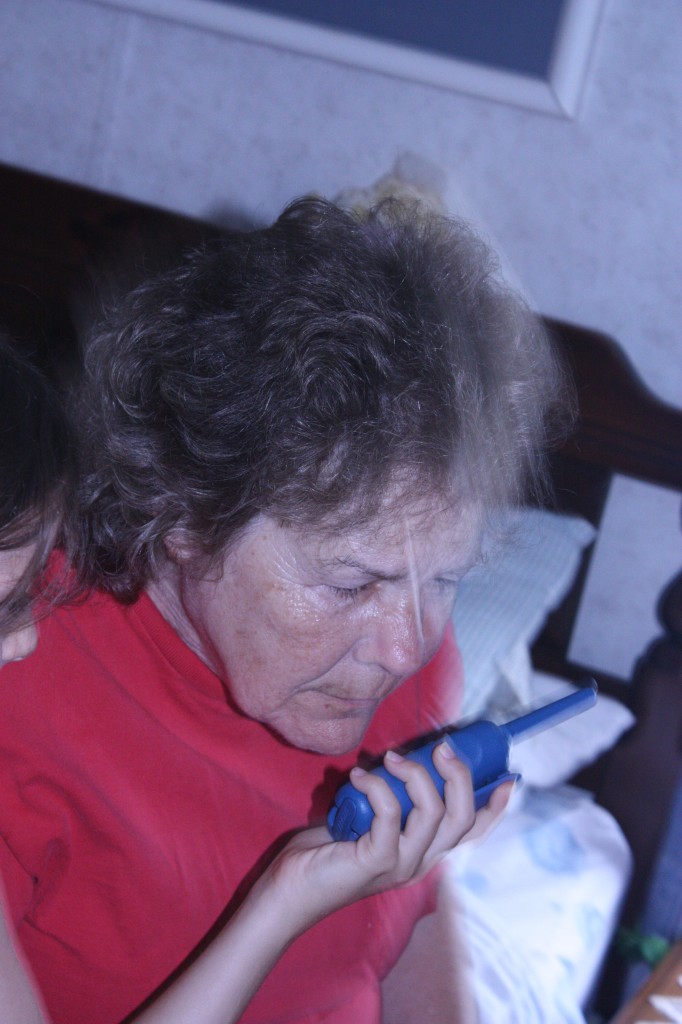 Next the fun went outside. One or two kids would hang out in the house, while the others were outside in the yard and ran around the house. Then they would all be outside and would be on one side as the other was on the other.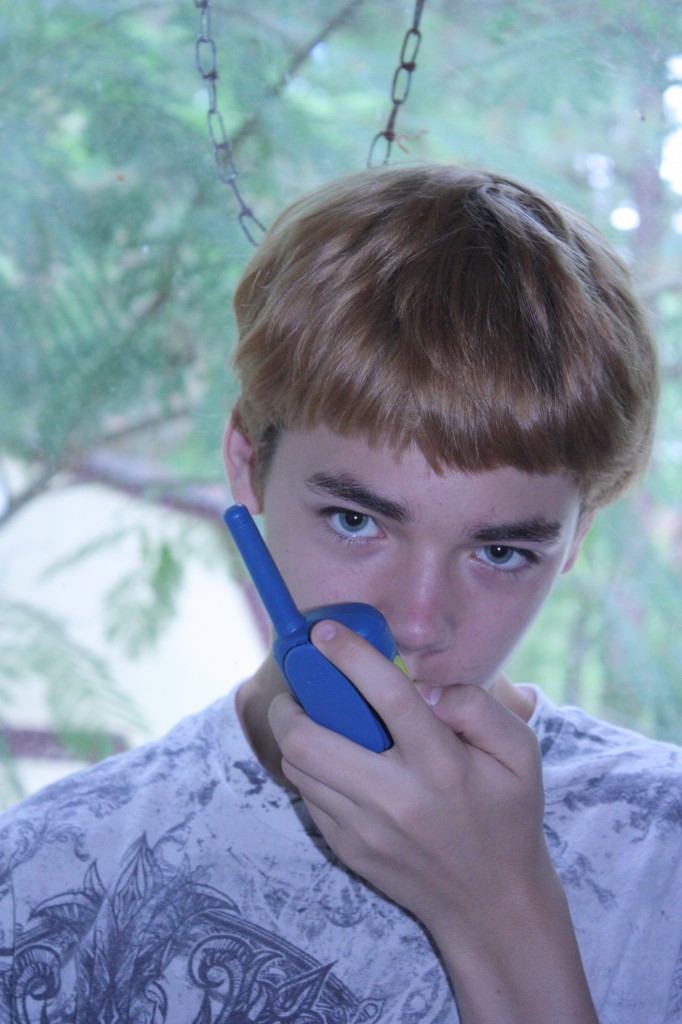 Then it was time for Joey and Serenity to go for a walk. They walked around the house, down the road and over to the sound. They were able to walk over to the small walking path there. Normally I do not allow them to go over there and wander around, just because they do not know the area or the people and being that it is the woods and there can be snakes and other animals, I just do not want them over there without a way to get a hold of me.
Then to see how far of a range we could get with them, in a wooded area, known for bad reception, my mom and I took them with us while we went to the grocery store and the kids stayed at home with my Grandmother. We drive 3/4 of a mile, on a twisty road with lots of woods. I imagine that if there were not things blocking the way, or if the area was better, the range would have been farther. But either way I was very impressed with the range.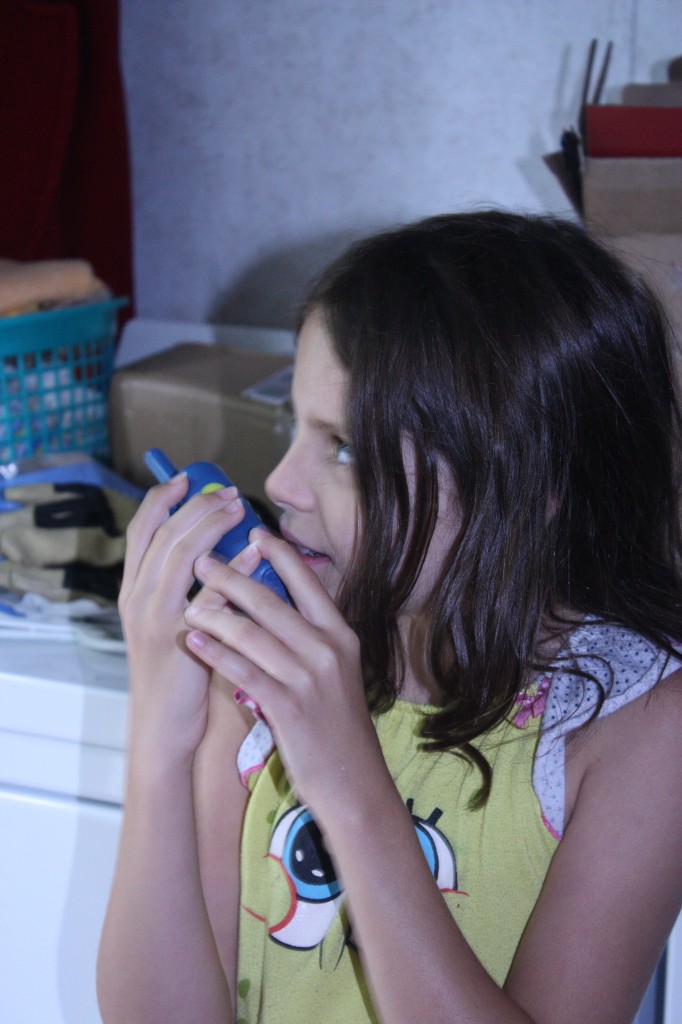 The final test was seeing how they worked over the water and while the kids were out on the kyack. While I do not know the actual mileage on that, it was great o be able t let them go on their kyack and I was not on top of them. This is something I would never ever allow. I was on the shore and they were able to float around and have a great time.
The Motorola Talkabout long-range walkie talkies are really great for kids. We are planning on letting the kids use them around the house and in our area now. The next planned activity we are taking them to is our camping trip which got delayed because of rain.