I received samples of the Duracell Powermat – Wireless Charger & Backup Battery. All thoughts are my own.
These days, most people are plugged in. If you look at the area where my chargers are, there is usually a line of devices waiting to get on the charger. It is kind of nuts. I know my family is a bit more plugged in than most, but most people have a lot of devices to worry about. In my house, I have my tablet, my cell, and my mi-fi, plus a cell phones I might be doing a review on. My husband has his cell, his work phone, his tablet, my boys each have a phone and a tablet for school, and each of the girls have an iPod. OK, so that looks even worse in writing. But still…
And we only have so many places to plug all of these things in. How many time has someone's electronic died? How many times has someone needed the charger when someone else was on it. Or how many times have we been out ALL DAY traveling and someone's phone has died when we needed it most.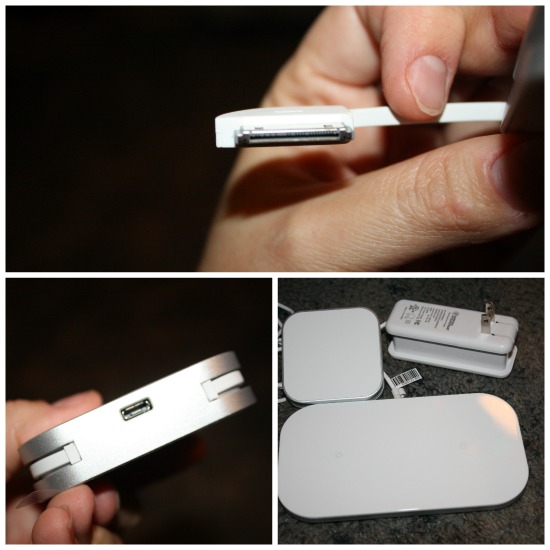 I was so excited when I heard about the Duracell Powermat. It is a small rectangle that has a code that plugs into the wall. The Power mat then has a Backup Battery and is a Wireless Charger. The batteries simply slide onto the Powermat and charges them. Then once the batteries are charged, they can be connected to cellphones or tablets and be used to charge those. They have connectors attached to them to connect to an iPhone/iPad/iPod and the standard cellphone cord, if you know what I mean by that. I do not know if there is a name for it, but it seems to be the "go to" size these days.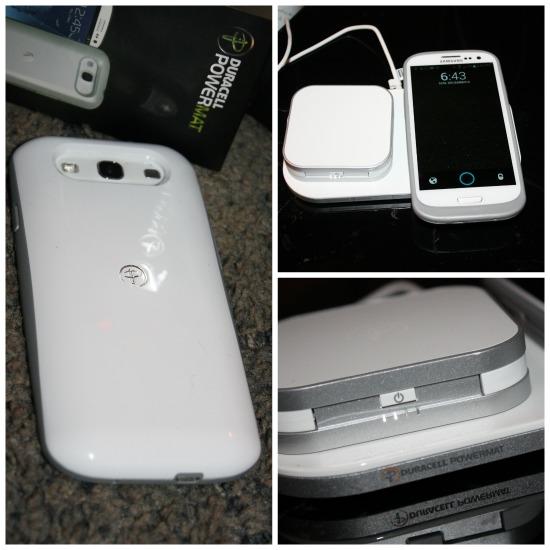 It goes one step farther than that too though. They Powermat also sells cellphone cases that connect directly to the Powermat. It slides right onto the mat and charges the phone just like that. More and more places, like McDonald's, Starbucks, even airports and Madison Square Gardens, are starting to have the Powermats so that where ever you are, if you have the cases, you can add it to the mats and power up.
Even if you are not worried about running out of juice on the go, think about how useful these charges would be traveling or in an emergency. Think about the crazy weather over the past few years. People have lost power and have need to call someone, get online to check the status of situations. And some radios, flash lights or other small emergency equipment can be powered by those small chargers. These batteries can be connected to those as well.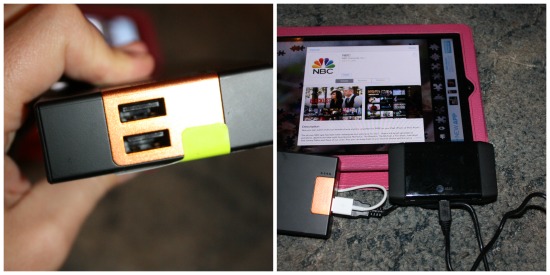 These Duracell batteries can also be recharged by a by a laptop or car charger, so just because you are away from an outlet and can not use the Powermat, you can still continue to use the Backup Batteries.
If you are thinking about the perfect gift for that hard to buy for person this holiday season, this is what you should think of. It is perfect for your high tech friends, you traveler, or just someone who like to be prepared.