I love heading to new places. Whether it is a stop on my road trip or a way to plan the whole trip in that area, I am always looking for something to new to see. Adel Chrysler, a car dealership near Des Moines, Iowa, knows that you need a good reliable car in order to visit the must see places in De Moines and everywhere.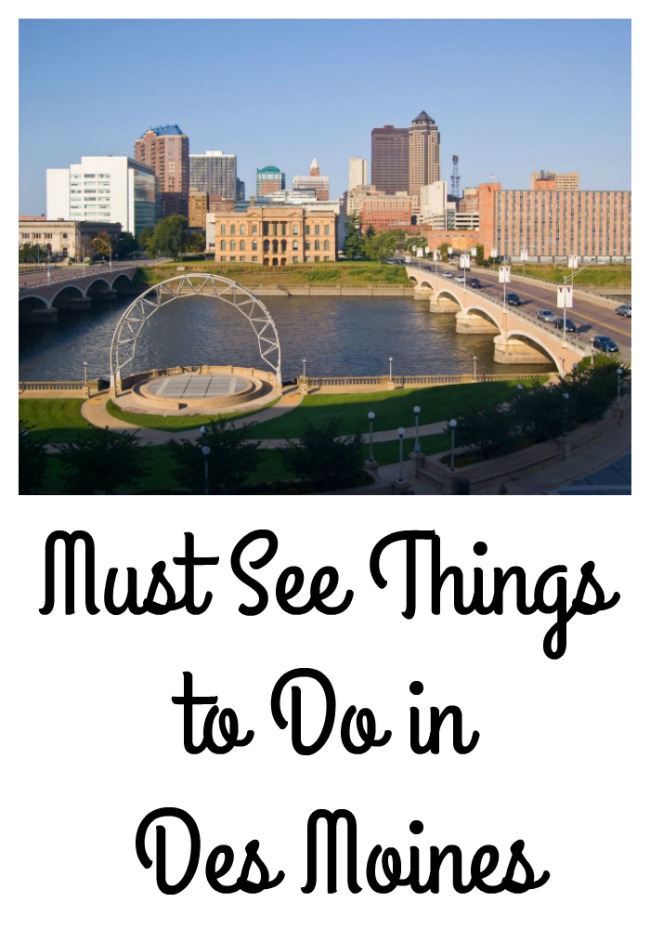 Must See Things to Do in Des Moines
Pappajohn Sculpture Park : Open since September 2009, John and Mary Pappajohn Sculpture park has artwork by 22 of the world's most celebrated artists. The park is 4.4 acre in downtown Des Moines is unlike any other sculpture park in the US thanks to the skilled landscaping design and the caliber of art. The Pappajohns' contribution of 28 works for the park is the most significant donation of artwork ever made to the Des Moines Art Center.
Downtown Farmer's Market: Open on Saturdays from May until October, including holidays, is the Downtown Farmer's Market. There is no better way to get a feel for a community than heading to a farmer's market. You are able to get fresh local produce, handmade treats and beautiful crafts.  You never know what kind of treasures you might find.

Blank Park Zoo:Blank Park zoo is a small zoo that has a wide variety of animals. The animals are in a natural setting. With 25 acres and over 800 animals, the Blank Park zoo takes about 3 hours to wander through and has educational spaces for different species and fun experience for kids, like crawling through a simulated prairie dog tunnel. There is also feeding, petting and riding animals.
Gray's Lake Park: The Park and Recreation Department manages 76 parks, over 4,000 acres of park land, 52 miles of paved trails and 15 miles of soft trails. One of these parks is Gray's Lake Park. Gray's Lake Park is the "Place to Meet" in Des Moines because of the many places for walking and biking as well as paddle boats and a beach area. Gray's Lake Park sits in the heart of the City of Des Moines. Water for the park's 100-acre namesake is supplied by the adjacent Racoon River.
Greater Des Moines Botanical Garden: At the Great Des Moines Botanical Gardens, they have a mission. They want to explore, explain and celebrate the world of plants. Featuring tropical and temperate gardens, the Botanical Garden is in the heart of Des Moines. The Garden is a place to learn more about fascinating plants, to learn and hone your own gardening skills or immerse yourself in beautiful gardens.
While planning your road trip and looking for things to do in Des Moines, check out some of the other fascinating attractions in the area like the Asian Gardens, the State Fair grounds, or take in an event.