I received a Crayola Pack to help with our project. All thoughts are my own.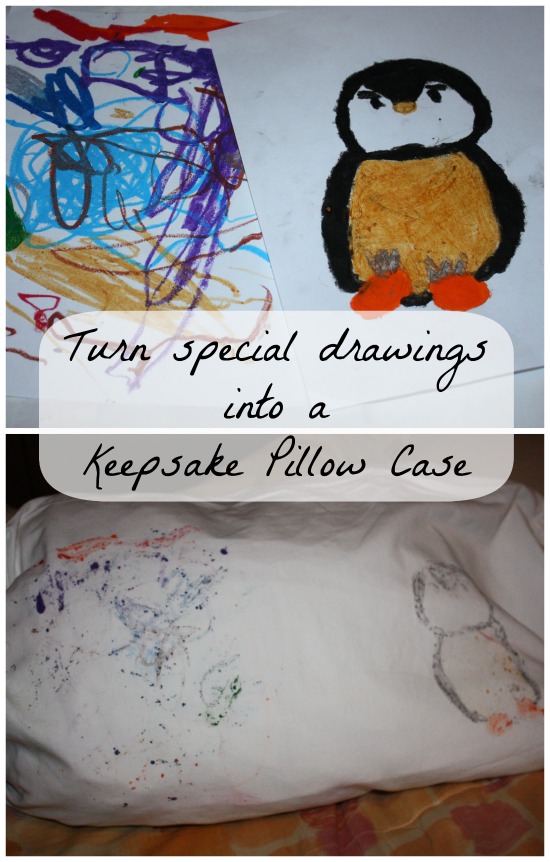 Look at this weather. This is how it has been all month. One snow after another. My kids love snow but they can only be out there for so long, or maybe that is me, but either way it does mean we are stuck in the house for more time than we like.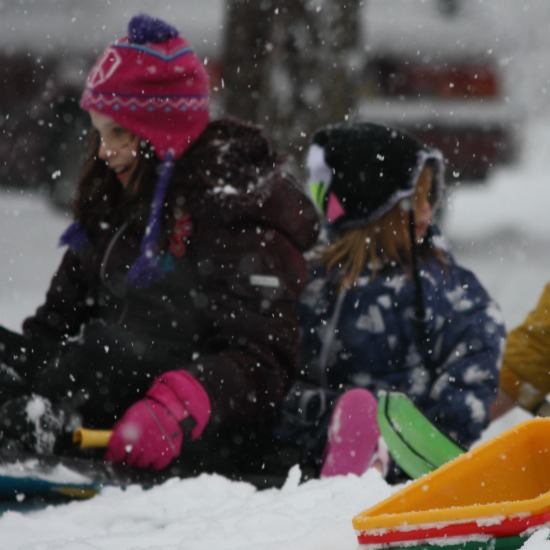 Because we are inside more, we have been doing a lot of crafts. We love sitting around making presents or even just being creative. Our craft drawers are usually fully stocked but that does not mean there is not room for more. We recently added some new Crayola products to our collection, which opens up even more playtime fun.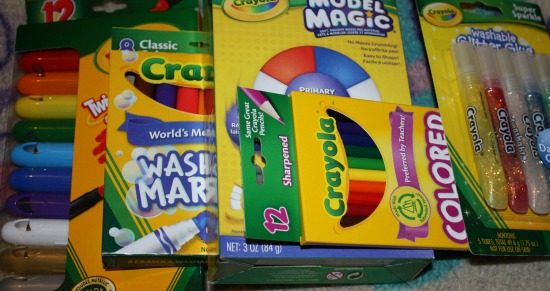 So to pass the time as we are dealing with 1/2 inch of ice on top of the snow, making it so we can not even play outside, we got busy in the playroom crafting. The kids broke out the model magic while I was getting together the things we needed to make the present for their dad.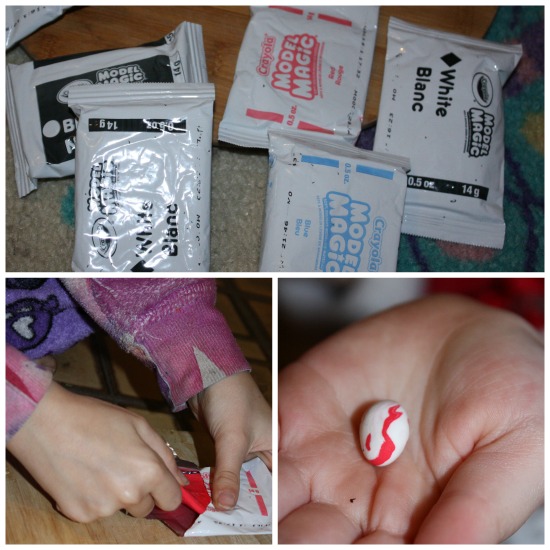 The girls wanted to make their dad a pillow case from their drawings. While we do have fabric crayons on hand, we wanted to do it a different way. We wanted to use crayons for the drawings on regular paper.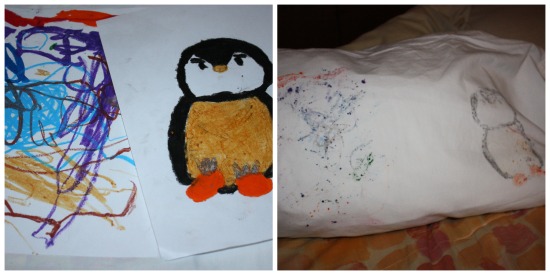 These type of projects are great as a keepsake of kids write their names or how they draw. Looking back on them and always being able to see it. Kids can make them as gifts or make themselves a special pillow case or tee-shirt that shows their personality. I love being able to see the figures that they love to draw. My kids get on kicks and only like to draw a certain thing. Or create certain characters.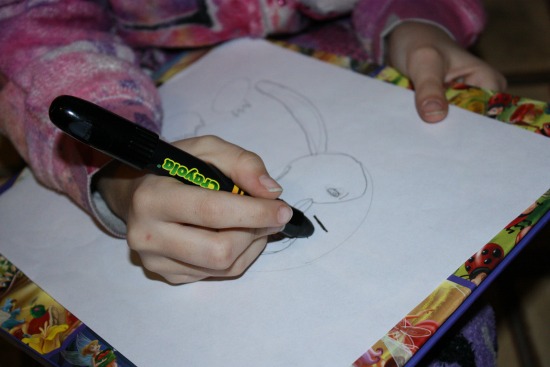 In my goodie pack, it came with Slick Sticks. The kids started drawing with their new Crayola Slick Sticks. These  crayons are seriously cool. They are thick, easy to hold, with a twist up/ twist down feature. But what makes them so great is how easy it is to color with. They just slide across the paper. To get that dark color,the kind where the white isn't showing through, it is just a matter of coloring normally. The kids did not have to struggle.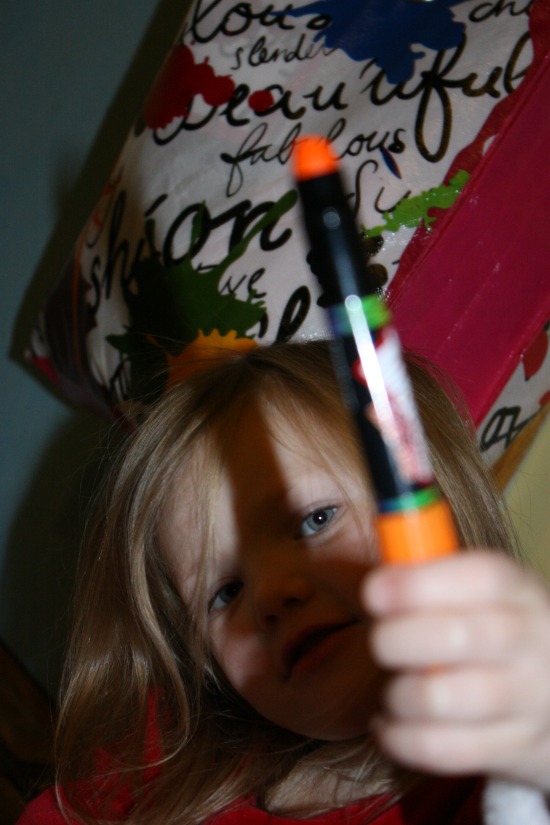 To make the pillow case, each of the girls draw a picture. The colors have to very dark. If you think they are too dark, they are not. The kids have to press hard in order to get enough wax on the picture to transfer. If you notice in our pillow case, the end product is a bit light. The Slick Sticks are so great at gliding and making bright colors, we were fooled. If using regular Crayola Crayons, color extra hard. If using these fun Slick Sticks,  really press hard to get the wax on there. This was harder to understand for Willow than it was for Serenity.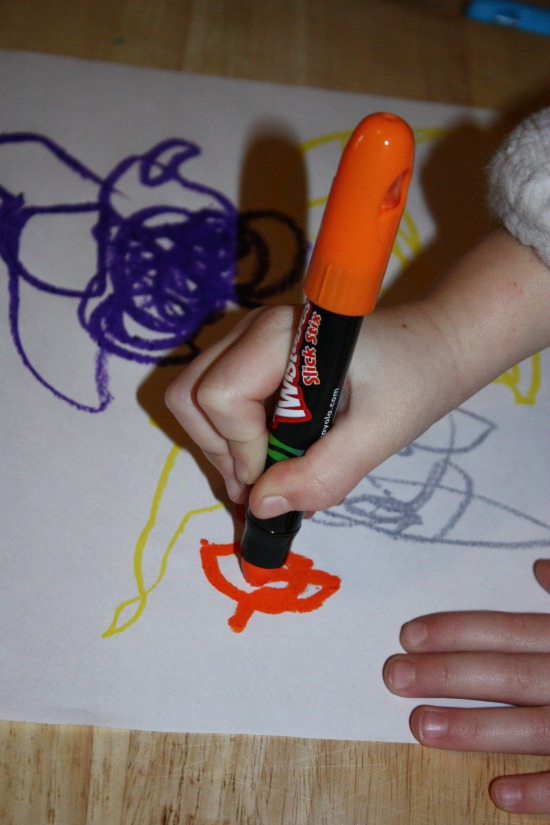 If you are using words, be sure to write them backwards. That way it comes out the correct way on the pillow case.
Once the pictures are done, take the pillow case and iron it out flat. Then lay the pictures face down on the pillow case. Ad another piece of paper on top of the papers, and iron slowly moving over each space several times. This transfers the wax over to the fabric.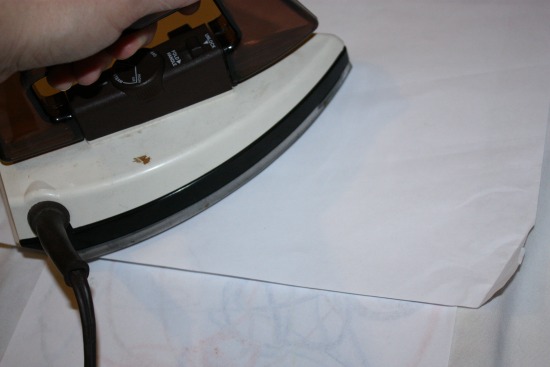 Once you see the wax is melting, slowly pull the paper off the fabric. It comes off easily. The the wax should be left on fabric.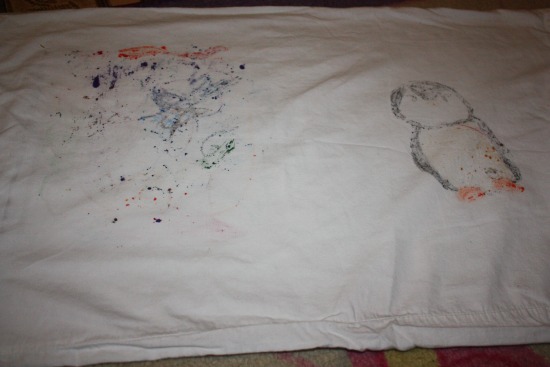 It is a wonderful to capture the way the kids wrote their names or drew their favorite characters when they were a certain age. They can make a pillow case special to them or give them as special gifts this holiday season.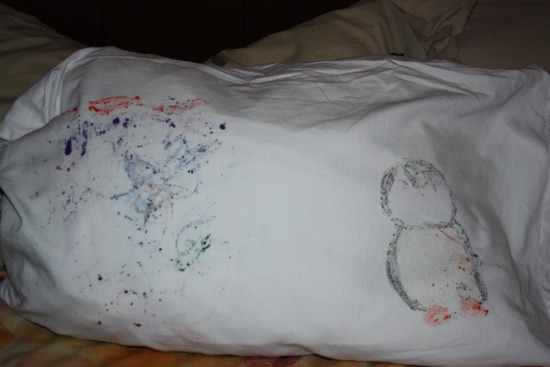 Want more crating ideas? Visit the  Crayola "Holiday Crafts" Pinterest Board.