I received a sample of Cookie Dough Balance Bars for review. All thoughts are my own.
I love cookies. I really love cookies. And there is few things better than a chocolate chip cookie. Except maybe chocolate chip cookie dough truffles.
So I thought I would share just a few chocolate chip cookie recipes with you first. These yummy things were found on the web and were so mouth watering I could barely contain myself from running to the kitchen and making a batch, or 10.


Soft Chocolate Chip Cookie Recipe
Peppermint Chocolate Chip Cookie
4 Ingredient Chocolate Chip Cookie Recipe
Chocolate Chip Peanut Butter Cookies
Ganache-Dipped Chocolate Chip Cookies Recipe
Red Velvet Chocolate Chip Cookies
Cake Batter Chocolate Chip Cookies
But if you are like me and are trying to maybe not eat a ton of cookies but still want to celebrate National Chocolate Cookie Day, there is an alternative. Cookie Dough Balance Bar are a healthier way to get that cookie craving and stay on track.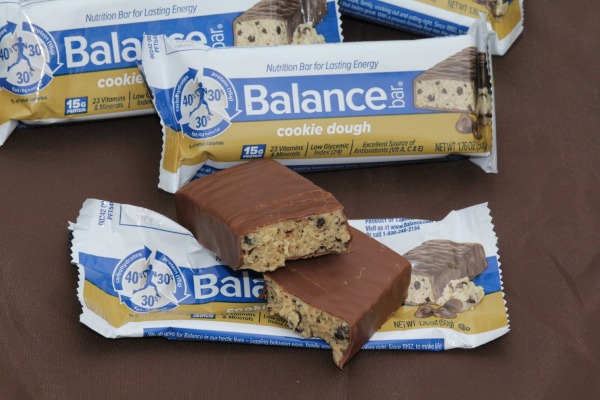 Cookie Dough Balance Bars offer
15g Protein
210 Calories
Balance® 40-30-30 Nutrition
Low Glycemic Index (GI)
Excellent Source of Antioxidants & Vitamin D
23 Vitamins & Minerals
And they are very yummy. They are perfect for throwing into a purse or back pack and having a healthy choice when you are running around instead of hitting the fast food places. And they are great for keeping you going when you are hitting that afternoon slump.
So whether you are looking for a healthy snack or looking for a healthy way to enjoy National Chocolate Cookie Day, grab some Cookie Dough Balance Bars.