I received the Nerf Rebelle Arrow Revolution Bow for review. All thoughts are my own.
My daughter has been asking to learn how to use a bow for a while. While I know that there are lots of kids who learn how to use bows and things when they are young, I don't think she is ready yet. But that doesn't mean I want her interest to go away. I love that she wants to learn things so I always try hard to keep encouraging her. When we saw the Nerf Rebelle Arrow Revolution Bow I knew that it was something that would keep her interest and would be completely safe for and everyone and thing because it comes from Nerf.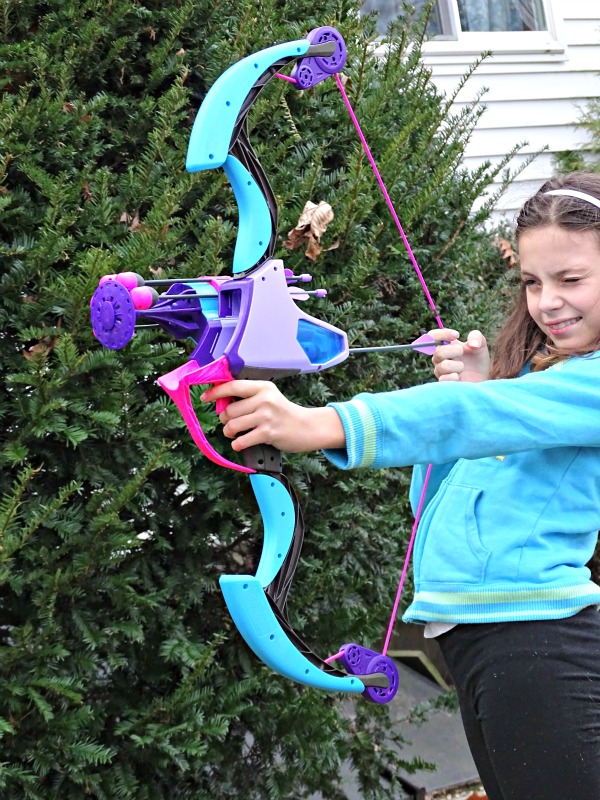 I was surprised at how realistic the bow looks, besides being pink and purple. It comes with 6 arrows that are held in a rotating quiver, which makes it easy to shoot without having to reload. After Serenity launches the arrow, she can pull the trigger and another falls into the holder and is ready to be attached to the string and be shot. As Serenity shoots an arrow, it whistles as it flies through the air, up to 90 feet.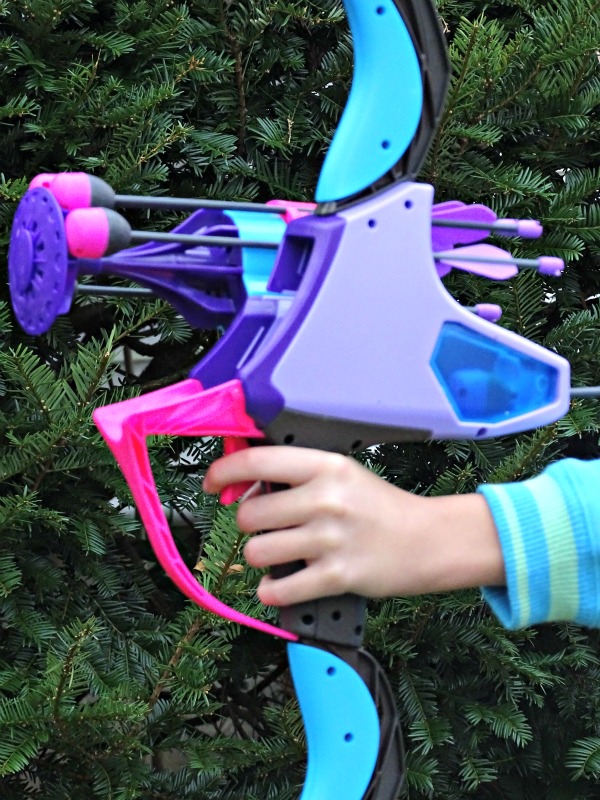 Using the eye sight, Serenity is able to shoot the arrows right where she wants them. Pulling back is easy and since the arrows travel so far, she is able to hit targets at a distance. And being Nerf, I don't have to worry about things breaking or harming someone if she misses her target.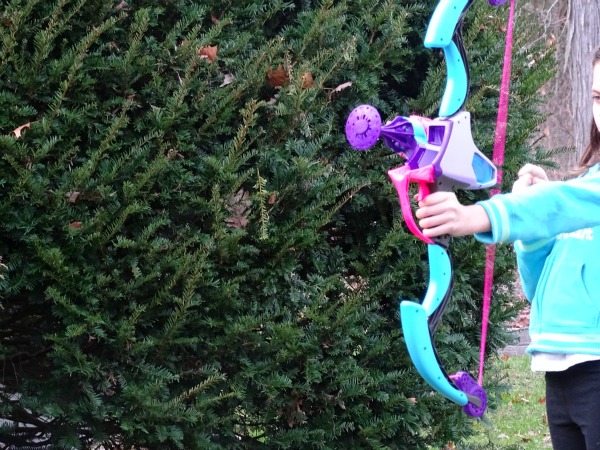 The Nerf Rebelle Arrow Revolution Bow is going to be one of those toys that the kids will want to play with in warm weather, cold weather, sunshine or snow.