This is a sponsored post. I received a promotional item as a thank you for participating.
Do you identify yourself as a digitally savvy shopper? Are you like me and take advantage of online shopping. It could be browsing for deals on your phone or tablet or maybe you are downloading apps that help you save?
If this is you, Walmart wants to hear from you about your shopping habits in their exclusive online community! Those who participate will get the chance to learn from others who also use digital options to save money and shop smart. Participants will serve as advisors by providing feedback directly to Walmart decision-makers.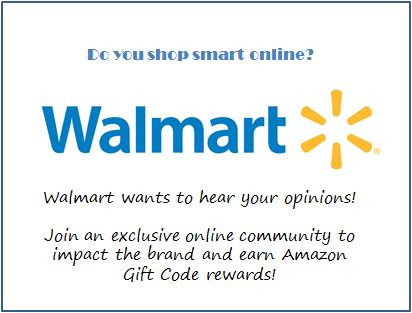 In addition to the opportunity to impact the brand, members will receive a $5 Amazon gift code for joining and an additional $10 Amazon gift code each month for participating.
Want to see if you qualify? Go here to learn.