I have been compensated by Global Influence to share this information with you. As always, all thoughts are my own.
We have all been there. You wake up late, or get a late start getting ready. You jump out of the shower dry your hair, throw on your antiperspirant, jump in your clothes and attempt to get out the door on time. Then you notice it. Those awful white marks. The deodorant marks that can absolutely ruin a while outfit.
The last time I was in that situation was when I was trying to get ready for a meeting. I was in New York with the kids and I was scheduled to meet some PR reps about a big campaign. The lunch was suppose to be myself, the reps and about 5 other writers. Imagine my embarrassment having white steaks all over the sleeve of my black top. Ans there is no amount of wiping or rubbing that is getting those marks off.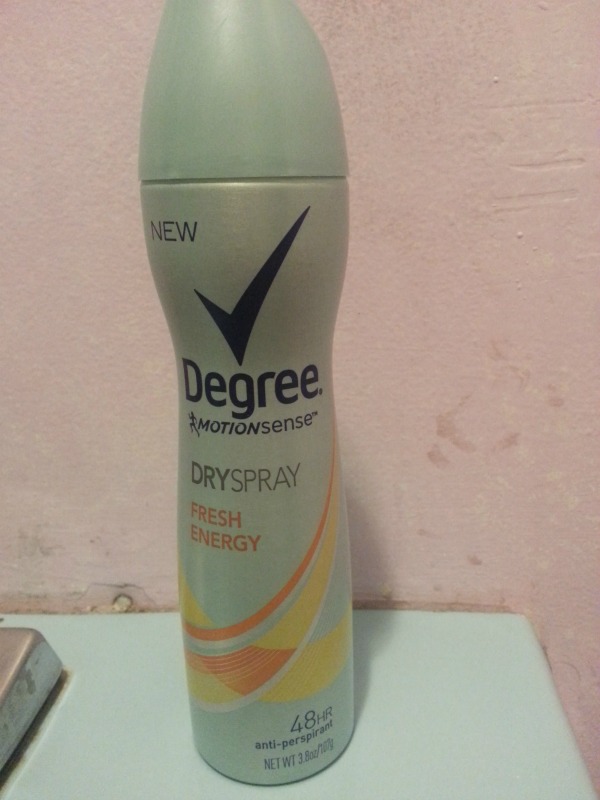 There is a new option now. Dry Sprays Antiperspirants from Degree Men, Degree Women, Dove, Dove Men+Care and Axe, available at Walmart,  offer 48 hour protection and goes on instantly dry. That means, there is no chance for ugly marks and since it is long lasting, it also means no surprise moments of "Is that me" when you get a whiff of something.
The sprays are easy to use. After clicking to unlock the spray, give it a shake and spray. The powdery spray comes out and dries right away. The fragrance is perfect. It is a light fresh scent.
I can see the Dry Sprays becoming my new go to antiperspirant thanks to the instant dry and long lasting protection.