This shop is part of a social shopper marketing insight campaign with Pollinate Media Group™ and GoodNites, but all my opinions are my own. #pmedia #BetterNights http://cmp.ly/3/8vNxcO.
I have 4 kids. Of course no matter how many kids you may have, each child is different. Some are book worms, some like sports, some girls are tom boys and some are girly girls. Some learn to read early and others may struggle with it. The same is true with physical things too. Some kids potty train early some learn much later. It is just the way the child is build and besides encouragement and staying consistent. Getting out of diapers and into underwear was not an issue for my kids. They all trained relatively easily and somewhat early or on time, at least. Staying dry over night was another issue.
Joey had bad asthma when he was young, plus he was a sleeper. That boy could sleep through anything, and once he was out, he was out for a long time. Because he was such a sound sleeper, combined with the asthma, he had trouble waking up in the middle of the night when he had to use the bathroom.
Because it lasted much longer than most kids, until he was around 7, it caused him a lot of embarrassment. There was nothing worse than him having to get new pajamas in the middle of the night, strip his bed, and sometimes because he didn't want to deal with it, he would just curl up on the floor. It caused his mattress to smell like pee and in the morning, there was times when he needed to try to get a shower before school, just so people would not know he had bed wetting issues.
Back then, my only choices were dealing with the wet clothes and bedding or have him wear pull ups, but they did not fit for long. We used the mattress protectors, which left him feeling uncomfortable and embarrassed when his friends came over. He was nervous to sleep over friends' houses because what if…?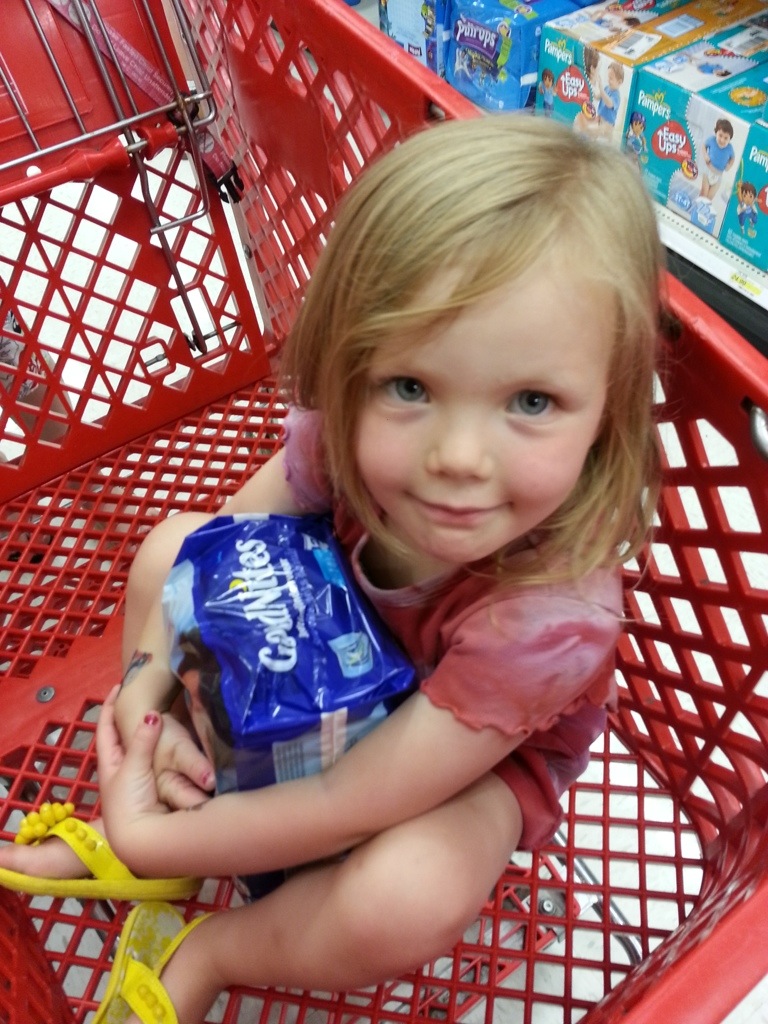 As my girls were born and grew into this stage, there were Goodnites. I do not have to worry about Willow going through what her brother went through. She can wear GoodNites and we are both reassured that she will be dry and comfortable all night long no matter what happens. Plus, there is no feeling like a baby. No one can tell if she had a wet night or a dry night. She can take her GoodNite pants off herself, throw them away and go about the morning.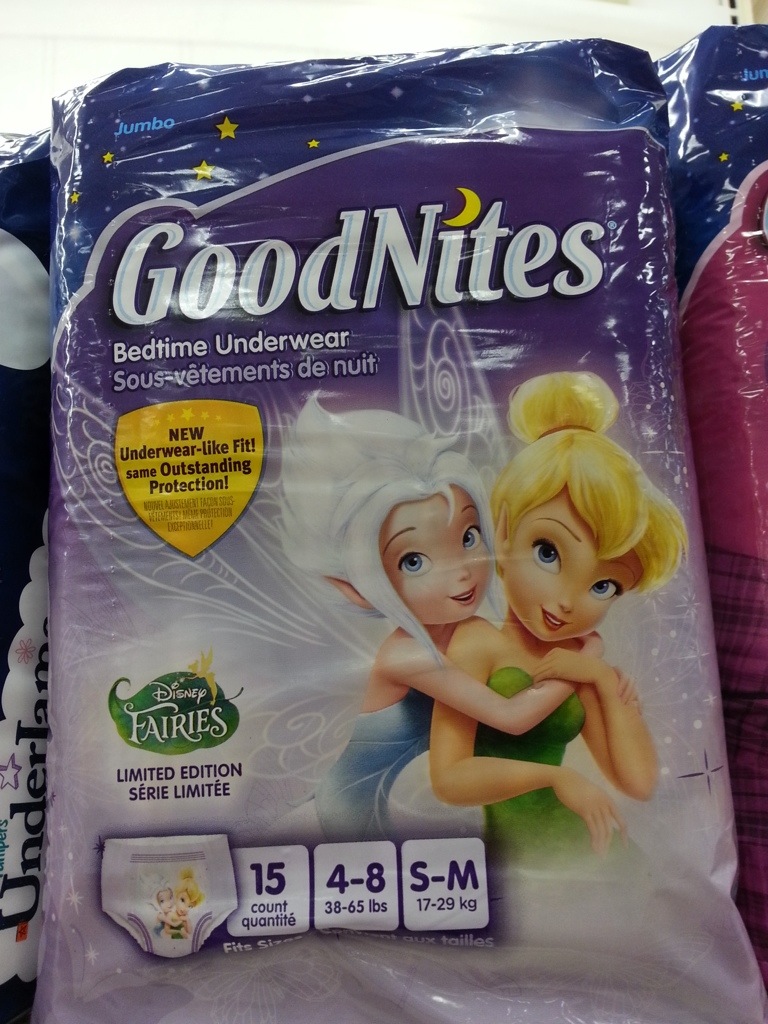 She has so many options to choose from too. There are Princesses, Fairies or Spiderman. There are plain ones pink ones and even blue camo ones. Personally, I don't care what design she wants to wear as long as she is happy.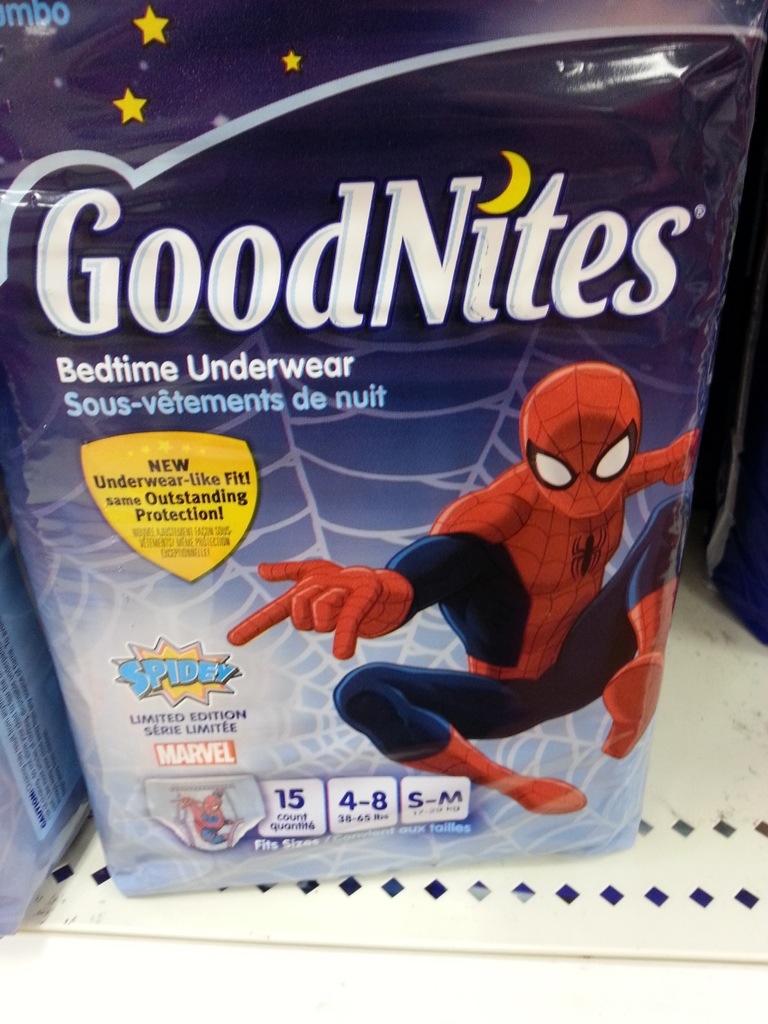 Also while she is wearing them, she can be in front of her big kid friends and not worry that anyone can tell she has them on. There is nothing worse than running with the big kids while seeming like a baby. And for Willow, since she doesn't realize that she is not one of the biggest kids, meaning our preteens and teens and their friends, seeming like a baby is absolutely heartbreaking for her.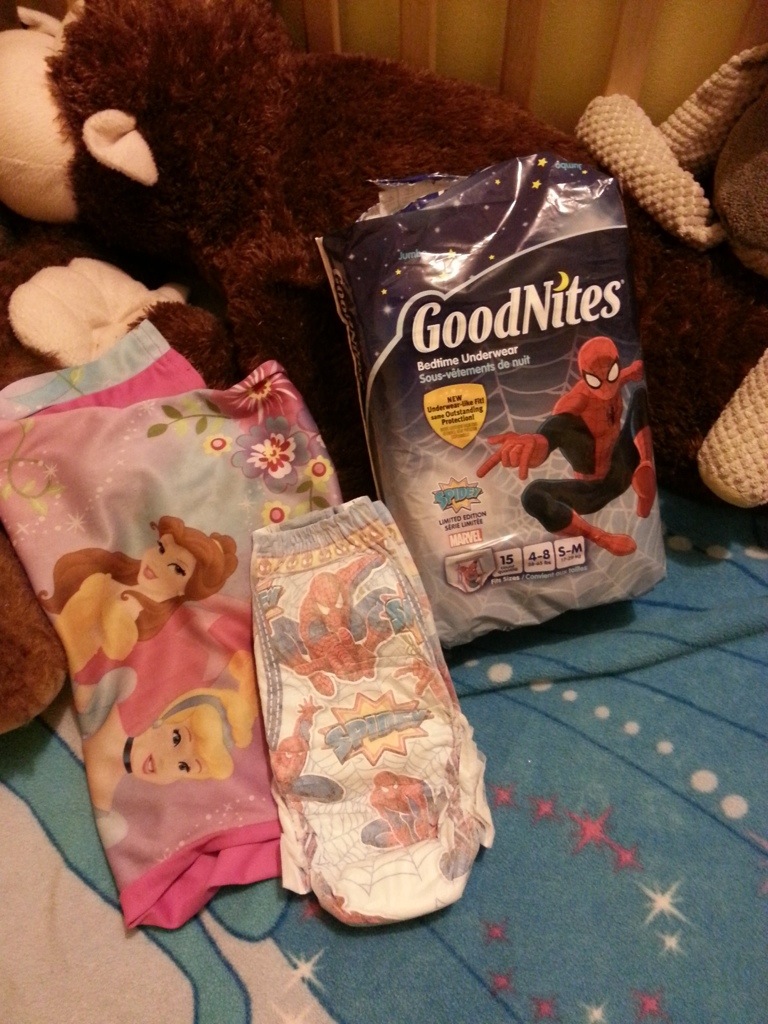 For your big kid at home who might need just a little help having a good night GoodNites has a coupon for you to try GoodNites in your house. use this $1.50 GoodNites Coupon to grab a pack of GoodNites underwear at an even better price at Target.