This is a sponsored blog; while the views expressed here were genuinely mine, consideration was paid to me by Bays English Muffins to review this product.
For the longest time, people though English muffins were only a breakfast time food. I think these are the same people who think that you can't wear white after Labor Day.
Thankfully Bays English Muffins is rewriting all of those old rules. They are showing that English muffins are fantastic anytime, not just for breakfast. Bays English Muffins has some amazing chefs that are showing what kind of recipes you can create using English muffins from appetizers like Bacon, Beer and Cheddar English Muffin Wedges, to mini pizza, to creating a sandwiches or a panini to even using the Bays English Muffins for a burger or garlic bread. GARLIC BREAD People!!!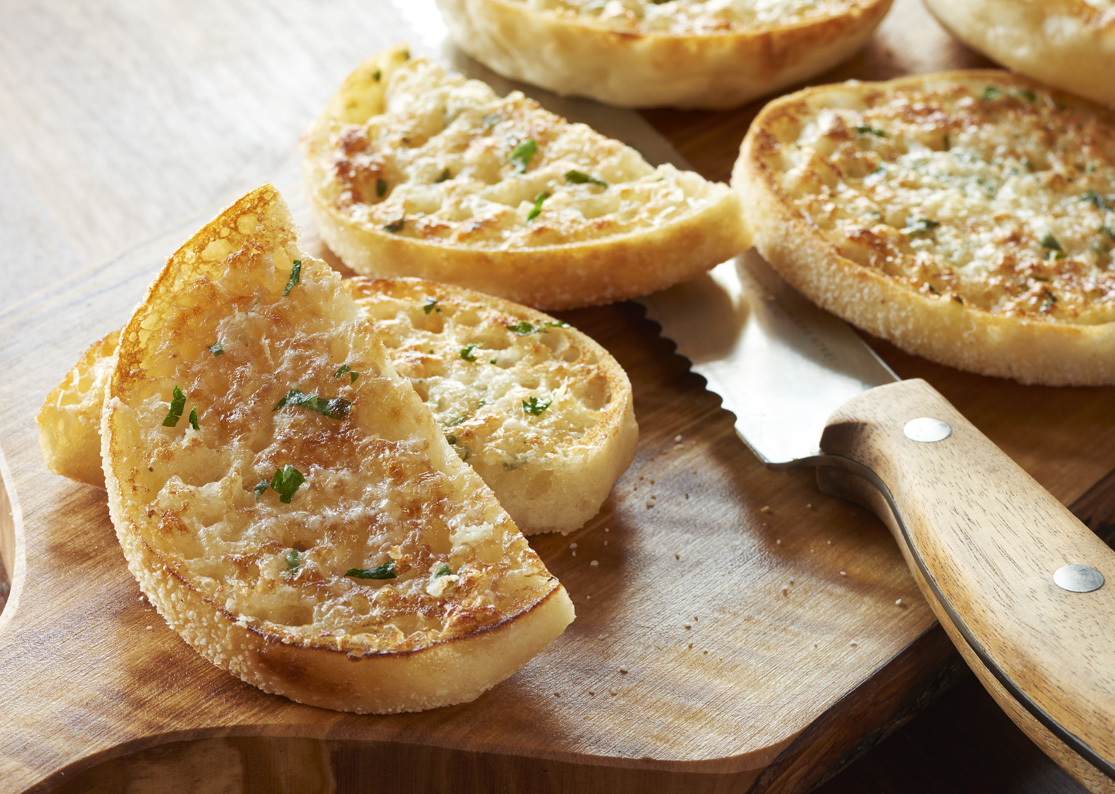 That doesn't mean that Bays English Muffins are not still perfect for breakfast. Try changing up your traditional bagel for an English muffin for a fun change of pace. There are the traditional flavors like original, honey wheat and multi-grain but there is also Sourdough. There are a lot of flavor options to choose from. Why not try making Bays French Toast Sticks?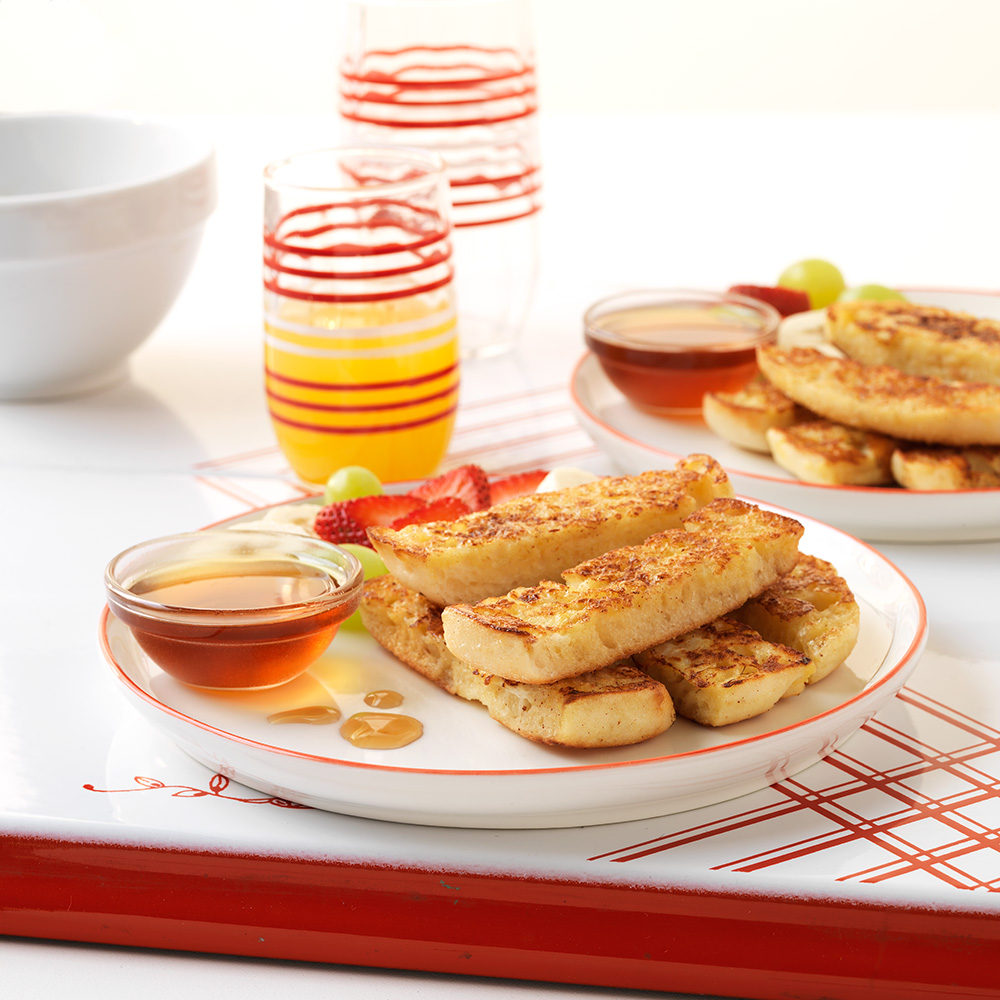 4 Bays Original English Muffins, split
¾ cup milk
3 large eggs
1 tablespoon sugar
1½ teaspoons vanilla extract
¼ teaspoon ground cinnamon
1-2 tablespoons butter, divided
Maple syrup for serving
Fresh fruit for serving
1. Preheat the oven to 200F.
2. Place the English muffin halves in a baking pan just large enough to hold them in a single layer.
3. Beat the milk, eggs, sugar, vanilla extract and cinnamon in a medium bowl. Pour the mixture over the English muffins, turning to coat. Let stand 20 minutes, turning once.
4. Heat a large nonstick skillet or griddle over medium heat. Melt half of the butter and add 4 muffin halves. Cook until the bottoms are lightly golden, about 3-4 minutes. Turn the muffin halves over and cook until lightly golden, about 3-4 minutes longer. Transfer the French toast to an ovenproof pan and hold in the preheated oven. Repeat with remaining muffin halves and butter.
5. Cut each English muffin half into three even lengthwise strips. Serve with a small ramekin of warm maple syrup for dipping and fresh fruit.
Serves 4
Go to Bays.com to find a store near you that offers Bays English Muffins. Bays English Muffins are now being sold at Tops Friendly Markets with on-pack coupons for $1 off. Be sure to check out the recipes too. Also, make sure to "Like" Bays on Facebook"Like" Bays on Facebook for great recipes, sweepstakes and an ongoing weekly pop quiz to get the brain moving – – then enter for a chance to win a case of Bays English Muffins – that's 12 packages!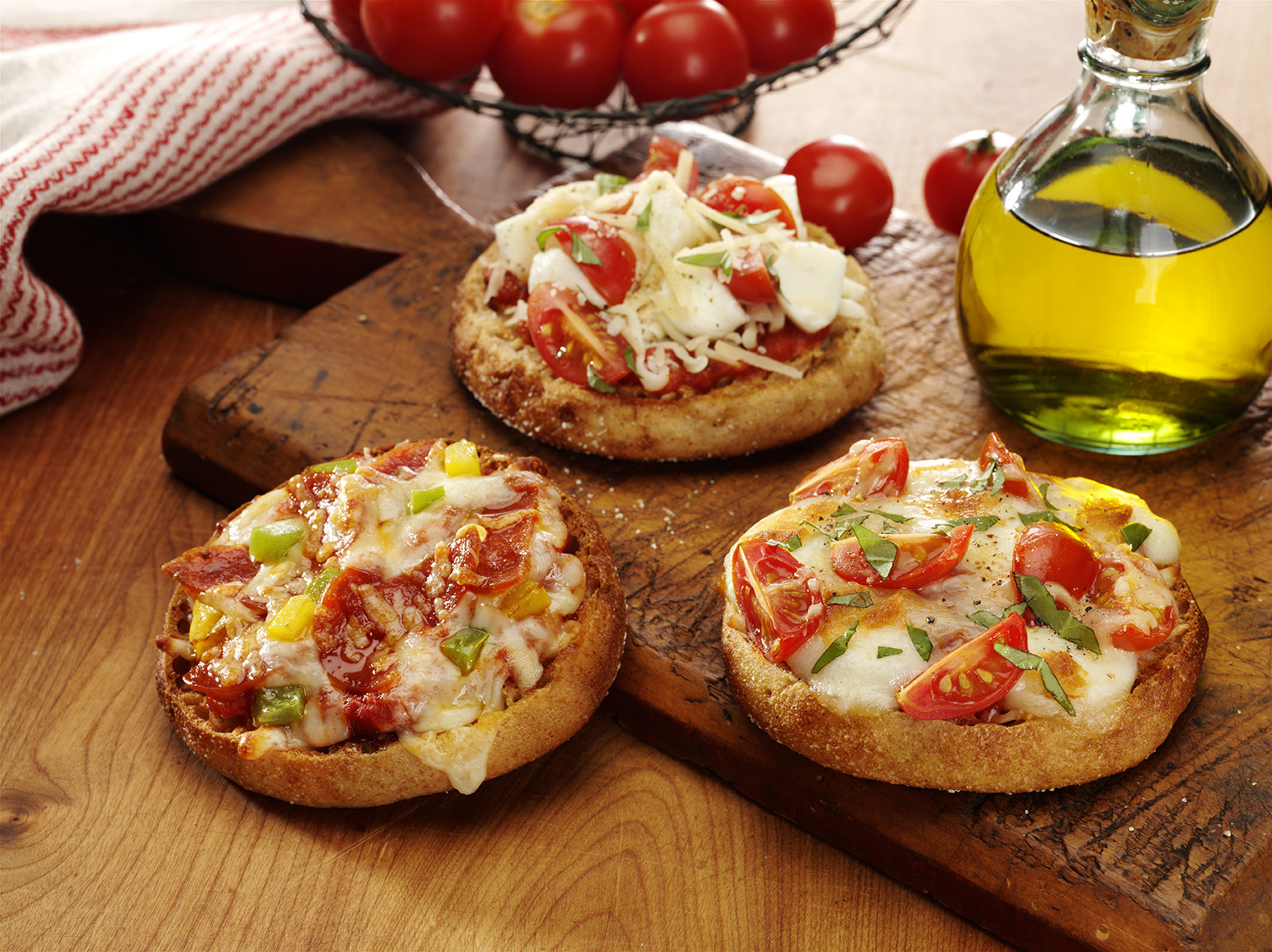 Find something new for dinner or lunch, or just have something tasty for breakfast. Find the Bays English Muffins in the refrigerated dairy case next to the eggs and milk.
And, by the way, Bays also says it's now okay to wear white after Labor Day – – especially if you do it while eating a Bays Sandwich Melt!