I received the sack pack to help me understand the program. All thoughts are my own.
School is just around the corner for us. Some kids have already started. And all over my Facebook feed and when I am talking to other parents is how expensive it is to buy back to school products. And I feel it too. With 3 kids in school, 2 of which are high schoolers, the amount I spend on supplies is insane.
I am lucky. My life has gotten better but it wasn't that many years ago that buying back to school supplies often meant NOT paying a few other bills. Leaving me playing catch up for months. For some parents, that isn't even an option. Once they get behind, there is no catching up.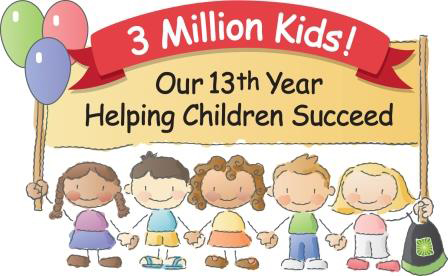 The Office Depot is making a difference to change this with The Office Depot Foundation and its National Backpack Program. It has been helping families for the past 12 years has provided more than 2.9 million backpacks to children around the world.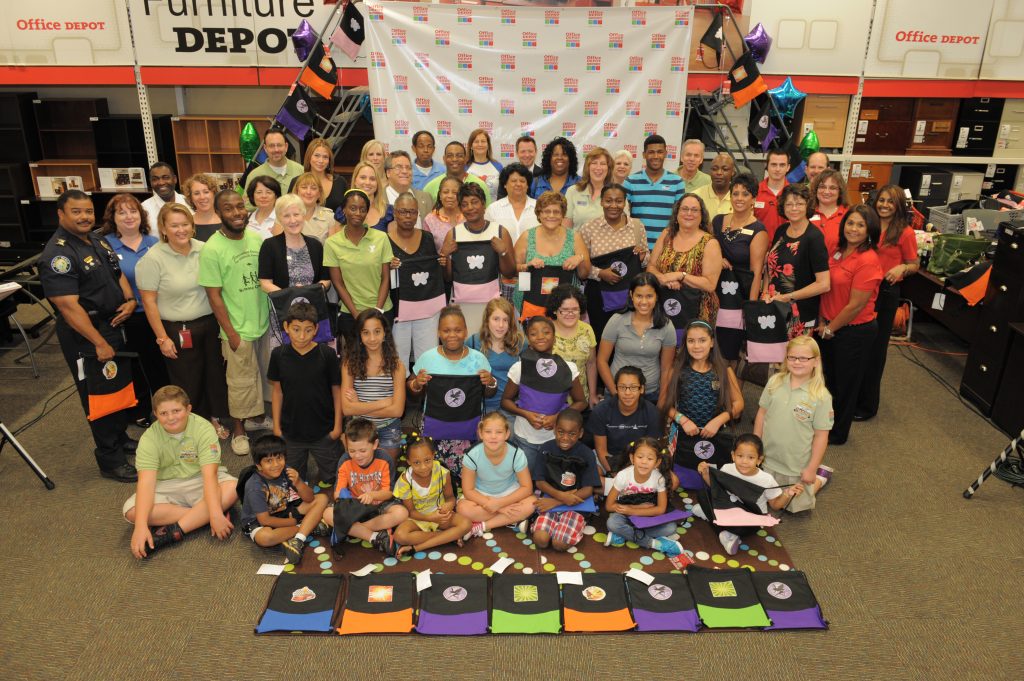 This year is the 13th anniversary of the Office Depot Foundation National Backpack Program. They will be donating 300,000 backpacks with essential school supplies to deserving children in all 50 states, Puerto Rico and internationally. By the end of 2013, Office Depot and the Office Depot Foundation will have donated more than 3 million backpacks and sackpacks since the program began in 2001. But while these numbers are very large, the sackpacks make an impact on a singular level − one child at a time.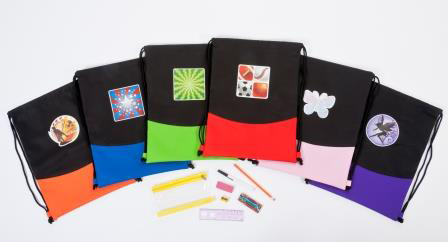 With the sack packs comes a small but helpful pencil bag with a few supplies in it. Every bit helps make one less thing to buy. And coming from someone who knows, we always used things like this. We saved pencils we received from parties and goodie bags, or given to the kids at fairs. It was less that we needed to buy. Each zippered pouch containing a pen, pencil, pencil sharpener, eraser, 6" ruler and four crayons. They do not have any Office Depot Foundation or Office Depot logos or markings, which help kids not feel concerned about their bags.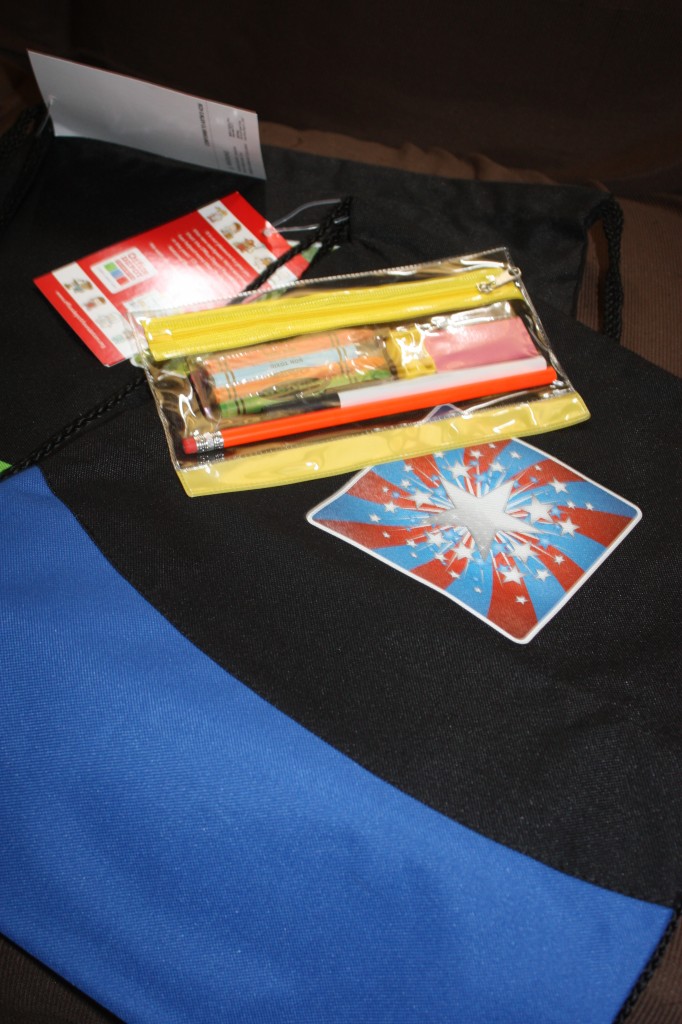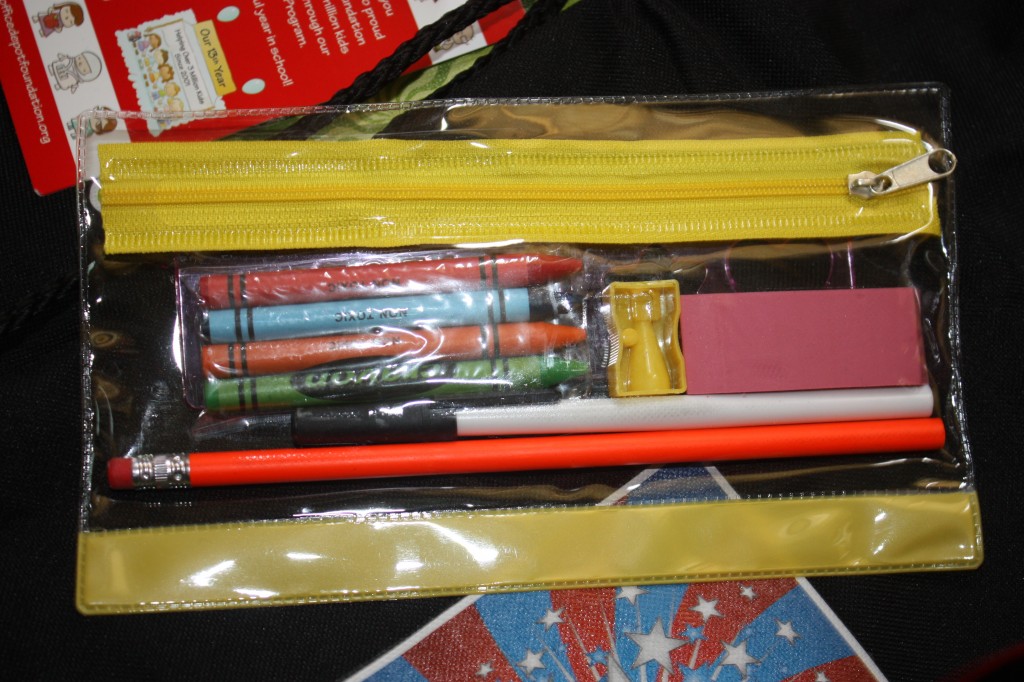 I hope you will head over to Office Depot and help support a great company giving back to kids in need.