I received a set of Luna Star Naturals Make Up for Kids for my daughter. All thoughts are my own.
It seems like only yesterday, my sweet little girl was born. And now, she is begging me to wear makeup. I am realizing that I have to come to terms with the fact that she is getting older and that most of her friends are wearing make up. So as much as it drives me crazy, I am agreeing to start small. I am letting her wear makeup as long as we have no where "real" to go to. Believe me, that was hard for me to agree to.
Just because I am letting her wear makeup does not mean I want her to use the make up from the drug store. A lot of those makeups are filled with chemicals and fillers that I am not happy to have on my daughter's skin. I wanted to let her have the freedom and responsibility of wearing makeup, but I wanted to make sure that it was ok for her.
I received a set of Luna Star Naturals make up. I was pretty excited. Serenity received it on Christmas day and she was through the moon. She just turned 10 and she has been asking me forever. Her face completely beamed when she saw it AND she realized that it was real makeup and not little kid stuff.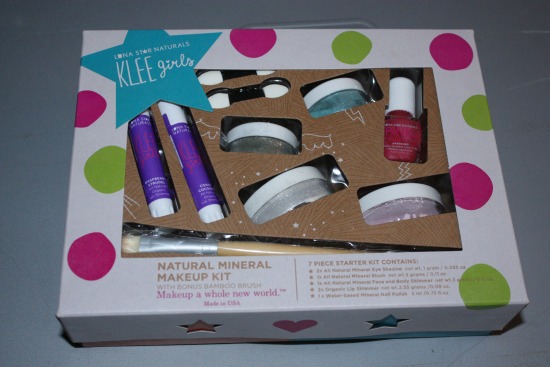 Luna Star Naturals a makeup for kids set, uses only natural ingredients and mineral-based colors. It is also made the in USA.  It does not contain parabens, phthalates, petrochemicals or artificial colors. Klee Girls is the makeup designed for girls 8 to 14-year-old girls who are ready for makeup to wear on a regular basis. But is safe enough for young skin since it is made from all natural ingredients.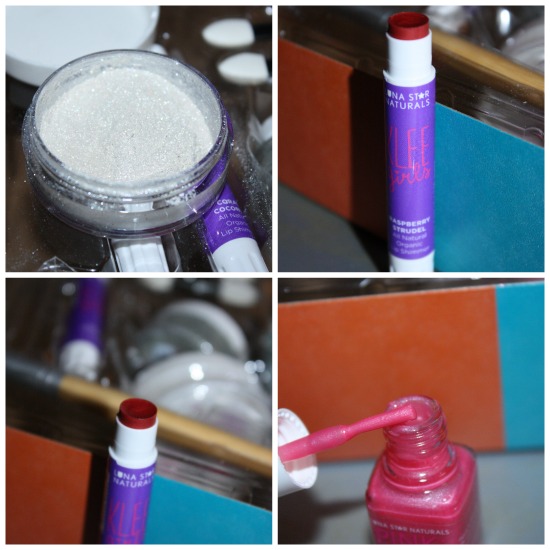 The make up for kids kit includes 2 natural eye shadows, a natural mineral blush, 2  organic lip shimmers, and an over all sparkle powder and a water-based nail polish. I love how subtle the eye shadow is. Even if I let Serenity put it on her self, she doesn't look like a clown with painted on colors. She can wear the makeup, feel like a big kid, and not look like she has broken into my makeup.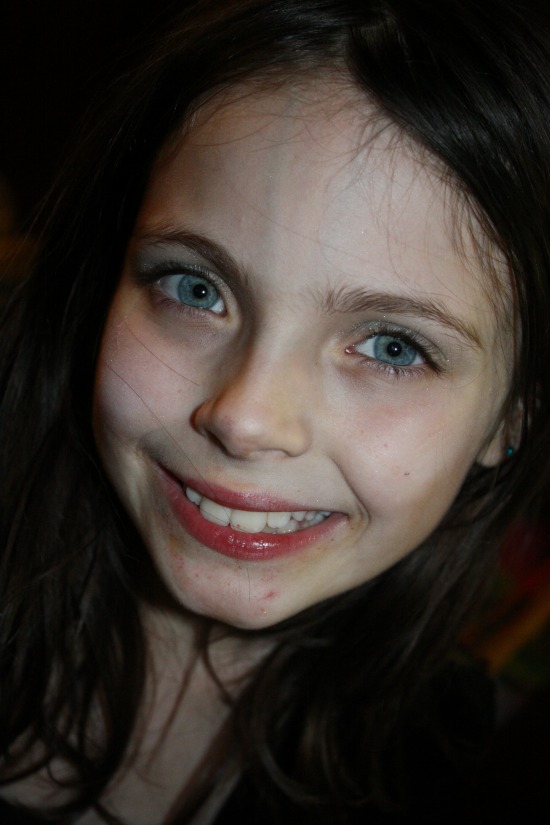 And as a special occasion, Willow even wore make up for New Years Eve. I was extremely impressed Serenity was willing to share her make up with her sister for the night.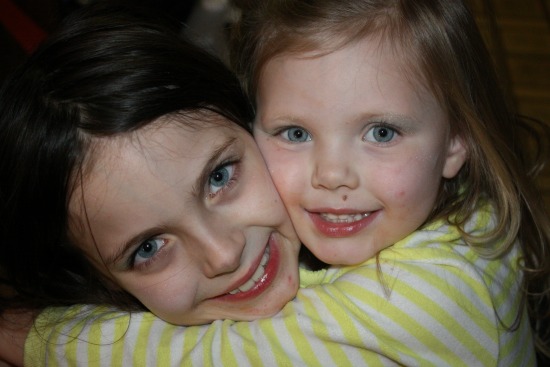 Serenity has worn the make up several times and I feel comfortable letting her. She has not broken out, or clogged up her pores. It washed off easily. She loves using the sparkle powder. It speaks to her girly self and for me, it is so light that I have even let her wear it out because it looks tasteful.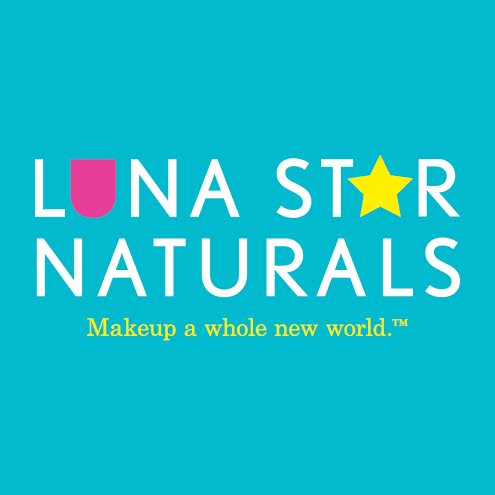 We are loving this line. And if it wasn't so sparkly, I would wear it myself.  Check out the Luna Star Naturals Website and connect with them on the Facebook page.
Do you know someone who this kit would be perfect for?