This post contains affiliate links. If you buy something from them, I earn a small percentage that helps keep The Spring Mount 6 Pack running.
I love where I live. It is a cute place, and we have freedom to do any kind of remodeling we like. I have 2 complaints about it though. It is too small for all,of,us, so there is always stuff everywhere. The other, the house has these awful wood paneling walls. I seriously hate wood paneling. It makes me feel like the walls are caving in on me. After 10 years, I decided I have had enough of it, and it is time to fix them.
We are severe budget constraints when it comes to our makeovers, so redoing all the walls with drywall and then dealing with the trim, is out of the question, plus, it would make my small rooms even smaller.
I decided I would work on Willow's room first because she is about to,get a new bed, and it will,take up her entire room. Once I build that bed, there is no getting in there to work on the walls. Plus because we build her room off of the kitchen, she only had one wall that was wood panel. I thought it would be the best place for me to start my first project.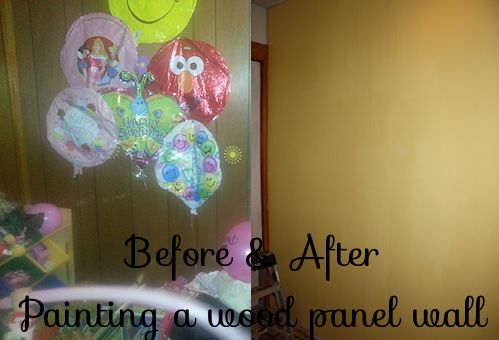 So this is Willow's room. It is honestly not much bigger than a closet, and when the twin gets in here, it will fill wall to wall.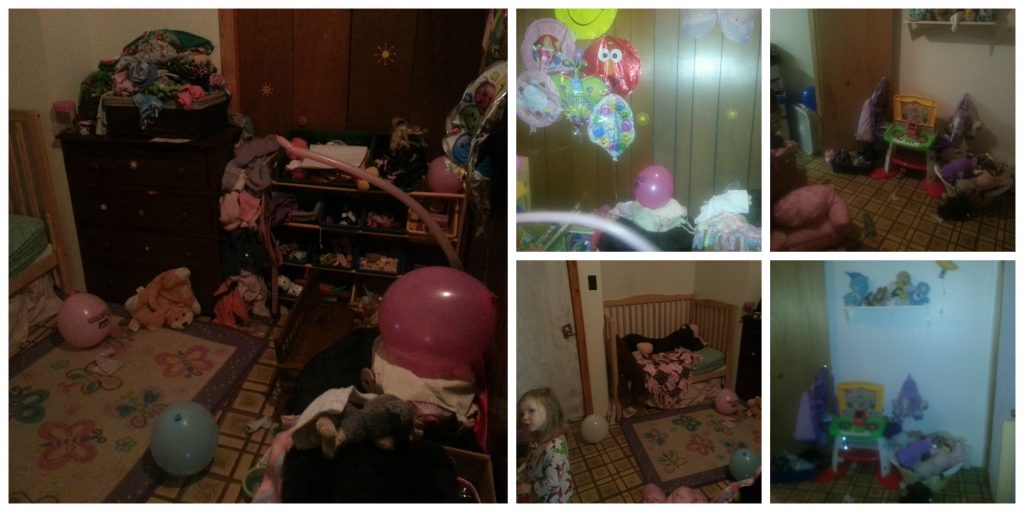 The first thing you need to do, is get spackle. All those cracks in the wood panel need to be filled. It's is a pain. Make sure to fill the cracks twice. After you add the first layer, it settles a bit. Try hard to not add more than you need, it makes sanding much easier.
After all,of the cracks are filled, you will need to sand. Get a sanding sponge. It is kind of a large dish sponge with a slightly rough side. Do not get the really rough ones. Dampen the sponge, without leaving it soaked, and use the rough side to go over the areas that need sanding. By using this method it is quicker and it causes far less dust. You can use regular sand paper, but it will be very dusty.
Next comes primer. Plan on A LOT of primer! It took me a can and a half for just one wall, and a small wall at that.
When you are done the spackle and primer. The wall should look like it is drywall. There should be no indications that it is wood panel at all.
Making sure the wall is primed well makes the painting stage much easier. The wall only required one coat.
Now that her wood panel wall is this bright yellow, Willow's favorite color, I was ready to paint the rest of the room.