I received Pie Face for review. All thoughts are my own.
So how many times have you been watching those old shows and the clown comes in and smashes a pie in the person's face? It makes everyone giggle. Now think about what a kid thinks about that scene. They are always wishing that they were the person getting smacked in the face with the pie, because, hey it is pie.
Well, Hasbro has come out with the perfect game. It combines the suspense of "When it is going to happen" and getting hit in the face with pie.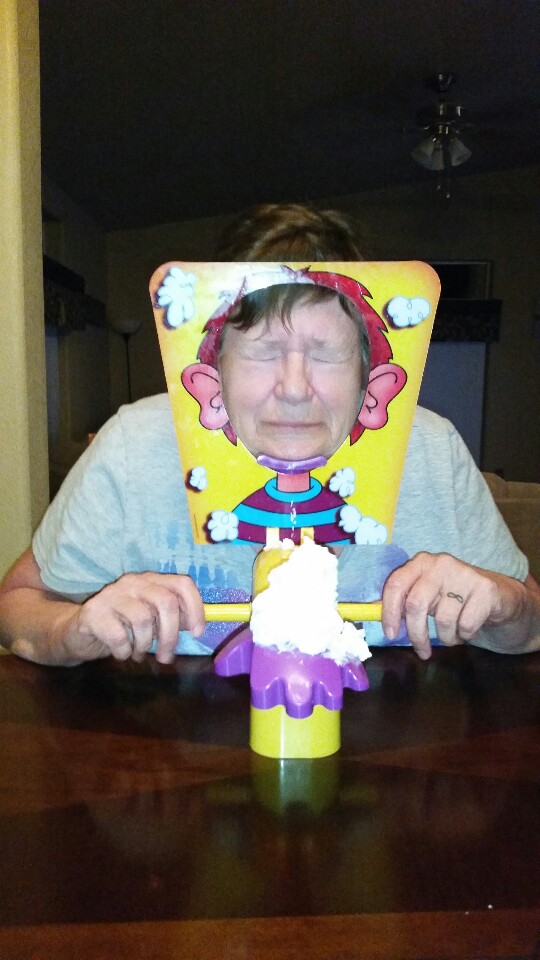 To play, start by placing either whipped cream or a wet sponge onto the hand. The person whose turn it is spins the dial, then places their face into the opening of the board. How ever many time they have to turn the handles is determined by the number on the dial. The hand can be released at any time and whoever has their face in the board at the time gets pie in the face.
The players score a point for every time they turn the handle without getting pie-faced, and the one who scores 25 points wins.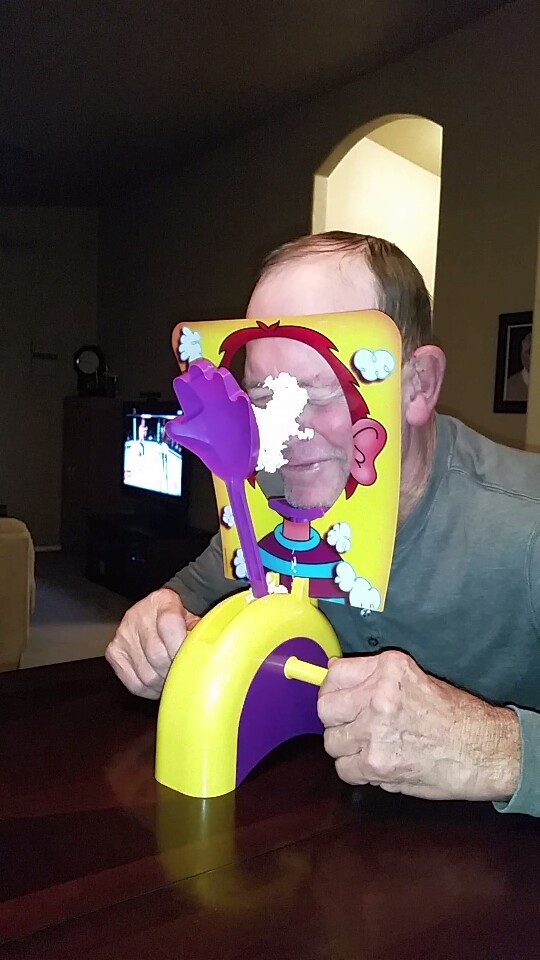 Pie Face is sure to leave everyone playing a giggling mess. It is a fun way to spend time together as a family, or just a game for kids to play with their friends.