The Chateau Resort invited us to stay while we were visiting Camelback I was invited to stay at The Chateau Resort and share my experience with you. All thoughts are my own.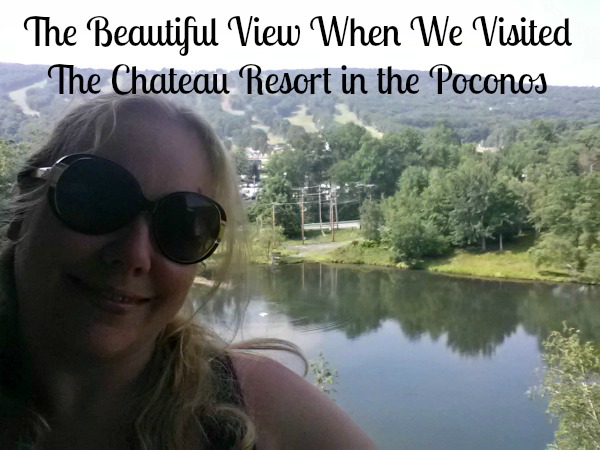 We had the best time last week hanging out at the Camelbeach Waterpark. We got to play all day in the water and then we went to dinner at Desaki. After dinner, we had the luxury of staying at The Chateau Resort. Located right next to the waterpark, the view was amazing.
Our rooms, located on the 3rd floor, were very clean and ready to go when we arrived at 5pm. Each room for us, had 2 king sized beds with a nice sized tv in front, a nice closet, a nice size bathroom, a desk, which is perfect for planning your trip, with coffee,  your day or to get work done, a comfy chair and a safe.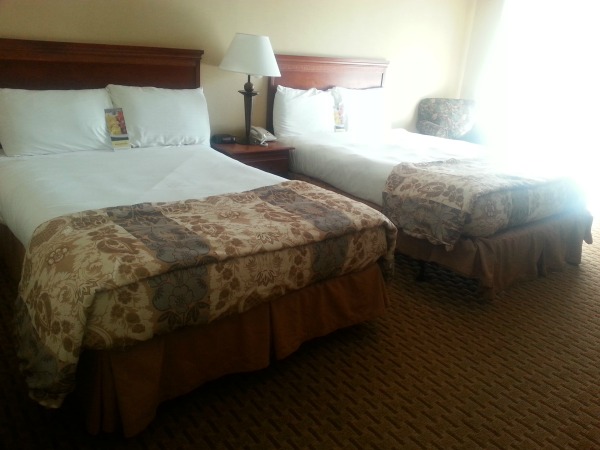 Everything we could have possibly have needed, except for a little fridge. But I was able to call down to the main desk and ask for one. We had it in our room with in 15 minutes. We, also, had a nice balcony overlooking a lake.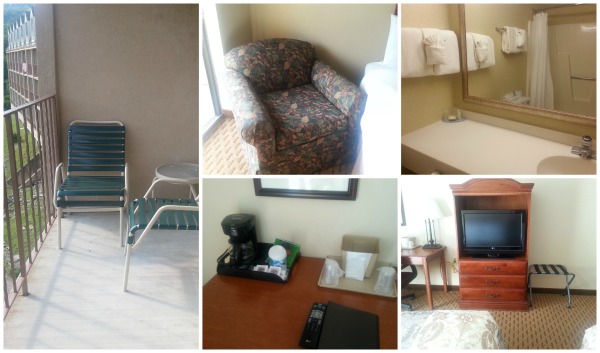 While the room is nice, who wants to be stuck inside with such amazing surroundings. The Chateau has taken that into consideration. Besides out balcony, there are 4 outside decks to relax on with chairs. Then there is a lovely outside pool that is more than big enough with a pretty rock formation and waterfall.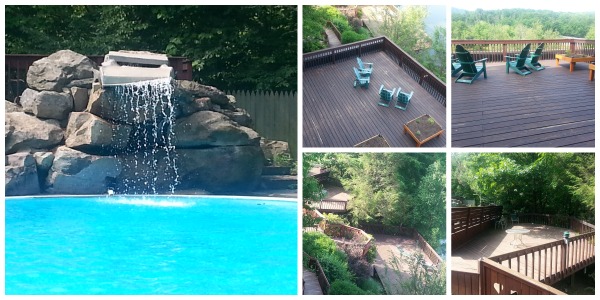 Besides the large outdoor pool, there is also an indoor pool, a hot tub, a fitness center and an arcade. There is also a spa and restaurant on site. There is not shortage of things to keep everyone entertained.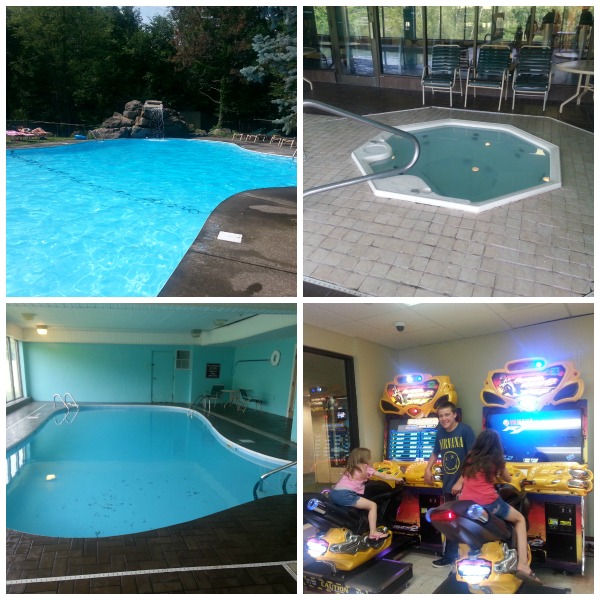 If you are heading to the Poconos, The Chateau Resort is a great place to stay. It is located right next door the water park, 15 minutes from Desaki and is located within minutes of many of the "Things to Do" in the Poconos.