Today is my anniversary. My husband and I have been married for 15 years. I can not believe it has been 15 years since we decided to get married in that park. I have to laugh when I think of our wedding. We certainly did not do things in a traditional way. We called all of our family and said, guess what. We are getting married in the park next week if you would like to be there.
My niece just got married 2 weeks ago, and while she did put her wedding together a quickly, in under a month, she was a bit more traditional. She had bride's maids and matching dresses. She got married in a church and had a reception and she did make getting gifts easy for her friends and family bu using a registry service like www.myregistry.com. It makes shopping a breeze.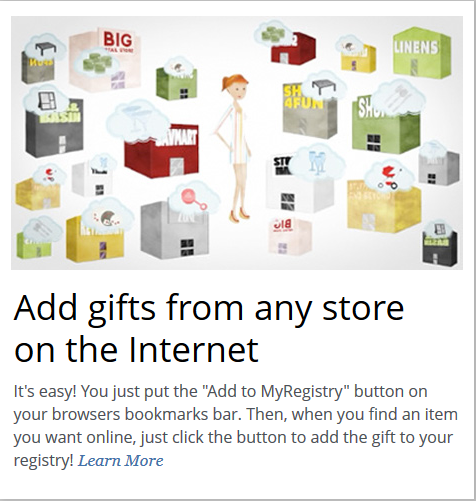 With www.myregistry.com, you pick out the items that you like for your new married life, just like you do when you go to a store and register, except, it makes shopping easy for your guests because everything is in one place, and they can shop online. So it is all the stores the bride and groom love, in one simple location for the guests.
It also makes things easier for the couple because there is no running around from store to store asking do you like this? What about this. The items to fill you new house is just a few clicks away.
I can not say that I miss not having a traditional wedding, because honestly it just seems like a lot of stress to me. But at least someone finally made one step of the planing easier.
This post is a collaboration with MyRegistry.com