Planning a new kitchen renovation is a big moment for any homeowner. And getting it right takes a bit of time and careful thought. If you're planning a new kitchen and are keen to get started on renovations, this guide will help you work out how to get started.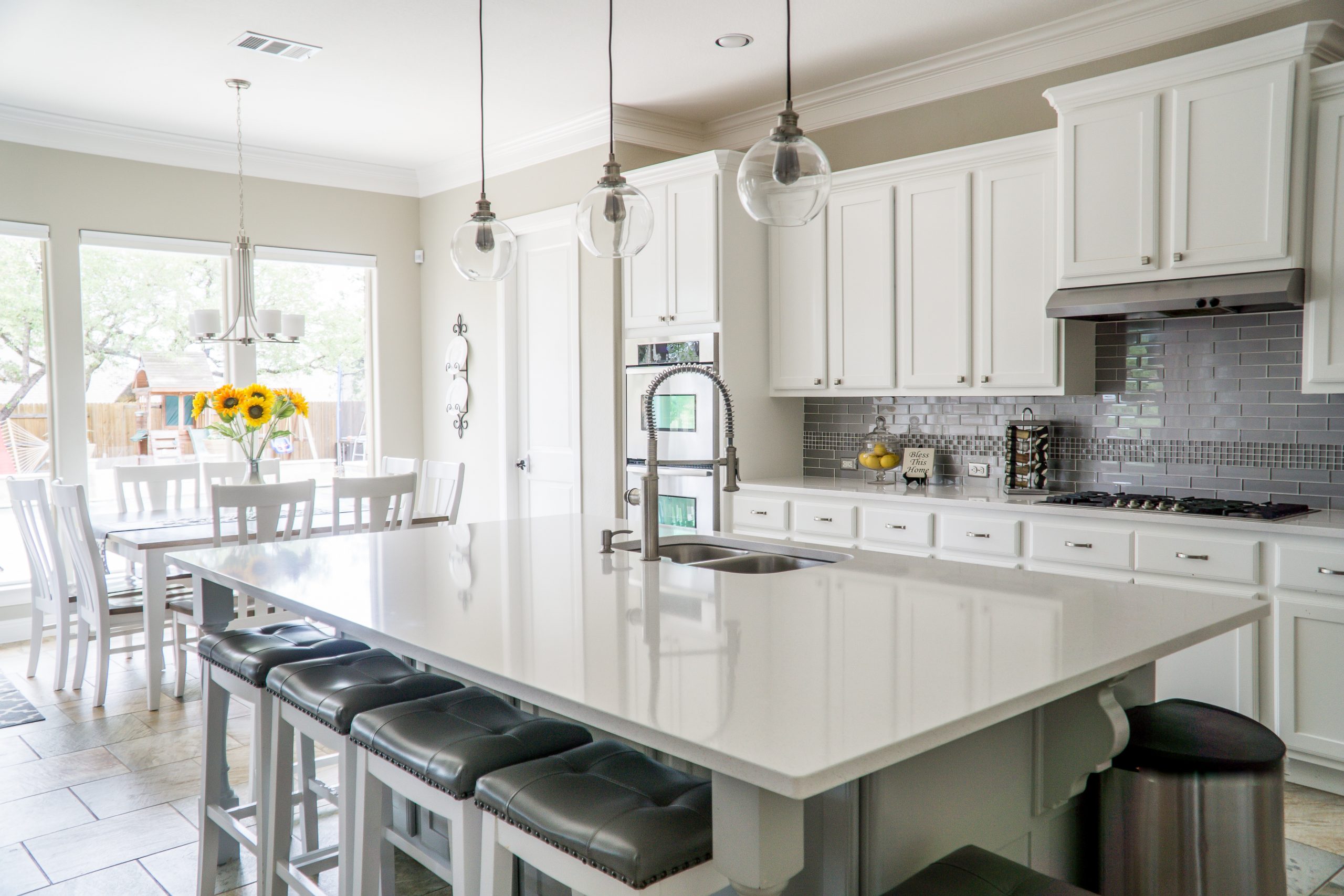 Choosing your layout
Getting the layout of your new kitchen right, is perhaps the most important thing to consider in your renovation. And the first thing you should do, is make a list of all the things that don't work with your kitchen's current layout. Perhaps there's not enough worktop space for preparing meals or the refrigerator and stove are located too far apart. This will help you plan your new and improved kitchen layout.
Deciding on cupboard doors
Picking out new kitchen cupboard doors may seem a frivolous part of planning a new kitchen. But it can be the difference between creating a room that's purely functional, and a room in your home that you love. But that's not to say the practical side of your doors doesn't matter. A high gloss kitchen can reflect the light and look really modern. But it can also show up finger marks really easily, so they may not work well in a family home.
Thinking about appliances
No doubt you're planning to buy new appliances with your kitchen. And if you're a keen cook and baker, then appliances are another important consideration to make. How much oven space do you need? And how many rings do you want on your stove?
Finding the right flooring
Finding the right flooring means choosing something that is both practical and pretty. Tiles are durable but they can also feel cold. Whereas wood is warmer but can be more difficult to keep in good condition. Vinyl is affordable and easy to clean but may not have the durability. So, you need to weigh up what will suit your kitchen and needs best.
Which worktop?
There are many different materials that work well for worktops. Wood, granite, laminate and marble are all great options. Each has its good and bad points, so it's worth thinking about carefully. Wood will need maintenance, and marble and granite can be expensive. Laminate is cheaper but may not look as stylish or last as long. Think about what you'll be using the worktop for and whether it needs to be easy to maintain and resistant to scratches.