This is a sponsored conversation from Big Fish Games.
I use to love to play games on my computer. You know way back when I had free time and could kill time staring at a computer screen. These days I do not really have so much time. And often times I do not want to be online when I get a break, since I am on the computer all day working.  But there are times when I am in a complete creative block, where a game that takes my mind completely away from everything, except the game, really helps.
I love Big Fish Games. Hubby and I have been getting games from them for years. They have a wide variety of different games to chose from, but I really love brain teasers and "Make You Think" kind of games. They are perfect for taking my mind off of everything and I can get sucked in for a bit more time that I mean to.
What I love about most of the Big Fish Games is that if I see a game I think I would like, I can download a trial of it. I can play for an hour to see if it is a game I would like to buy or not. This is great if you play occasionally and are not interested in paying for a game or if you just are not sure if it is a game you will love.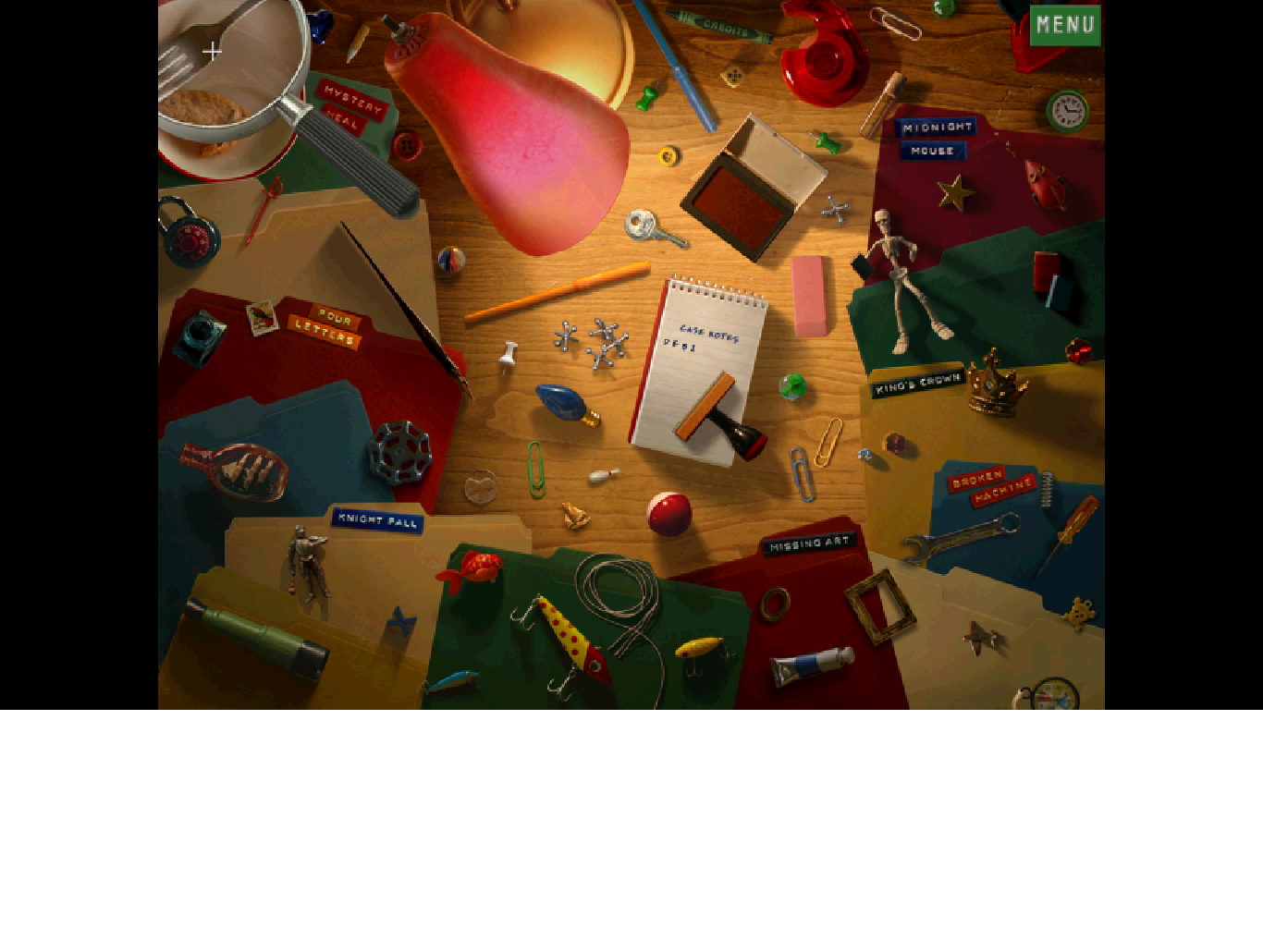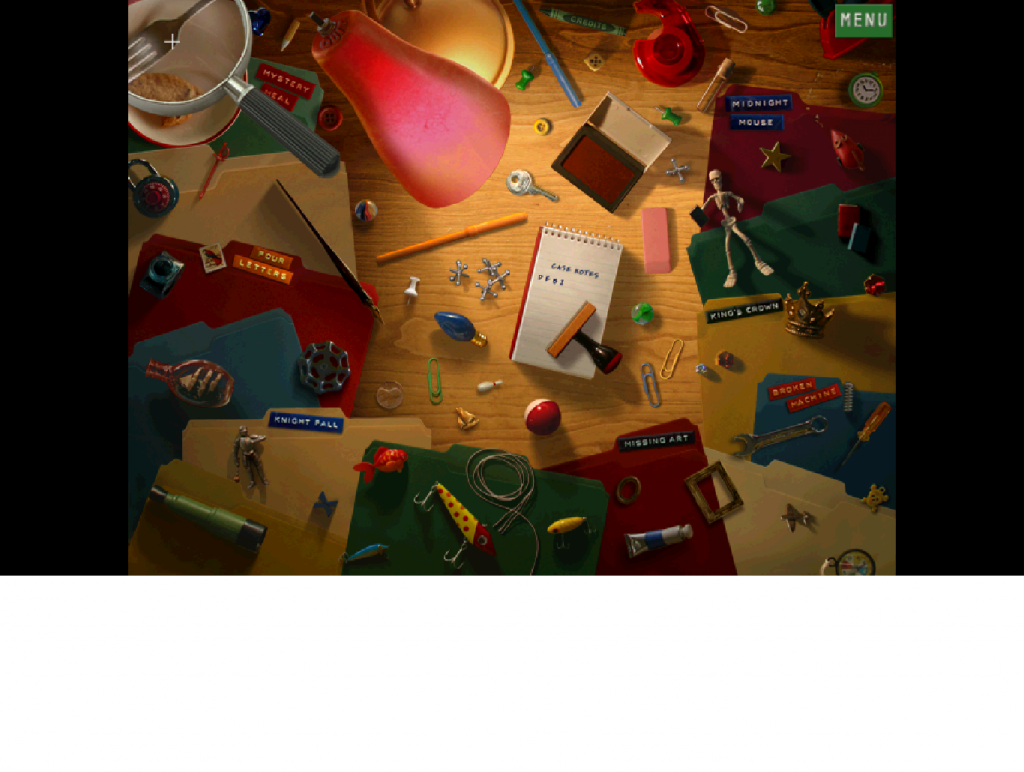 This time I picked I SPY Mystery Game. This is a great thinking game, but it also can be played by my kids. If you have seen the I Spy books that kids love it has a bit of the same elements. The screen kind of looks like the book, except you have a magnifier glass and you move it around the book. You are looking for the answer to the riddle and have to find the clues.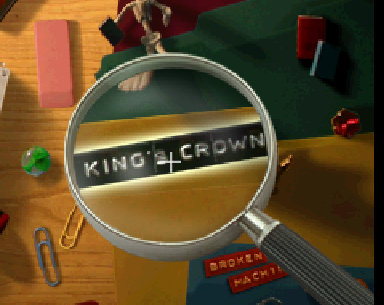 There are folders to click. Once you open the folders there are more pictures to search. Each picture has several items to find. As you search for the pictures, you click on them and it marks that you found them. Finish the picture and you are one step closer to the answer. Once you find all of the items in each picture, on all of the pictures in the folder, you get a clue to the mystery. Then you move on to the next folder.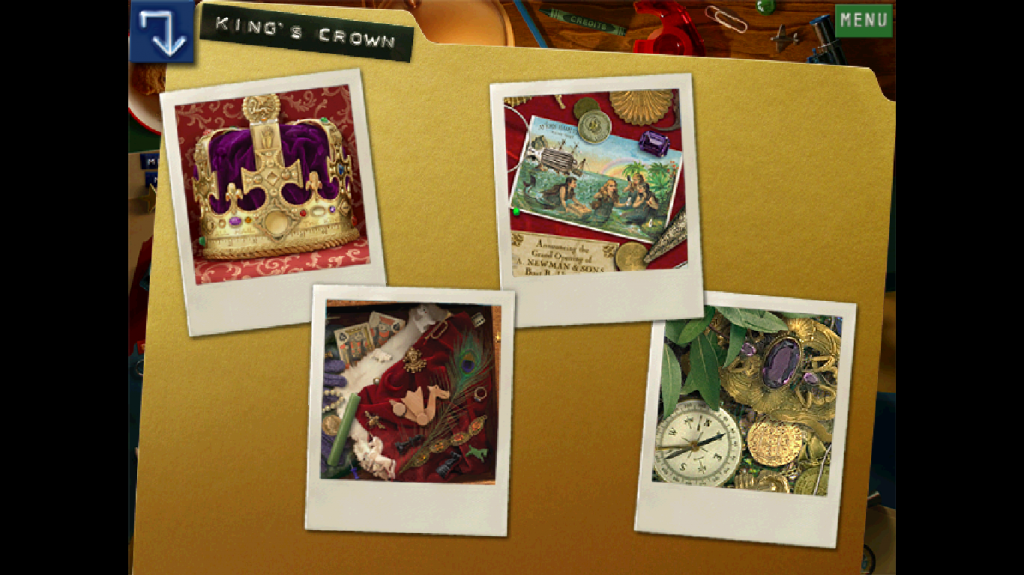 Because the game is, for the most part, just searching for the pictures, the kids, even Willow, can either play along with me, or even by themselves. Which makes it a double duty game. I love things that do more than one thing, or serves more than one purpose. And the pictures can be tricky to find, so it really makes them think.
Be sure to check out Big Fish Games. See what kind of games they have and find the game that suits you. There are also games for your tablet too.
Do you play game on the computer, or tablet? What is your favorite type of game?