I received the Razor Jr Twisti for review. All thoughts are my won.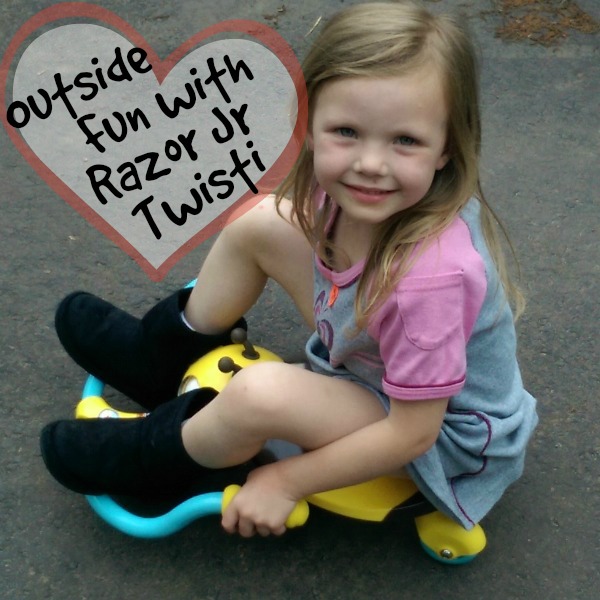 My kids love to play outside. We are pretty much outside all day in the Summer and after school in the Spring and Fall. We do all kinds of things from drawing with chalk, riding bikes, racing on the scooters, roller blading, playing in the water table, hula hoop challenges, skate boarding, cheerleading in the yard, I think you get the point.  But even with all the things that we have to do and all the games that we play, the kids still want something new. My friend has these fun sit on scooter type things, that she has had since she was a kid and we have raced them down the hill at her house. But no matter how much I have searched, I have not been able to find them. Until Razor reached out to tell me about their new toy.
They are called Twisti and they are put out by Razor Jr. These fun sit-on scooters are designed for kids as young as 18 months and for kids up to 40lbs. The kids sit on the seat and make them go by twisting the hand bars. The body is made from a hard plastic and the bars are made from a sturdy metal.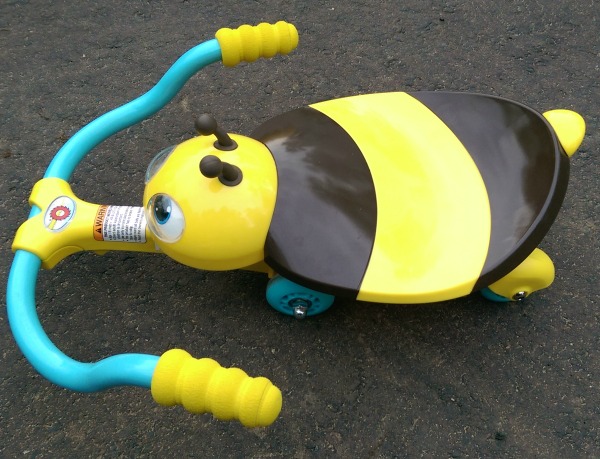 I love that the Twisti is small, compact and light. I was actually surprised with how light it was. I expected it to be  a little heavier. But it is great that it is so light because Willow can easily carry it up the steps to play or run up the driveway so that she can start at the top of our slight hill.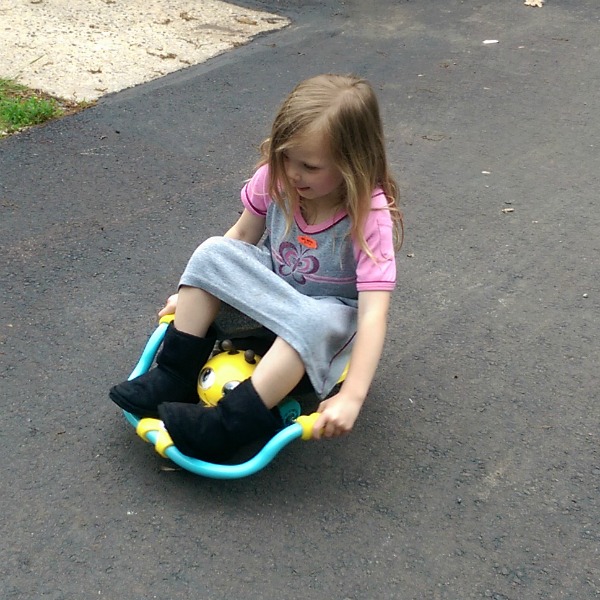 And since it is so compact, we can store it just about anywhere. It is easy for us to take it anywhere with us. It is perfect for our driveway, the park, or when we travel.
Willow loves it. She thinks she is a little speed demon as she is barreling down the driveway.