I received Playskool Sesame Street Play All Day Elmo for review. All thoughts are my own.
I don't know if there has ever been a character that has made kids happier than Elmo. Even most adults love him. And how can they not. He is the cutest monster there is. Besides being adorable, he is also great at teaching toddlers and preschoolers.
The newest Elmo toy is no different. He inspires kids to play. In fact, he encourages play all day. Sesame Street Play All Day Elmo is a cuddly and interactive toy that has over 150+ responses, plus 8 games and activities to engage kids.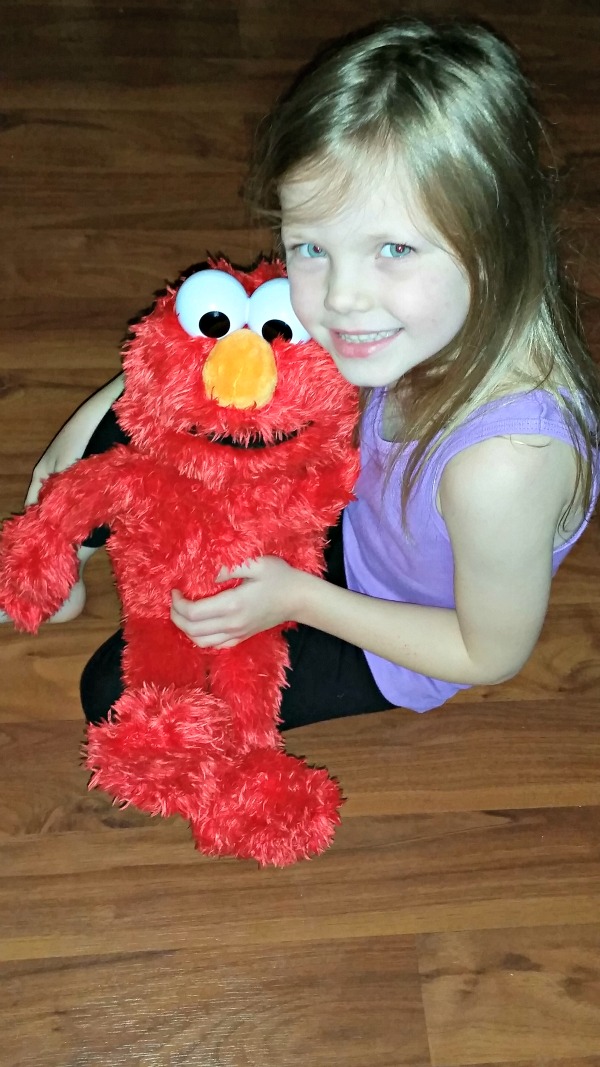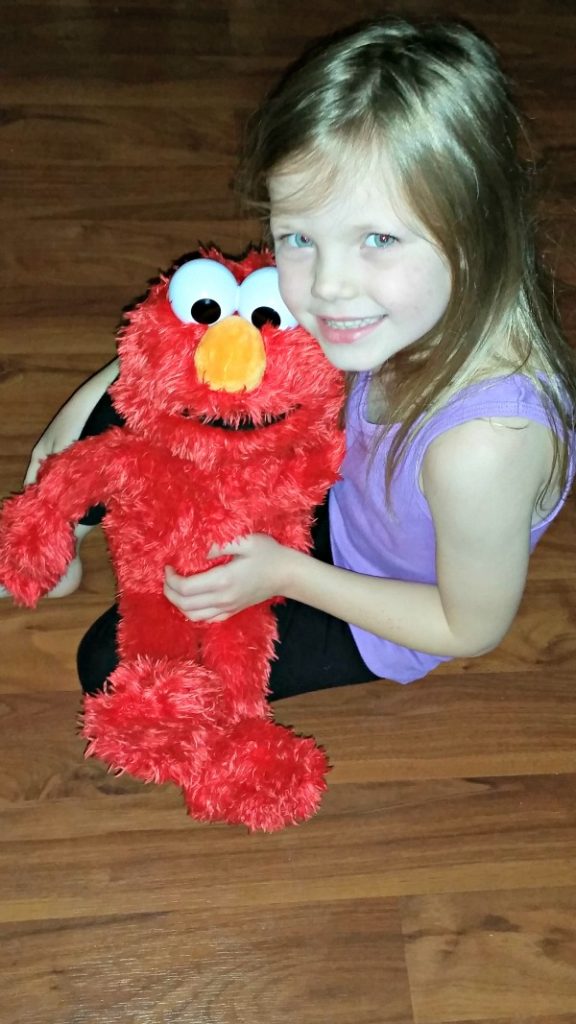 Sesame Street Play All Day Elmo is perfect for toddlers and preschoolers. There are 2 modes. In the toddler mode, young kids get the concept of cause and effect. Things like tickling Elmo or squeezing his nose gets a response.
In preschool mode, preschoolers and Elmo play at the next level with games and activities. There is play pat-a-cake, wiggle and giggle through a freeze dance, stop and go through a game of "Red Light Green Light." There is also built-in sensors that help Elmo respond to different activities in fun ways; he can react when he's in the air, when he's upside down, and even when he's moving around.
There is a switch to take Elmo from play time to nap time. During nap time, with a squeeze of Elmo's nose, he can play a soft lullaby with gentle music. A second squeeze of Elmo's nose will make him play a soothing instrumental lullaby. Even though Elmo is fully interactive, he is still a soft cuddly friend that kids can lay with and snuggle.
For ages 18months to 4 years, Elmo is going to be a hot toy and on every kid's wish list.