Pregnancy, childbirth, and breastfeeding can have a profound impact on a mom's body. Sometimes, no amount of diet or exercising is enough to restore your body to its pre-pregnancy days, and many busy moms don't have the time or money to hire personal trainers and spend hours in the gym every day. As a result, "mommy makeovers" have become an increasingly popular way to restore a woman's bellies, thighs, and breasts to their former glory. Small cosmetic changes can give a major boost to self-esteem and make a woman feel more like herself again. Although not for everyone, the following are a few of the most popular cosmetic surgery procedures for moms.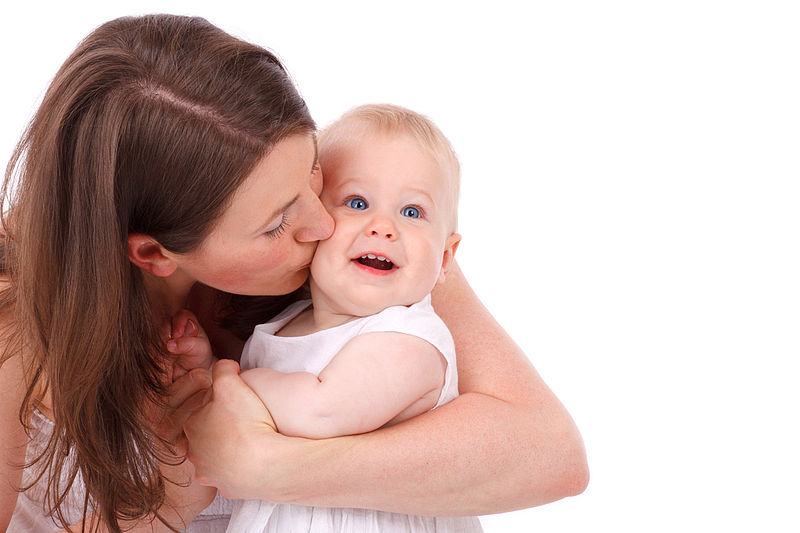 Image Source: Vera Kratvochil/Wikimedia Commons
Liposuction
During pregnancy it's the body's job to put on excess weight to protect the baby, but hormonal fluctuations can cause the body to hold onto pockets of fat long after birth. These can be really stubborn and difficult to shift through diet and exercise alone. This is why liposuction or body contouring is a popular procedure for moms who want to restore their figures, by melting fat with ultrasound and then sucking it out of problem areas. This isn't meant to be a way to lose the baby weight; it's just a way to remove fat that's not responding to other methods.
Rhinoplasty
You probably expected your body to change during pregnancy, but many women don't realize that pregnancy can impact their facial features as well! This is mainly due to fluid retention and hormonal shifts, with most women returning to normalcy about six months after giving birth. Yet these changes to facial structure can lead many moms to seek out cosmetic procedures like rhinoplasty, or a nose job. You can read here about it, Jeremy Hunt to see what's involved with this popular, face-changing procedure.
Breast Augmentation or Lift   
One of the areas where moms are bound to see the biggest changes in their bodies is in the breasts. These grow larger during pregnancy, and can deflate after birth. Gravity takes its toll, as does the impact of breastfeeding over time. Breast augmentation is a popular procedure, providing volume and lift to breasts with either saline or silicone implants. Another option is to simply have a breast lift, which lifts the breast tissue and removes excess skin to reshape sagging breasts.
Abdominoplasty
More commonly referred to as a tummy tuck, this surgical procedure lifts and tightens your belly. During pregnancy, the abdominal muscles are stretched to the limit and can even separate as your baby grows. A tummy tuck involves removing excess skin, repositioning the belly button if necessary, and then giving your abdominal muscles a new lease on life by tightening the abdominal wall. This leads to a tighter, firmer, and flatter stomach.
Cosmetic surgery isn't for everyone, and the pros and cons of each procedure should be weighed carefully. Surgery costs money, requires ample time for recovery, and is not without risk. Yet for moms who have been feeling blue about the changes to their bodies after the miracle of childbirth, these procedures are something to consider.