I was provided these learning cartridges from VTech in exchange for my honest review. All thoughts are my own.
One of my daughter's favorite thing to play with is her VTech InnoTab. She can play games, take pictures and even take videos. I can download a variety of games for her to play on it and I can even get her e-books. I love that it easy to get her a new game cartridge to add in some new fun. A
Usually when Willow is playing her games, she is taking advantage of a fun way to learn. All of the InnoTab games are educational. We recently added in 2 new games into our collection of games: Learn to Write with Cody and Cora and Busy Day in Alphabet Towns. Each of these games focus on letter and vocabulary.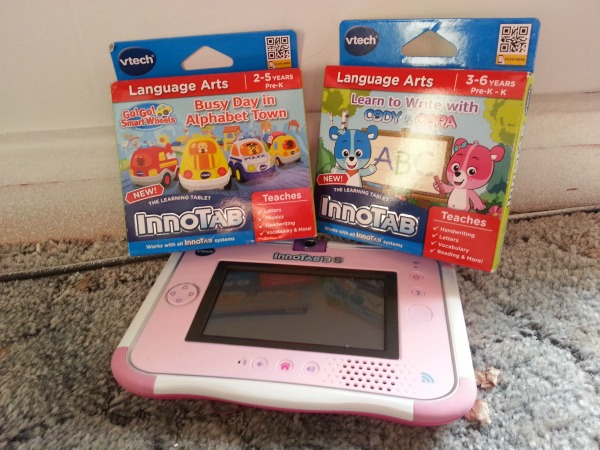 Learn to Write with Cody and Cora is a fun way for kids to work on learning their letters but also a way to learn to write the letters. There are 6 sections to choose from when they kids start to play. Handwriting, Letters, Reading, Vocabulary, Creativity and Photo Fun. With handwriting, the kids learn how to follow the step by step instructions to write the upper, lower case and numbers. A lot of times, kids can write a letter, and make it look write, but they do it the "wrong" way. With this, they have to do each step in the right way, or else they are told to start over. The kids get to "make the cards" that become a running theme through the game. When Willow wants to take a break from playing games, she can have the game read her a story of a fun adventure with Cody and Cora.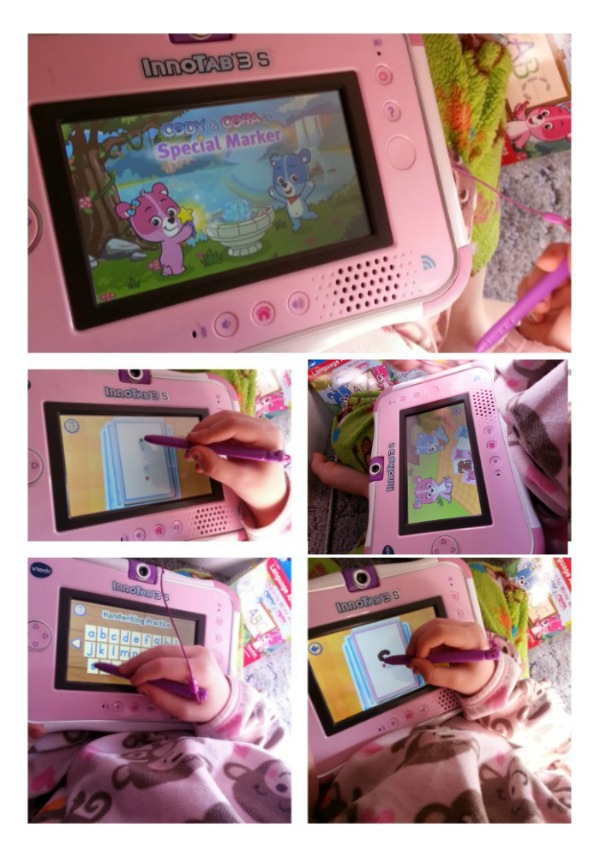 With Busy Day in Alphabet Town, the kids are working on their letters, phonics, with handwriting and vocabulary. Much like  with Learn with Cody and Cora, there are fun games to reinforce preschool skills. There are letters to write, and stories to hear, and the kids are playfully taught new words. Busy Day also starts working with the kids on letter sounds, which is the first steps to reading.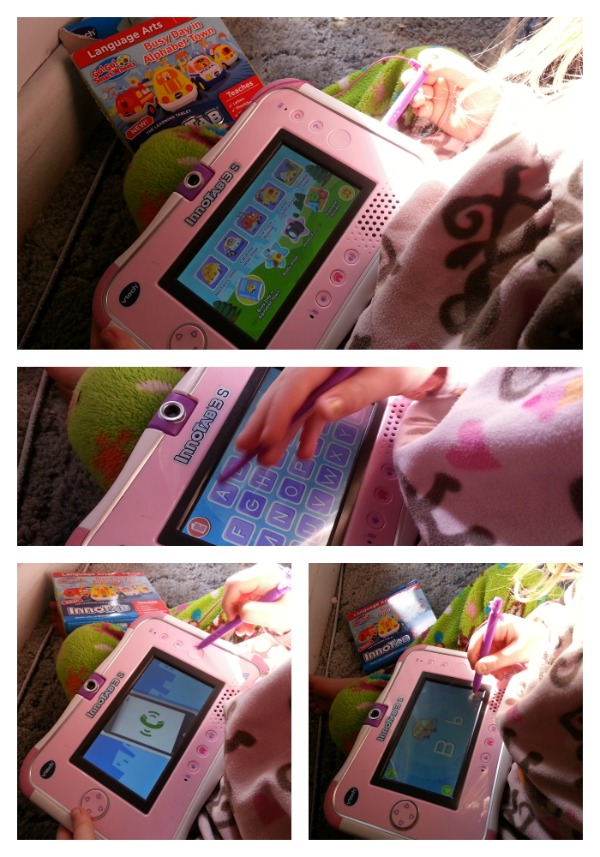 There are so many games for purchase from the Learning Center and even more that can be bought at retail stores. InnotTab and the cartridges make fantastic gifts for kids.
Connect with VTech on Twitter and on Facebook.