Thanksgiving is over, but the holiday season has just begun. If you have family and friends staying with you over the next several weeks, you need to make sure your guest room is ready. Here are a few projects for you to tackle to make your guests feel comfortable and special in your home.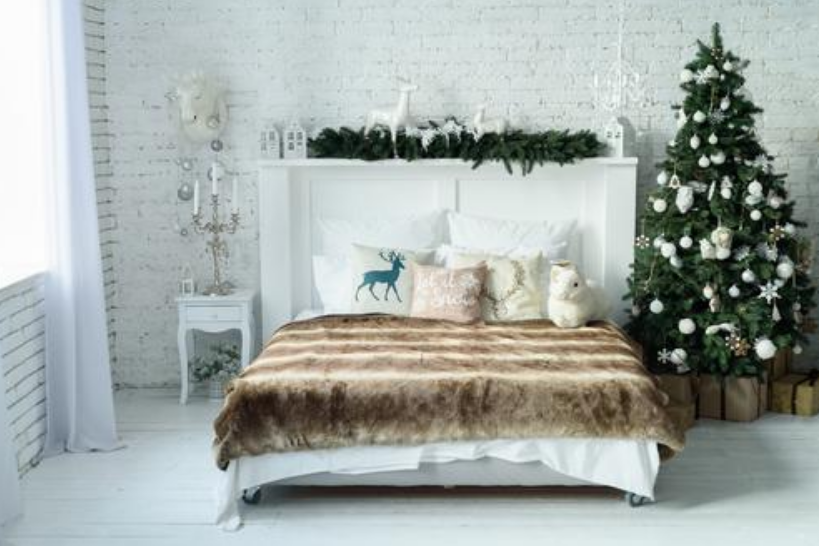 How to Prepare Your Guest Room for the Holidays
Finish Any Maintenance Projects
You've been remodeling your guest room for ages, and it's still not finished. Use your upcoming guests as motivation to finally finish this lengthy project once and for all. Go through the closets, drawers and boxes and get rid of what you don't need. Organize the rest in bins, and call it good. Finish painting and moving around new furniture. Whatever maintenance you're doing, finish it now so your guests aren't staying in what feels like a construction zone.
Clean and Tidy the Room
Now that there aren't paint cans, hammers and drop cloths covering your guest room, it's time to do a deep cleaning. Finally get those hard-to-reach areas, such as baseboards and ceiling fans, and give everything a good scrubbing. Work from top to bottom and get every inch of the room so not a spec of dust is left. Put everything back in it's place, and make sure the room is tidy and cozy without being too sparse or too cluttered.
Focus on Comfort
You want your guests to feel comfortable in your home over the holidays, so you may want to take a few extra steps. To ensure they get a good night's sleep, add a mattress pad topper to the bed to make it extra soft. For those cold nights, make the bed with a soft blanket they can snuggle up with and plenty of extra pillows. If you really want to go all out, supply your guests with a fuzzy bathrobe and slippers, an array of toiletries and soaps, and entertainment for their room. Even though a guest room is mostly for sleeping, they should feel comfortable hanging out and taking a break from the holiday chaos as well.
Add Decorations
Your family and friends aren't coming for just a regular visit; they're coming for the holidays. Instead of putting them in a guest room that looks the same all year round, decorate it to reflect the holiday season. Add touches of green and red or silver and gold, depending on your holiday color scheme. Add a mini Christmas tree or poinsettia to the bedside table or the dresser. Put out a few knickknacks of Santa Claus, snowmen and penguins to make the room feel wintery. The extra blankets you add to the bed also can have holiday themes and cute, winter scenes on them. You don't have to go overboard and add Christmas decorations to every open space in the room, but simply add a few spirited touches to bring the winter spirit into the room.
Preparing your guest room for the holiday doesn't have to be a big ordeal. You friends and family simply want a clean and comfy place to stay while they spend time with the people they love. Be sure to make them feel special this year with a few extra items, and enjoy their company throughout the holiday season.