Looking for Pete's Dragon Kid's Activities? If your kids love Pete's Dragon, you can get free Printable Pete's Dragon Kid's Activities, including free Pete's Dragon Coloring Pages and activity sheets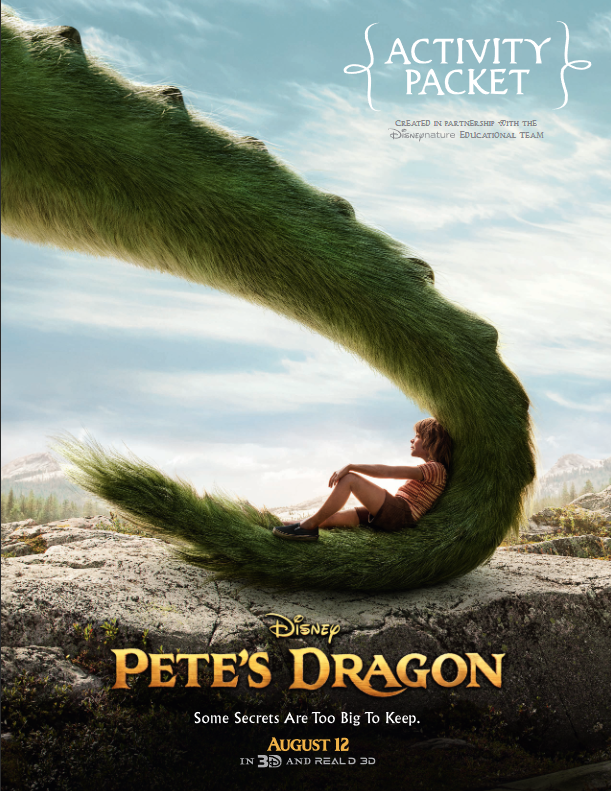 Printable Pete's Dragon Kid's Activities
The original Pete's Dragon came out in 1977, a cartoon version, and the live action version came out in 2016. It doesn't matter which version you are watching this is a sweet movie about a child who loves his dragon. I grew up watching Pete's Dragon, and then my kids fell in love with the movie.
While I don't always love a remake, knowing how far technology has come, this remake is sure to be a hit. Come one, you know Disney is going to come in strong with their visual effects. Plus, the 2016 version of Pete's Dragon isn't a cartoon. It is a live action film that has actors as the characters and the dragon is a computer image. Get the movie!
What Ages are These Printable Kid's Activities Good For?
There is a combination of activity sheets and coloring sheets. The coloring sheets are perfect for all ages. There are also bookmarks, doorknob hangers, spot the difference and memory game. There is something for all ages with this printable kid's activities.
Can These Be Used in Homeschooling?
Using these printables, you can bring more imaginative play into homeschooling the kids. Kids can pretend to be part of the movie and have a dragon of their own. Kids can think about how they would have survived in the forest, what they would eat and the things that they would do each day.
The printables, also, can go hand in hand with teaching children about eco and environmental issues. Grace, the leading lady of the film, is trying to prevent a large company from destroying the forest and this is what causes Elliot to be seen and learned about.
Is There a Book For This Movie?
Back when I was young, I used to love to read the Pete's Dragon book. It is part of the Little Golden Books series. If your kids love Pete's Dragon too, you can get the book here. There are also other Pete's Dragon books that range in ages and skill level.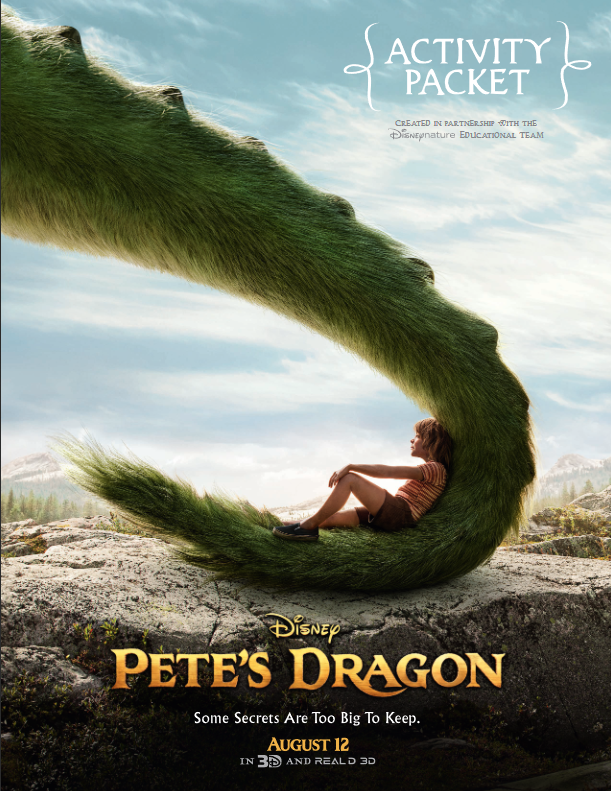 Free Pete's Dragons Activity Pages
In this activity set there are Pete's Dragon coloring pages as well as a maze, bookmarks, door hangers, memory game, and spot the difference. Get all the pages by clicking the picture above.
More Free Coloring Pages and Activity Sheets