Cookies, Cookies, Cookies. I feel like the cookie monster. I love cookies. Starting in November through until Christmas, I am always mixing up a new batch of cookies. I always say that the cookie recipe I am making is going to be for Christmas cookies, but they never last long enough. Our cookies are usually eaten the same day.
These pumpkin spice cookies have a nice twist. It taste like a latte in a cookie. YUM! If you like pumpkin spice coffee, you are going to love these pumpkin spice latte cookies.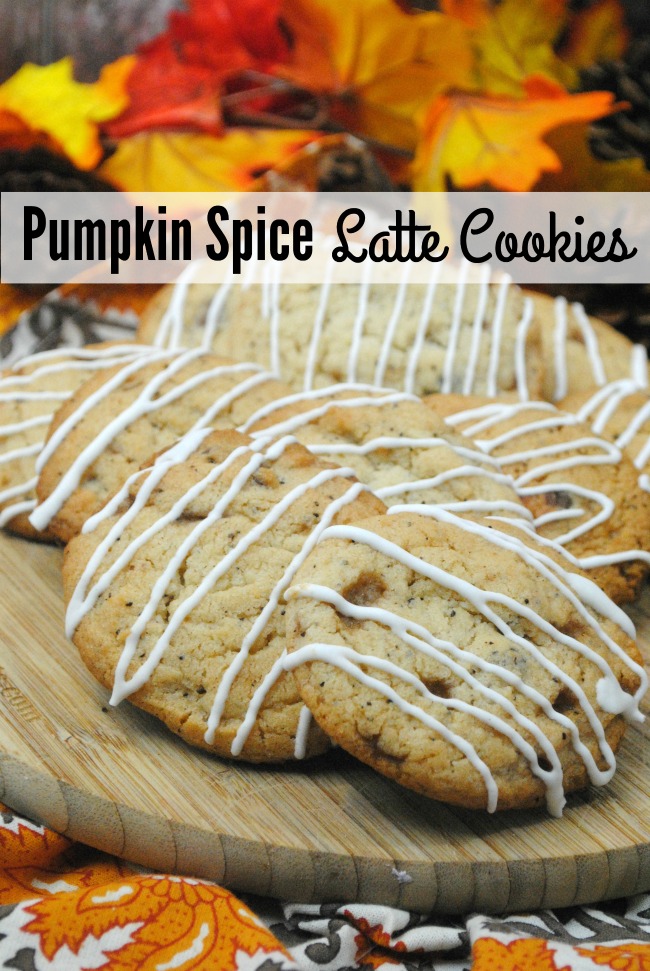 Cookie Ingredients:
1 1/2 C flour
2 tsp instant dark coffee
1/2 tsp baking powder
1/4 tsp baking soda
3/4 tsp cinnamon
1 tsp pumpkin pie spice
¼ tsp salt
1 stick unsalted butter, room temp
½ C brown sugar
½ C sugar
½ C chocolate chips
¾ C pumpkin puree
1 egg, room temp
½ tsp vanilla
Icing Ingredients:2 egg whites
1 C powder sugar
½ tsp cream of tartar
1 tsp Kona coffee flavoring
Making the cookies: 
Preheat the oven to 375 degrees. Line your cookie sheet with parchment paper.
Add flour, instant coffee, baking soda, baking powder, cinnamon, pumpkin pie spice, and salt.
Whisk to mix all of the ingredients together.
In a second bowl beat your butter, and both sugars mixing until creamy.
Slowly add the pumpkin puree, egg, and vanilla to the butter and sugar(s) mixture.
Continue to mix until well blended. Gently add the dry ingredients to the wet ingredients until all of the ingredients are combined.
Add the chocolate chips and mix well.
Using a small ice cream scoop or spoon, drop the cookie dough onto your parchment paper lined cookie sheet.
Slightly flatten each cookie.
Bake at 375 degrees for 9- 11 minutes or until brown on the edges.
Remove the cookies from your oven and allow to cool on the cookie sheet until slightly cooled then transfer to a wire rack until completely cooled.
And now the icing:
Combine all of the ingredients in a mixing bowl on medium speed for 4 minutes. Drizzle the icing by spoon on each cooled cookie.