I received the bean bag for review. All thoughts are my own.
My girls have shared a room for years. At first it was by their choice, once Willow was out of the toddler bed the girls wanted to share a room. After that, it kind of became a necessity. They adore each other and they love to be together. But they are 6 years a part and they fight constantly. It was time that they were in their own rooms.
Joey recently left to go off to college so we had a room empty. That means that Serenity finally got her own room. She couldn't be happier. But that means, she also gets to have some of her own things at this point.
The first thing we added to Serenity's room was a beanbag. She has always wanted one but I was always worried about our cats tearing the bag with their claws and then the beans get spilled all over the floor. That was why I have always said no to a bean bag. Brentwood homes has a nice alternative to the classic bean bag. It is a Venice Lounger. It looks like a bean bag but it is made from a memory foam.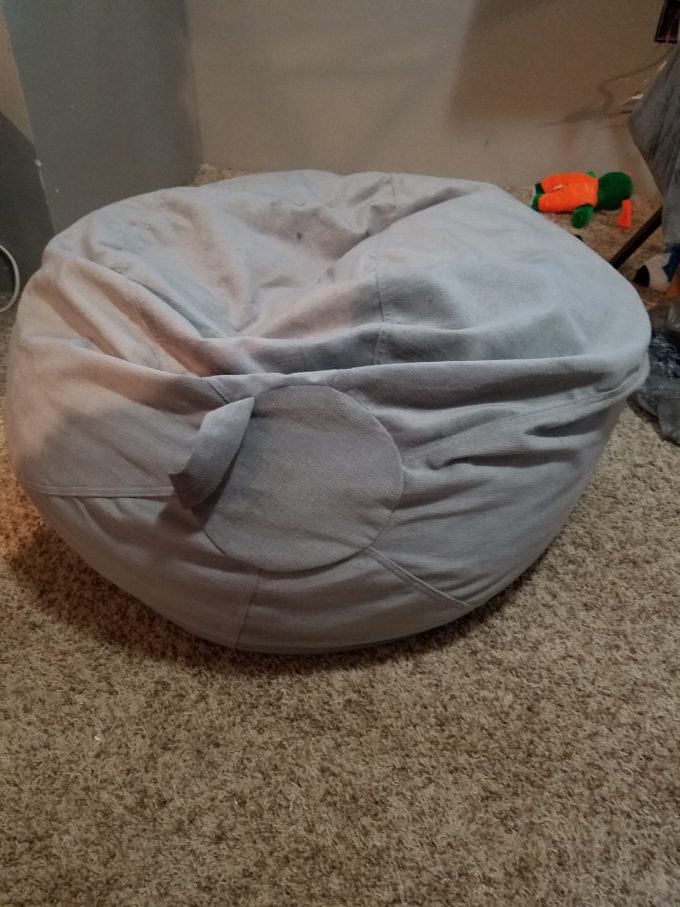 The lounger is great no matter what age of the child, from toddler to teen. Serenity loves to sit on the chair and read or just to stretch out and watch tv.
I love how easy it is to get the lounger ready for use. When it arrives, simply unroll and let it "fluff up" The add the slip cover and it is ready to use.