If you follow me on Twitter or have ever read the little bio for my blog, it says, "My life is like a TV show… If The Addams family lived with Roseanne." I never really elaborated, and no one ever asked. But I thought I would share an example of why I say that.
Let me set the stage: I am driving Willow to school the other morning, and we are signing Halloween songs, talking about school, and just chatting during the ride. We finish singing the 5 Little Pumpkins song. We stop chatting for a few second and I hear her singing softly to herself in the back seat. Since this is something that I love to listen too, I start paying close attention.
Willow singing: (a bit hard to hear, mumbling, then) and then the bus ran into the car.
Me: whatcha singing baby?
Willow: A Halloween bus song.
Me: Where did you learn that one? (Since no song I know is about a bus crash)
Willow: From Miss Jenn (that is her teacher)
Me: ( Pretty sure her preschool teacher isn't singing songs about bus crashed either) Oh, I will have to ask Miss Jenn to sing that ne for me. I haven't heard it before.
Willow: Never mind Mommy, I made it up. (With a giggle)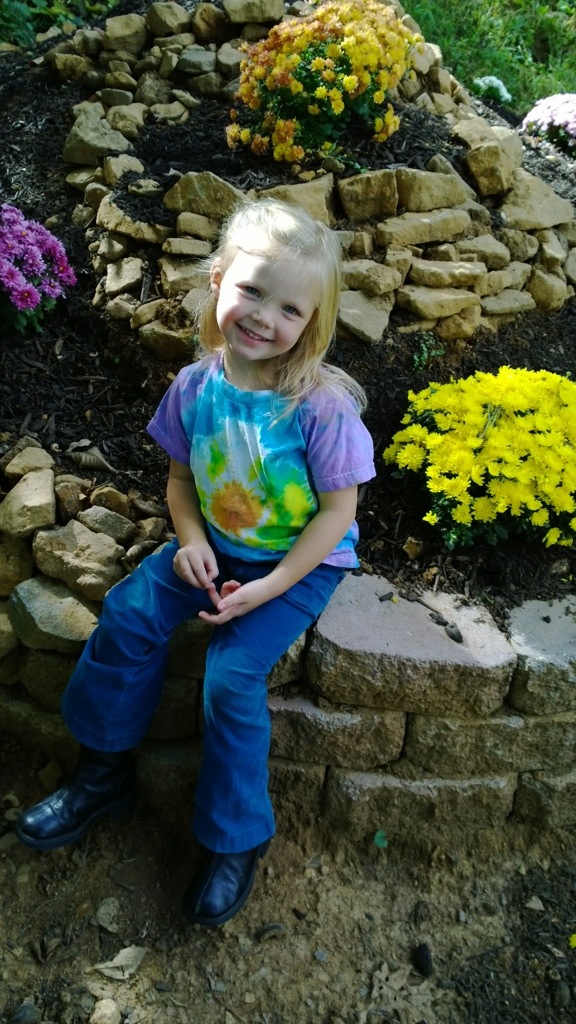 Such a dark sense of humor from such a sweet looking girl.