I was given a complementary stay at The Chateau Resort to facilitate my review. All thoughts are my own.
We recently had a wonderful day on the mountains at Camelback Resort and an amazing dinner at Desaki. After such a fun filled day, we were pretty exhausted. Thankfully, we were staying at The Chateau Resort right next to the ski slopes. It is a beautiful hotel that has one of the prettiest views on the mountain and a nice pond.
We have stayed at the Chateau in the past when we were at the water park and I knew I loved it. During the summer, there is an outdoor pool, as well as the indoor pool and arcade, both of which are open all year round.
There is a nice fire place in the lobby for staying warm and several outside decks, if you don't mind braving the cold. There is a restaurant onsite as well as a spa for relaxing.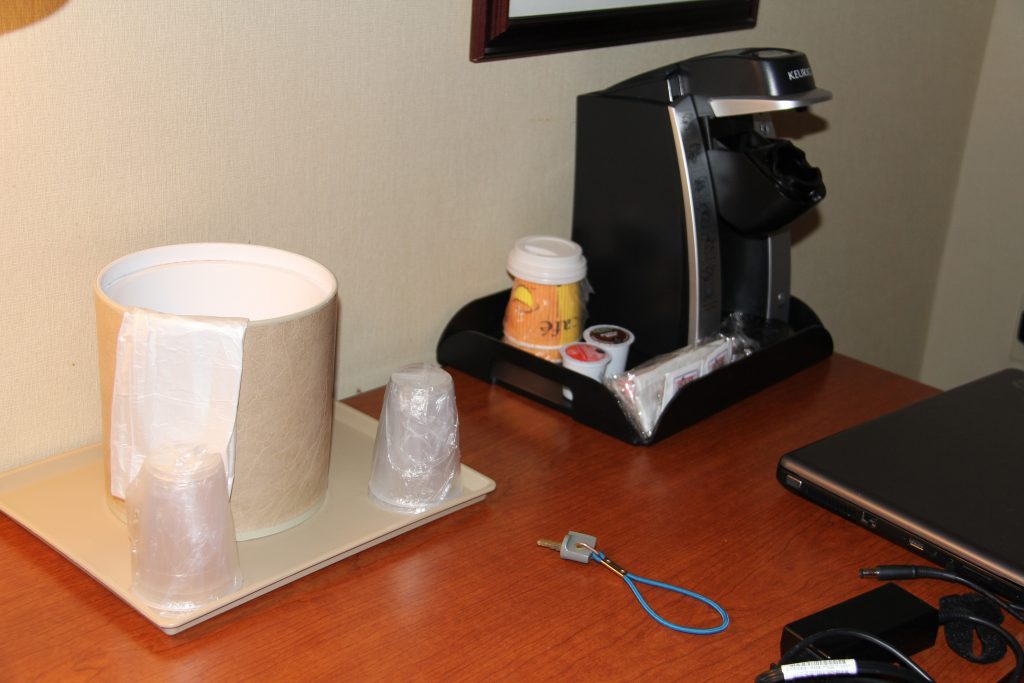 Our room was just as nice as last time. Our room had 2 queen sized beds, a desk and coffee maker, and a beautiful balcony.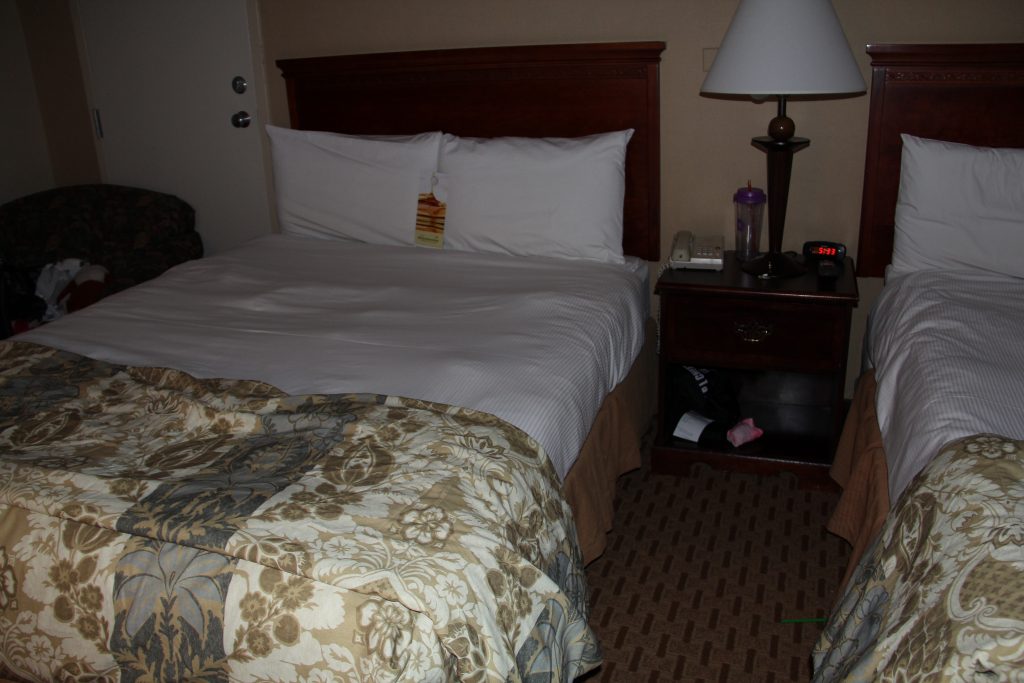 This time around, we were able to hear our neighbors rather well. That might have been because they were especially loud or because the room could be set up to be a connected room. I know the last time, even with neighbors, this was not a problem.
We had breakfast in the hotel this time around, and it was a reasonably priced breakfast that tasted nice. And the views were amazing.
Over all, the room is lovely and I will definitely be happy to go back the next time I am staying in the area.